The New Year is a great time to set goals and resolutions for self-improvement, as we all know, so we spoke to the Flavours Team to find out what they're planning for 2020.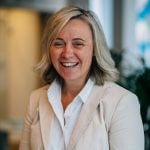 Lorne (Founder)
My goal for 2020 is that I'm going to try and achieve the recommended 10,000 steps a day! It's supposed to be great not just for your fitness, but for lifting your mood as well. I already walk to and from the Flavours office, so I'm hoping to push myself just that bit further – always a good goal!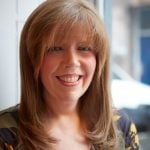 Wilma (Customer Experience Manager)
I would like to be more active in 2020, as my goal last year was to eat healthier and I've achieved that, it's now time to focus on my fitness. I'm thinking I might take up an exercise class, maybe Pilates as I have tried that before and really enjoyed it!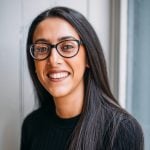 Sara (Amici Guest Travel Specialist)
I'm aiming to be healthier and eat better. I'm going to start by cooking at home more often, and preparing my meals in advance. I'll be using some of the Flavours recipes, along with advice from our chefs to help me out in the kitchen!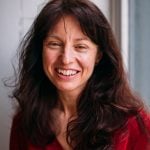 Angela (Finance Manager)
It is so easy to get caught up in the routine of life, that we don't pay attention to what's going on around us so my resolution for 2020 is to begin to practice mindfulness and be more present in the moment. I struggle to shut my brain off, so I'm hoping this will help me with that! And I'm going to try and aim for 7 hours of sleep every night!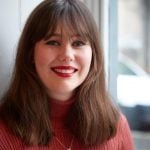 Erin (Customer Experience and Marketing Specialist)
My aim for 2020 is  to try and live more sustainably, focusing on lessening my environmental impact. I'm going to start small and use less single-use plastic – I've even asked for beeswax wrap for my Christmas to get this kick-started. I'd also like to incorporate buying more of my groceries from small businesses, so hope to motivate myself to visit several specialist shops instead of just one big supermarket.
Sid (Digital Director)
I was lucky to join one of the Flavours groups in Tuscany on a photography holiday in 2019, which really inspired me to get more involved in my photography. So my resolution for the coming year is to capture more photos and experiment with them – I'd like to focus on getting more creative with the composition of my photos.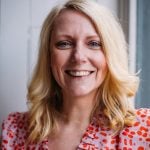 Julie (Managing Director)
I really enjoy yoga, but I've gotten out of the habit of a regular practice, so for 2020 I'm resolving to go back to practicing yoga at least twice a week. It's great for both my fitness and gives me a chance to relax and reset by focusing on the present moment – so it's almost two resolutions in one!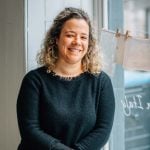 Maria Elena  (Operations Manager)
I've just taken up a French language course recently, so for 2020  I am going to focus on continuing to learn French. I love learning languages, as it gives me goals to work towards in my personal life and gets my brain working in a different way, and French will be another string to add to my bow!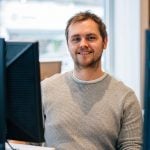 Ciaran (Head of Sales)
I have two resolutions for next year, just to challenge myself. I want to start taking Italian classes, as I really do love Italy and everything to do with it, so would love to be able to chat a bit more with the locals when I'm there. My second resolution is to learn a musical instrument, to bring a bit more creativity into my life.