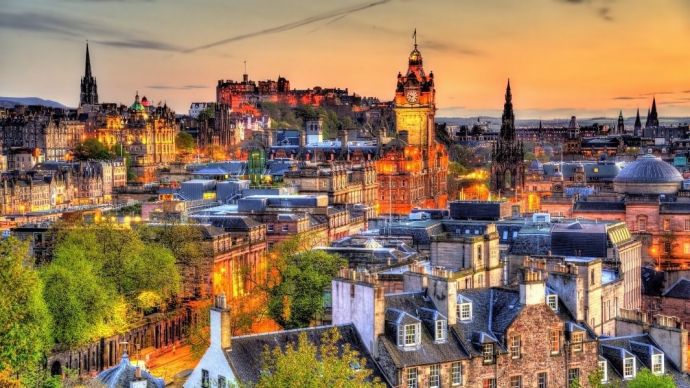 You're going to love a holiday in Scotland. There is so much to see and do in such a short amount of time. From the highland cows to the traditional meals, I've no hesitation that you'll find something to love about Scotland.
We have 4 locations in Scotland that you can travel to with each place having such a unique setting. Choose your destination to begin your holiday in Scotland by reading below:
1. Stay by the banks of Loch Lomond
We've all heard the famous song 'Bonnie banks of Loch Lomond' and we can assure you the Loch is very bonnie! This part of Scotland is beautiful as it's surrounded by acres of Scottish nature.
Joining us on a holiday to Loch Lomond will leave you speechless. The views are breathtaking and the estate is located on the banks of Loch Lomond! We can assure you that your chef will give you the whole Scottish experience by dishing out traditional Scottish meals throughout your stay.
We offer cooking, painting, Pilates, and Nordic walking, taster breaks, and wellness holidays in stunning Scottish locations. See our available Scottish staycations.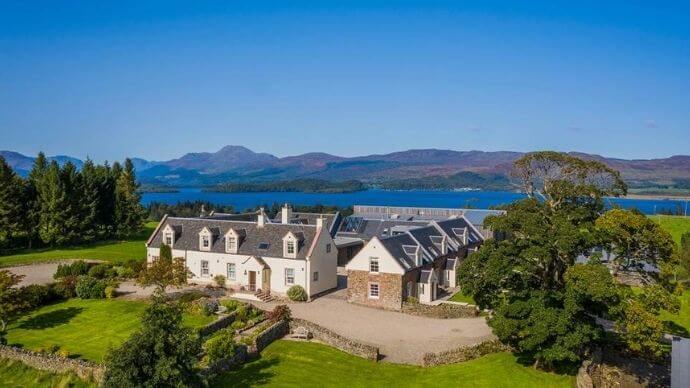 The Ardoch estate is right at the banks of Loch Lomond. You couldn't get any closer if you tried!
2. Like to be by the seaside at Elie, Fife?
Spend a week in the glorious former 17th-century customs house right beside the Fife coast. A room with a view makes all the difference! The smell of the sand and the sound of the sea makes everything feel so calming.
Enjoy our taster holiday in Scotland by having fun with some paint, Pilates, photography, and a few day outings. Traditional Scottish food will be served to give you the full Scottish experience!
3. Overlook the hills of Aberfeldy
Located in highland Perthshire lies the marvellous house of Aberfeldy. The house looks onto the misty, mountains and Tay Valley giving the locations a majestic look and feel. To get an incredible cosy vibe to the house, we still have availability on this holiday towards the end of the year.
Be sure to take a dip in the outdoor wood-fired hot tub, it's the cherry on the cake with this holiday. Join us for some Scottish cooking holidays or a painting holiday.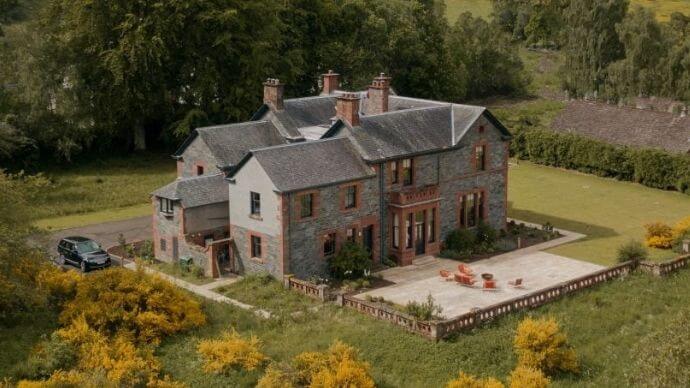 4. Edinburgh festive fling
It's on some peoples bucket lists to spend Christmas time in Edinburgh so why not make it a reality? A Christmas holiday in Scotland is very magical with the markets, shows and realistic weather! Don't forget your gloves, hat and scarf if you plan on joining us on the Edinburgh festive fling.
We will be enjoying the best food and drink Scotland has to offer in this festive season as well as a few Christmas activities. You'll stay in Carlowrie Castle, built in 1852 and designed by the famous Scottish Architect David Rhind.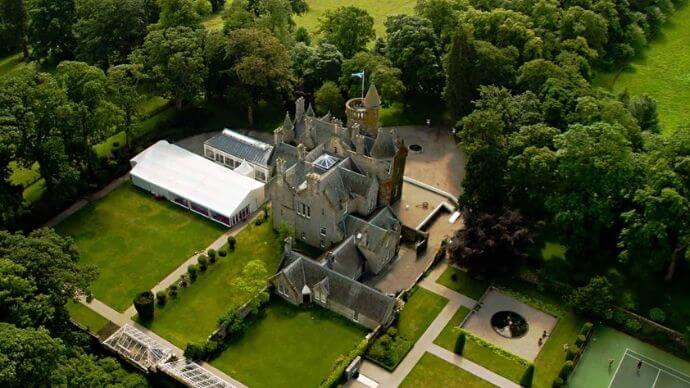 Now you've heard about some of the diverse holiday options that Scotland has to offer. Do you want to experience some of what Scotland has to offer? To find out more about our Scottish staycation holidays click here or chat with us in the live chat!