Flavours Safety First
At Flavours Holidays, your health and safety continues to be our number one priority. As you look forward to your future holiday with us, we want to provide you with the peace of mind that we are continuing to take every precaution to ensure your safety and wellbeing. We have been working closely with our trusted partners, hosts and chefs to make sure that every aspect of your holiday is compliant in terms of the health and safety laws for the destination that you are travelling to. The team are ready and looking forward to welcoming you with their wonderful hospitality next year!
As you plan for your next adventure, here are our 5 Tips for Travelling in 2021 and 2022:
· Make sure you check the FCO travel advice in the lead up to your trip.
· Fill in your self-declaration form ahead of time and make sure it's filled in for anyone
travelling with you as well!
· Pack your face masks, hand sanitiser and disinfectant wipes so they're easy to access,
such as in your carry-on, to use them during the trip as necessary.
· Check the guidelines provided by your airline before you head to the airport.
· Take a credit card with no international fees so you can pay contactless in shops and
restaurants.
In addition, listed below are examples of the measures Flavours will take ahead of and during your holiday with us. Buon viaggio!
Before Your Holiday
We're always available to answer any questions you may have about your upcoming holiday. Please feel free to give us a call at any point to discuss any questions you may have about your holiday.
We will send you enhanced travel information which will be available to view on your Guest Portal 3 weeks before your holiday date and will provide you with all of the information you need before you travel  (including villa details, the full address and emergency contact details, helpful tips and guidance to review before the start of your holiday).
 2 weeks before your departure, you will be invited to a zoom meeting with our Flavours Team and to meet your lovely host and other guests who will be joining you. During the meeting, we will go through exactly what to expect on your Flavours holiday and for you to ask any final queries before you come and join home or away!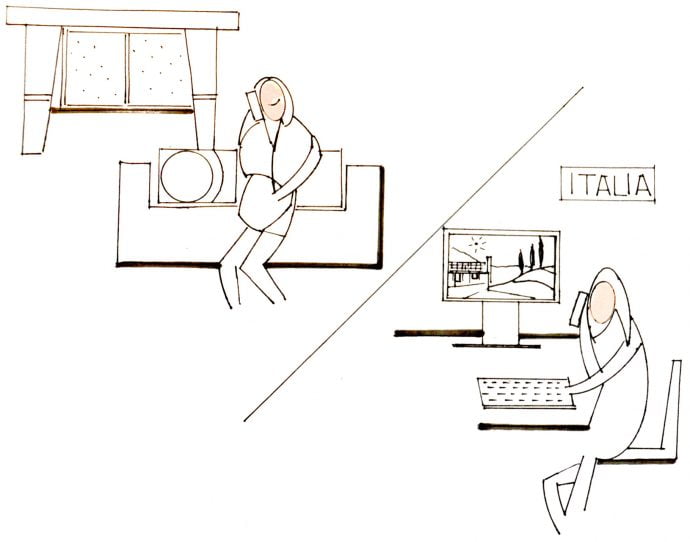 Increased Sanitation
Following your arrival at the Airport or train station you will be met by your driver who will transport you to your beautiful villa/country home.
As an additional safety measure, all of our drivers will ensure all vehicles are fully sanitised before each Flavours trip. All drivers have been adhering to Covid regulations and have already put in place the necessary measures to ensure the safety of all guests travelling in their vehicles. Masks, gloves and hand sanitiser will also be available for your use during your transfers and excursions.
On arrival at your accommodation, you will, as always, be warmly welcomed by your host and they will always be on hand to answer any questions you may have during the course of your stay. Your accommodation will already have been cleaned to our usual high standards and in line with Covid-19 regulations and will continue to be cleaned throughout the course of your stay with the provision of fresh towels on a regular basis. Hand sanitiser will also be available to all guests for use throughout the course of your holiday.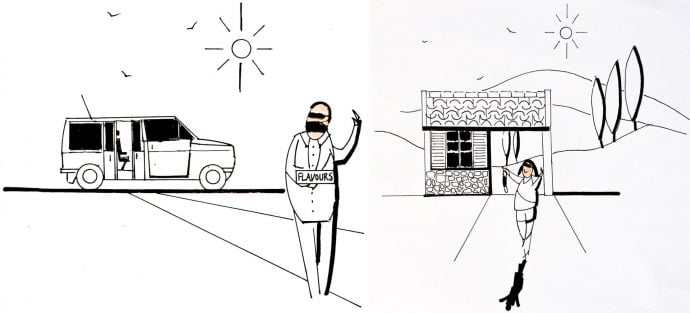 Responsible Social Distancing
During the course of their welcome conversation with guests, your host will ensure you are familiarised with the accommodation itself, your room and details of emergency procedures (e.g. medical contacts etc should these be required).
Cooking lessons will be set up in line with social distancing and hygiene guidance.
Pilates, Painting and Language lessons will also be taught observing the recommended social distancing rules.
We will also follow the recommended social distancing guidelines during the course of our excursions, including those to restaurants.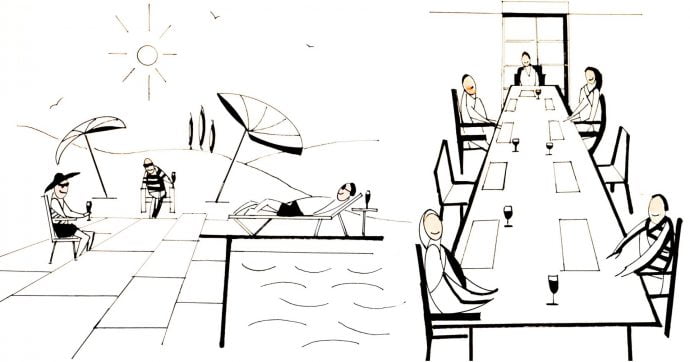 After your holiday
We are always here for you and would very much welcome your feedback following your holiday. You will receive your feedback questionnaire on your return home. We would be extremely grateful if you could complete this for us, sharing your individual feedback from your holiday. We take feedback very seriously and will of course review any enhancements required on an ongoing basis.