Mindfulness and Pilates Staycation in the Highlands
Experience true rest and relaxation with our new Pilates and Mindfulness holiday in the stunning Highlands of Scotland. Enjoy guided meditation and Pilates practice with your teacher, Ros Hoyes. The addition of Mindfulness to your practice will deepen the Pilates experience, as you learn to quieten your mind and stay present in the moment.
Rosalind Hoyes
Rosalind Hoyes has been teaching Pilates since qualifying in Body Control Pilates in 2004. To add to her Pilates practice, Rosalind also recently gained a teaching certification in 'Mindfulness Based Stress Reduction' with Bangor University. She brings elements of the Mindfulness philosophy into all areas of her teaching practice and strongly believes in the power of being in the present.
This luxurious Highland escape will also give you the chance to eat the best Scottish food, enjoy the finest accommodation in a spacious Highland lodge and to enjoy the beauty of the highlands and its surroundings.
Your Accommodation
You'll stay in a luxurious Highland lodge, overlooking Aberfeldy and with sweeping views of the River Tay. With 5.5 acres of exclusive grounds to explore, and a wood-fired hot tub, this is the perfect place to escape to the stunning Scottish Highlands.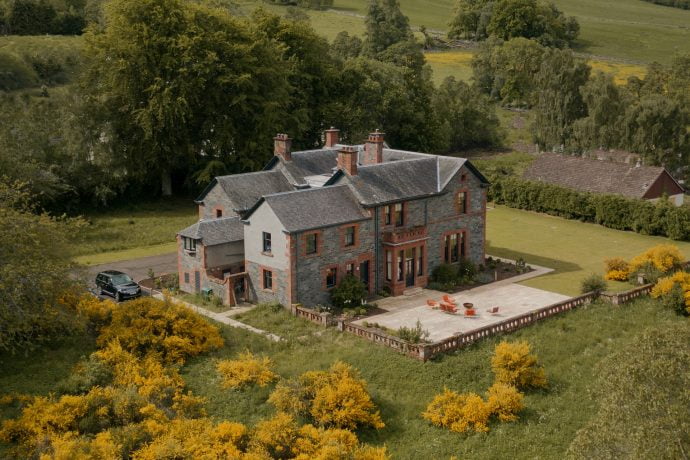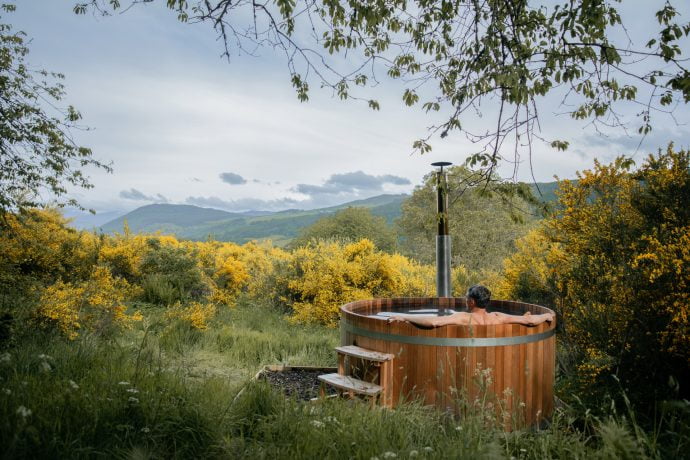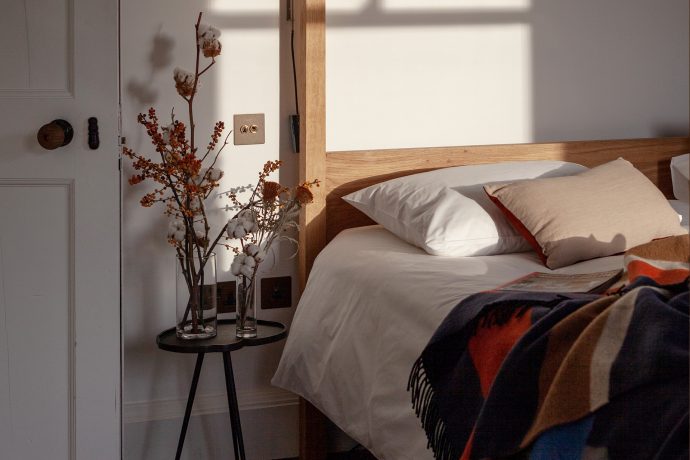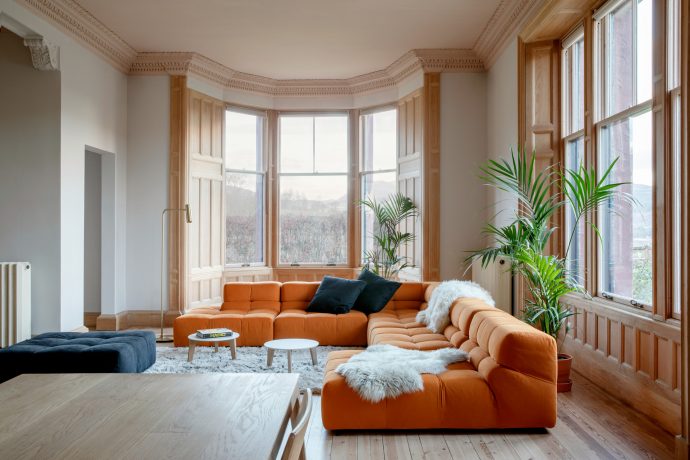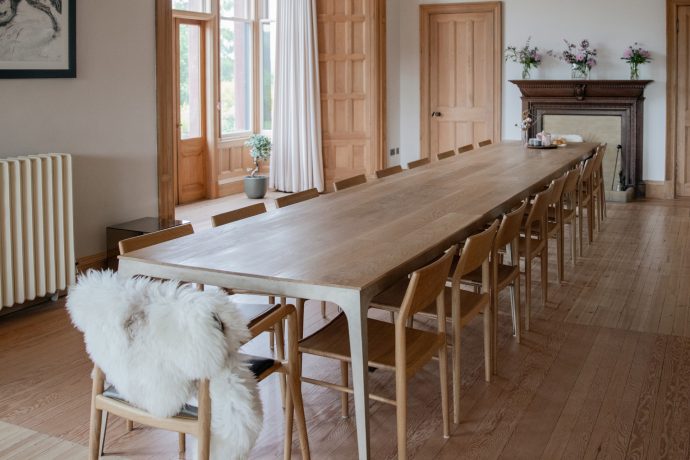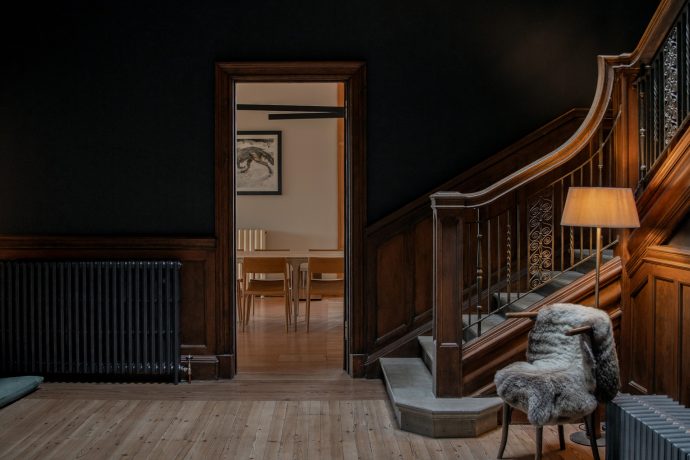 Your holiday price of £1299 includes:
4 nights stay in a luxurious Highland lodge exclusive to Flavours
6 Pilates and Mindfulness sessions plus one to one session with your instructor
Dinner in a traditional Scottish restaurant featuring local produce
Visit to the market town of Aberfeldy to explore the highland delights and scenery
Wine tasting with our expert Wine guru in your Highland lodge
Healthy Eating talk with a nutritionist
Enjoy delicious food, wine and a few whiskies in the company of your fellow guests
Dates for 2022

| Date | Price | Availability | |
| --- | --- | --- | --- |
| 11 Jul - 15 Jul | £1499 | Last Room | Request More Info » |
| 15 Aug - 19 Aug | £1399 | Sold Out | |
Holiday Itinerary
---
Day 1
Fàilte gu Aberfeldy! You will arrive at your luxurious Highland lodge where you can settle in, meet your host, Chef and amazing instructor Rosalind Hoyes and enjoy a traditional afternoon tea with welcome drinks. You then have time to explore the lodge and the stunning surrounding 5.5 acres of land and have a pre-dinner mindfulness session. Join your fellow amici for pre dinner drinks and a traditional Scottish dinner this evening at the lodge.
---
Day 2
Begin the day with morning Pilates and mindfulness followed by breakfast at the lodge with your fellow guests. After breakfast, you will head into Aberfeldy, a small market town famous for being mentioned in the poem The Birks Of Aberfeldy by Robert Burns. You will enjoy a wander round this quaint town and your tutor, Ros will show you the best spots to enjoy the beautiful surroundings. Not to mention a visit to a local gallery, bookshop and café where you can stop for a bite to eat. Later in the afternoon you will return to the lodge and have your afternoon Pilates and Mindfulness session before dinner this evening will be at the lodge.
---
Day 3
Begin the day with morning Pilates and mindfulness followed by breakfast at the lodge with your fellow guests For the rest of the day, your Pilates teacher will have a one to one session with each guest, helping with your individual needs. You will prepare your lunch with your very own nutritionist in the lodge who will also chat through some healthy eating plans.. The afternoon is yours to enjoy the surroundings of the lodge followed by your mindfulness session. Dinner this evening will be a local Scottish restaurant.
---
Day 4
Begin the day with morning Pilates and mindfulness followed by breakfast at the lodge. You will then explore the wider surroundings of Aberfeldy and have the option to visit Castle Menzies and Cluny House Gardens. Later in the afternoon, you will be enjoying a wine tasting in the lodge with our very own wine guru, Nikki Welch and then you will enjoy a Scottish-style farewell dinner. Slàinte!
---
Day 5
After breakfast, our drivers will collect you and take you back to Edinburgh Airport or Edinburgh Waverley station. Haste ye back!
---
All your questions answered
For more information about Flavours Holidays: