Painting Staycation at a Scottish Castle
Let your creativity come alive at our 19th century castle outside Edinburgh for five days of painting and relaxation. Enjoy the best food Scotland has to offer along with your favourite wines! You'll be inspired by the history and beauty of this stunning castle and its 32 acres of wonderful parkland in your daily painting lessons.
Your Accommodation near the Scottish capital of Edinburgh
You'll stay in Carlowrie Castle, built in 1852 and designed by the famous Scottish Architect David Rhind for the then Lord Provost of Leith, Thomas Hutchison. With 14 luxury rooms each individually designed and decorated with original works with breathtaking views across the 32 acre castle grounds. Sample award-winning culinary delights from the kitchen of Carlowrie's inspiring chef.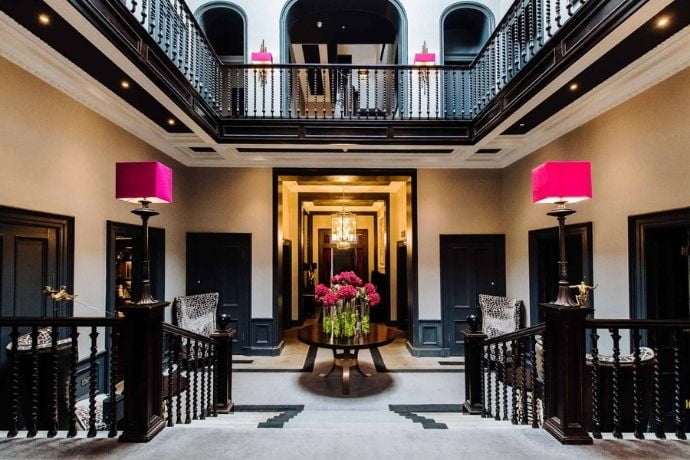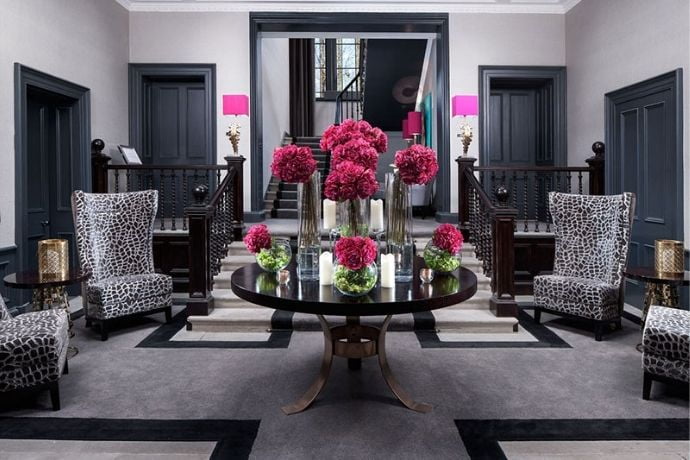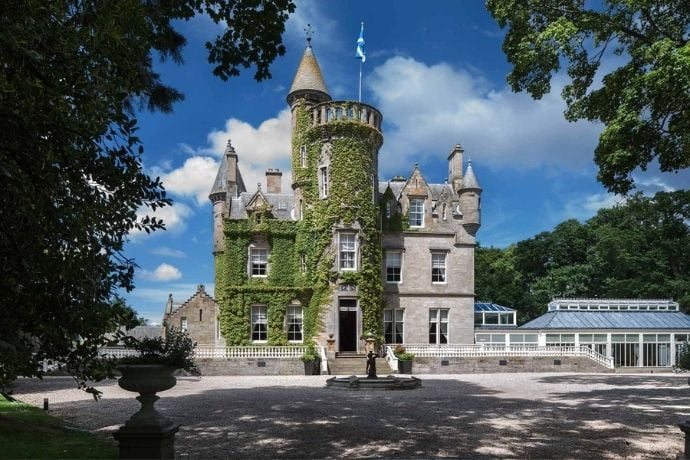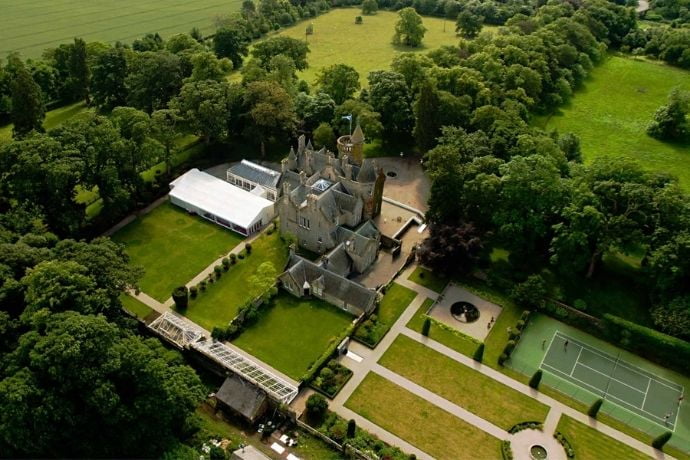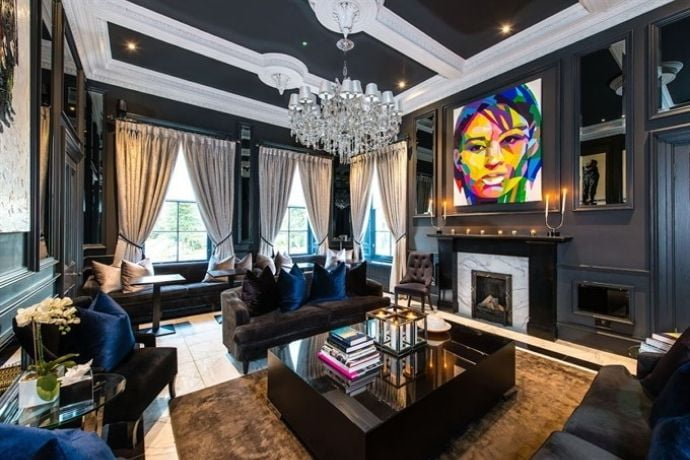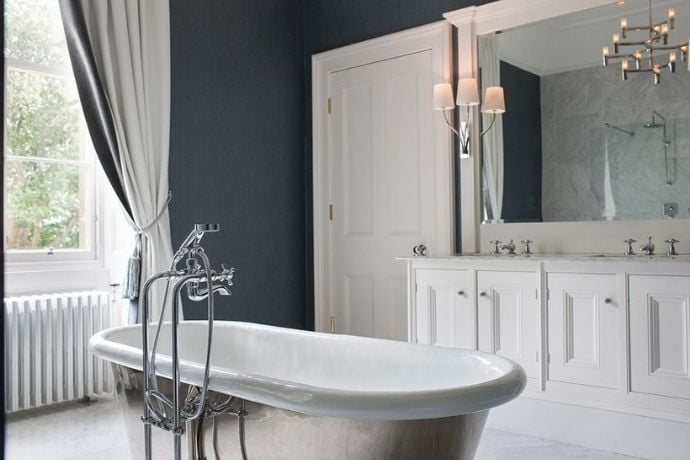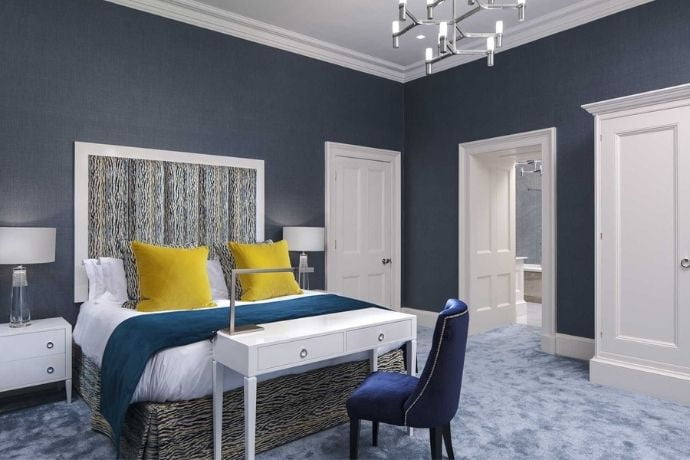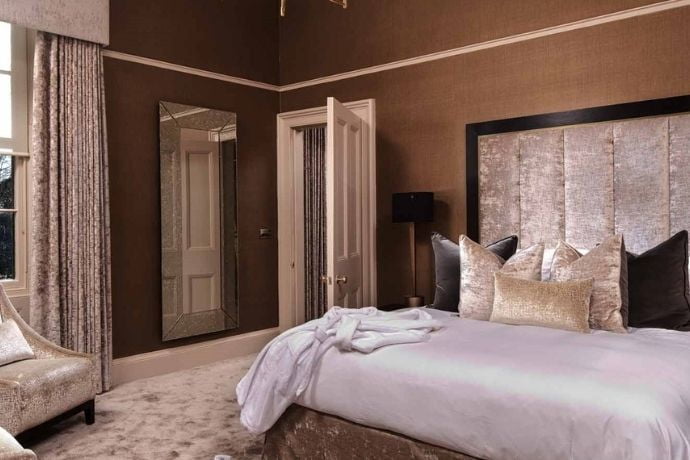 Your holiday price of £1,499 includes:
4 nights stay in a luxurious 19th century castle
Painting lessons with your tutor
Enjoy delicious food, courtesy of Carlowrie's inspiring chef, and your favourite wines in the company of your fellow guests
Visit to Edinburgh to wander and explore with lunch at Flavours head office
Visits to South Queensferry and Jupiter Artland
Private transport throughout stay
Group airport / train transfers
Hugh Tuckerman will be your Painting Tutor on 7-11 June 2021
Hugh Tuckerman is a graduate of the Edinburgh College of Art who's been teaching art and design to both school pupils and adults for 30 plus years. Now a full-time professional artist, he works with watercolour, acrylic and oil mediums. He also does printmaking and photography, and exhibits his works in a number of private collections nationwide.
Mark Holden will be your Painting Tutor on 20-24 June 2021
Mark Holden is a professional artist who has exhibited his works in galleries across Scotland. He takes on private art projects commissioned by clients across Europe. Mark works with oils, acrylics and watercolours, with a wide-ranging focus on landscapes, classic cars and skiing.
Holiday Itinerary
---
Day 1
Fàilte gu Carlowrie! You will arrive at your luxurious 19th century castle where you can settle in, meet your host and Painting tutor and enjoy a traditional afternoon tea with welcome drinks. You will then have your first introductory painting lesson with your tutor. After which you then have time to explore the castle and the stunning surrounding 32 acres of land. Join your fellow guests for pre dinner drinks and a traditional Scottish dinner this evening.
---
Day 2
Begin the day with breakfast at the castle with your fellow guests, this morning your lessons will focus sketching and painting  with your tutor. In order to draw, the artist must "see" and your teacher will get you "seeing" and drawing with some practical exercises in the beautiful 32 acres of the Castle. The session will be followed by lunch prepared by your chef. In the afternoon, you will visit South Queensferry and have time to sketch the Forth Road and Rail bridges and have a wander along the Forth. Dinner will be prepared by Carlowrie's famous chef.
---
Day 3
After breakfast, you will head into Edinburgh, you can choose to wander around historical Dean Village and the water of Leith with your sketchpad or go up town and enjoy the shops. Lunch will be at Flavours office in Dean Village next to the water of Leith.  Later in the afternoon you will return to the Castle where you can continue sketching and painting, or relax and enjoy a dram and the scenery. Dinner will be prepared by Carlowrie's famous chef.
---
Day 4
Begin the day with breakfast at the Castle with your fellow guests. Today, you will develop your watercolour and drawing skills in another painting session with your tutor. Lunch will be at the castle. Later in the afternoon, you will be preparing for your art exhibtion and enjoy the castle surrondings. In the early evening, we will enjoy drinks and we'll have an exhibition of your artwork to the group and enjoy a Scottish-style farewell dinner. Slàinte!
---
Day 5
After breakfast, we will venture to the famous Jupiter Artland to finish off your creative holiday and then our driver will take you back to Edinburgh Airport or Edinburgh Waverley station. Haste ye back!
---
All your questions answered
For more information about Flavours Holidays: