Come and learn how to capture the stunning surrounds of Morocco with our painting tutor. It's the most beautiful country, full of bright colours from blue skies to deep indigo doorways and tilework, and fascinating sights at every turn. Our course is suitable for all levels of painter, from beginner to expert.
Your Accommodation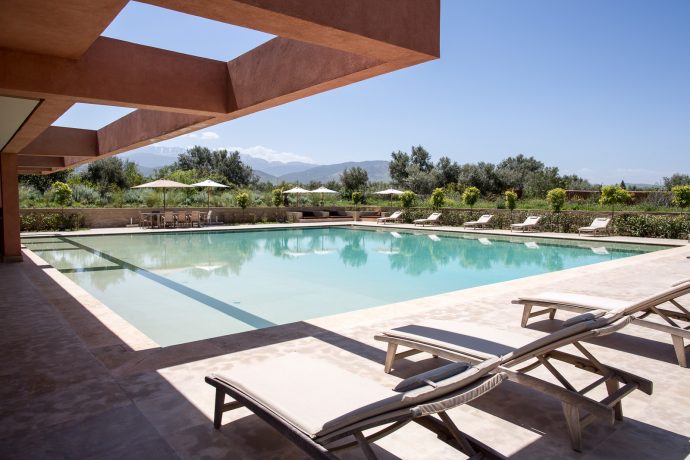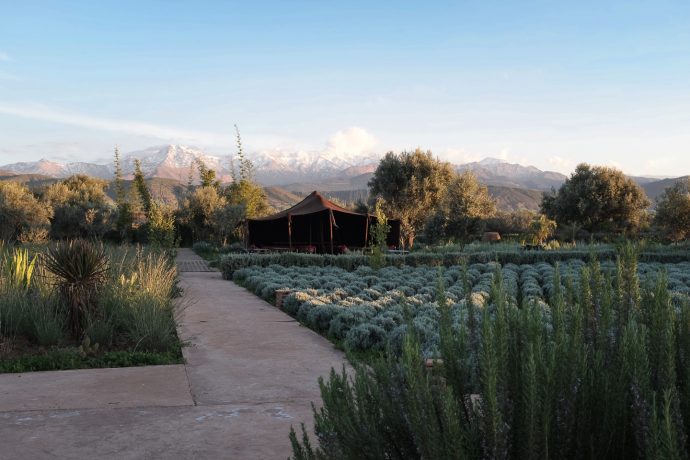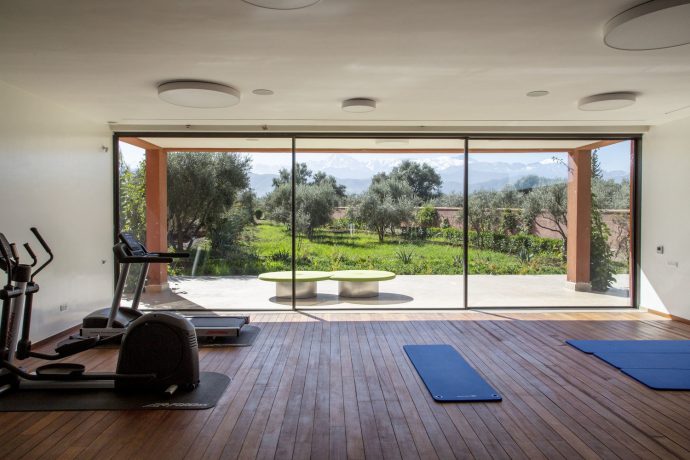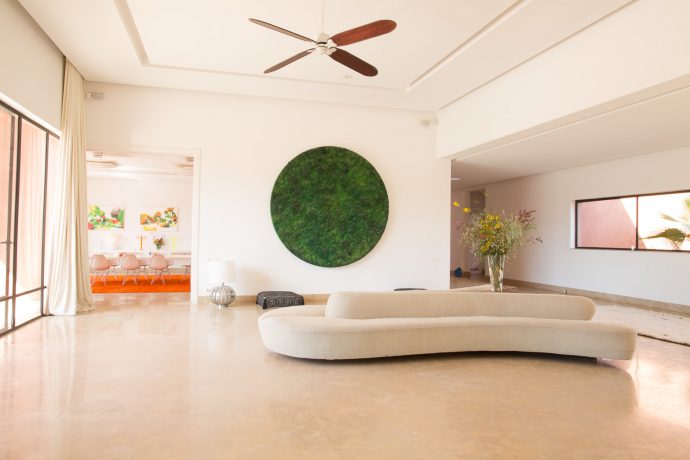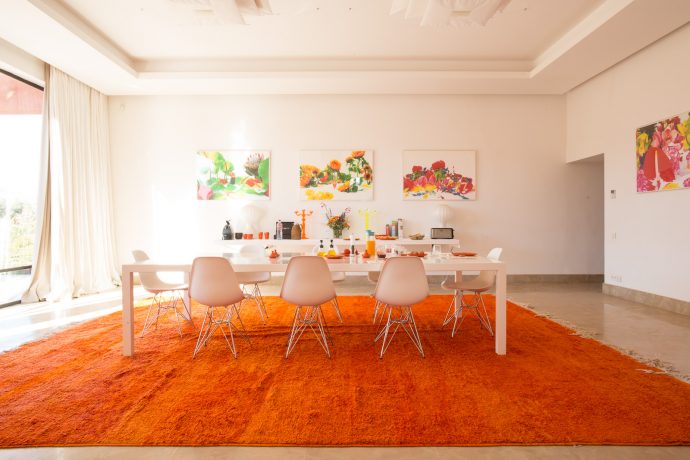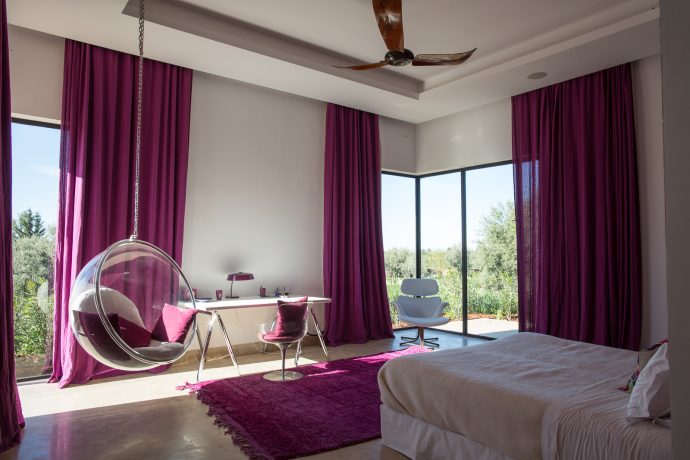 Your holiday price of £1899 includes:
Enjoy daily painting lessons
Stay in our stunning Moroccan villa with views to the Atlas mountains
Explore hidden Marrakech
Visit the famous Majorelle gardens
Treat yourself to a traditional Moroccan hammam treatment
To get on the email update list for Morocco painting holiday dates, email Ciaran (info@flavoursholidays.com) who is our Amici point of contact at the Flavours office. He'll make sure you receive news of new dates available – as they go very fast!
Holiday Itinerary
---
Day 1
Arrive at Marrakech airport and once the group is all together, you will be taken by private minibus in our group transfer to the villa where you can settle in, meet your teacher and chef and enjoy welcome drinks. Dinner this evening is at the villa, prepared by your chef.
---
Day 2
This morning you have your first sketching and painting session with your teacher. The session will be followed by lunch prepared by your chef. The afternoon is yours to continue sketching and painting, or to relax by the pool. Dinner is prepared for you at the villa.
---
Day 3
After breakfast, you'll set off to a stunning local lake to sketch and work on location. You will be enjoying lunch amidst the local surroundings, and gain a wonderful insight into the beautiful landscape Morocco has to offer. This afternoon, you'll continue your painting and sketching at the lake, before heading back to the villa for dinner.
---
Day 4
After breakfast, spend the morning painting at the villa, expanding on your sketches from yesterday's trip to the lake. Lunch is provided for you at the villa. You're free in the afternoon to continue your work, or simply take some time to soak up the sun. For those of you who may fancy a bit of pampering, you're welcome to enjoy the villa's Hammam spa treatments. Dinner will be served at the villa by your chef.
---
Day 5
This morning, we'll be exploring the local surroundings, giving you the opportunity to sketch and paint some more of the stunning landscape. You'll also have the chance to see some local points of interest en route, which you may wish to pay a visit to in some of your free time. Return to the villa for lunch, with a free afternoon to enjoy at the villa. Dinner will be served at the villa this evening by your chef.
---
Day 6
Hugh will be continuing to guide your painting this morning in another painting session at the villa, where you will also enjoy your lunch. This afternoon, you'll head out to the Medina in Marrakech, where you can soak up the local culture. On this trip, you will be joined by a local guide to ensure a smooth transit through the busy Souks, where you can pick up a souvenir or two if you wish. Dinner this evening will be in our favourite local restaurant set within the Medina, before returning back to the villa.
---
Day 7
Your final morning will be spent adding the finishing touches to your work from throughout the week. Lunch will be provided at the villa. This afternoon, you'll have a last chance to use the villa's in-house Hammam spa or relax by the pool. A special farewell dinner will be prepared by your chef at the villa this evening, and your work will be displayed in the end of week exhibition for all guests to enjoy.
---
Day 8
After breakfast, the group transfer will collect you and take you back to Marrakech airport for your flight home.
---
For Information and Bookings
Your own dedicated Amici specialists are here to look after you. Ciaran, head of our travel specialist team, comes with nearly 10 years of Flavours experience, so many of you will already have booked your holiday with him. Sara assists Ciaran in the Amici team.
For further information on the above dates or to book, call Ciaran and Sara on 0131 343 2500 or email them at amici@flavoursholidays.com. We're always happy to help.
All your questions answered
For more information about Flavours Holidays: