Sharing food with family and friends is an integral part of Italian food culture. You can see the importance of it at large family gatherings, intimate dinner parties, and annual celebrations. It's all part of the distinctive food culture of this passionate nation. For the perfect Italian dinner party you need delicious regional food (made with love, and fresh seasonal produce), great company, a few bottles of local wine, and the perfect music playlist!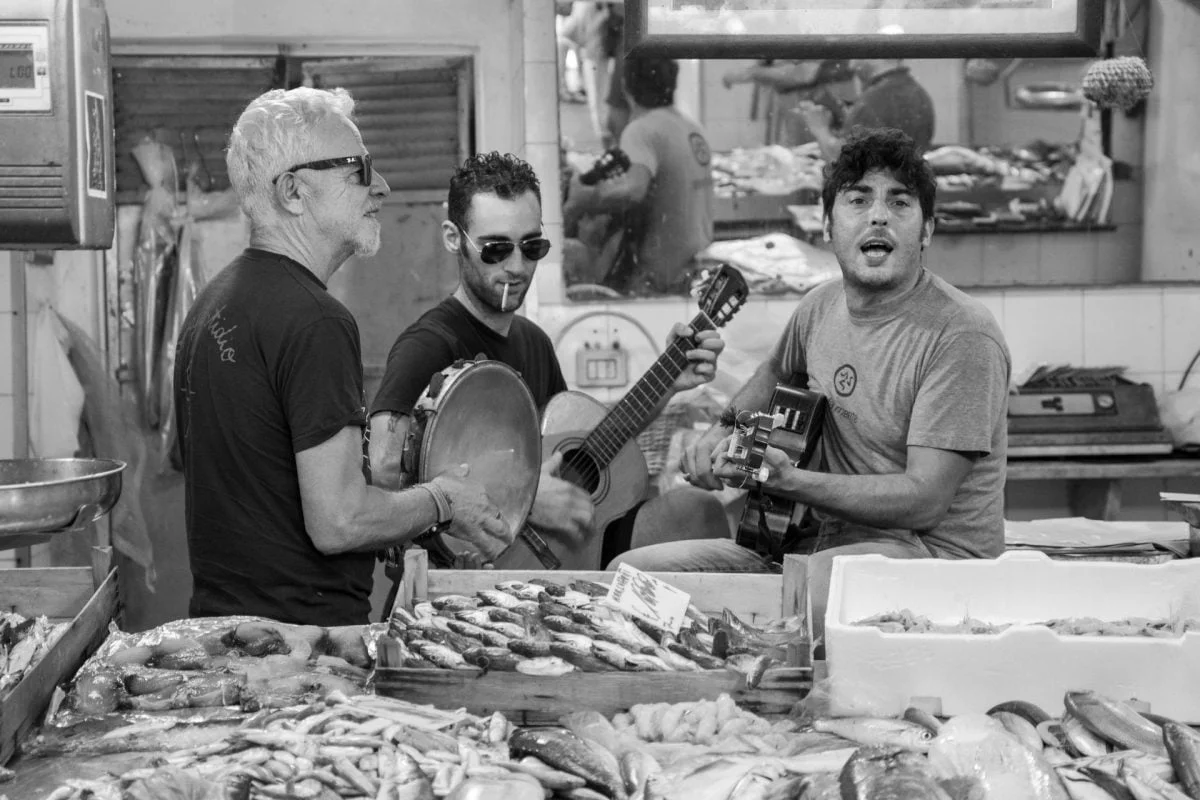 Italian music is a very important part of Italian dinner; if you are preparing a dinner for two, or a big dinner party, make sure that you prepare the Italian music playlist as well. Most Italians have their own preferred playlists according to the size and purpose of their dinner party, and, of course, most people have an opinion on what type of music this should be. Some people choose to match the lyrics of their chosen songs to the mood of the meal – for example, romantic lyrics for a dinner for two. Other people believe that music with lyrics will distract from meaningful conversation, so instead they prefer to choose instrumental music.
Whether you're cooking or eating, listening to the best Italian music is sure to get you set up for the perfect dinner party. To save you from the hassle of creating a new playlist for your next gathering, party or dinner date, we've put together a playlist of the best Italian music to inspire your next dinner party. Read on to listen!
We've spoken to our Italian chefs and other Italian food lovers to find out their favourite music to cook to, as well as their favourite music for hosting a true Italian dinner party.
Italian Music for Cooking
For cooking, our chefs love rock and pop music! Perfect for getting you in a good mood, these songs will have you singing and dancing in the kitchen while you prepare the food for your dinner party!  We spoke to Marie, from Proud Italian Cook, who recommended "On an Evening in Roma" by Dean Martin – a classic song that will definitely get you in the cooking mood!
While you're preparing for your perfect Italian dinner party, be sure to check out our new online cooking classes and learn to make authentic Italian specialties to serve your guests. Learn from the comfort of your home as our chefs join you live from Italy! Join a pasta masterclass and perfect your homemade pasta, or perhaps you'll wow your guests with a selection of stunning Sicilian cannoli.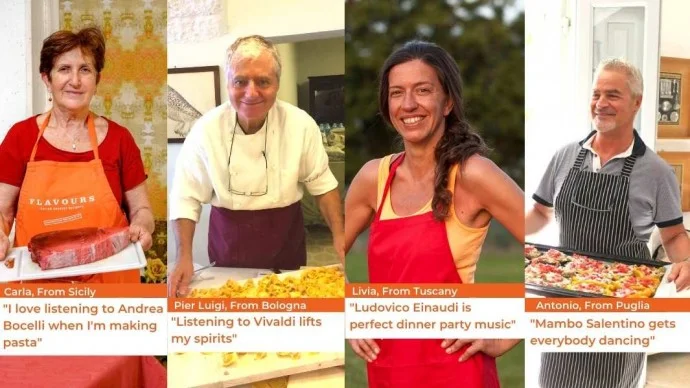 Italian Music for a Dinner Party
Our chefs Carla, Pier Luigi, Livia and Antonio along with Italian food lovers are all agreed – during your dinner party, the best Italian music to play is more relaxed. The focus is on creating ambience and a comfortable mood for your guests, to inspire great conversation as you tuck into delicious dishes.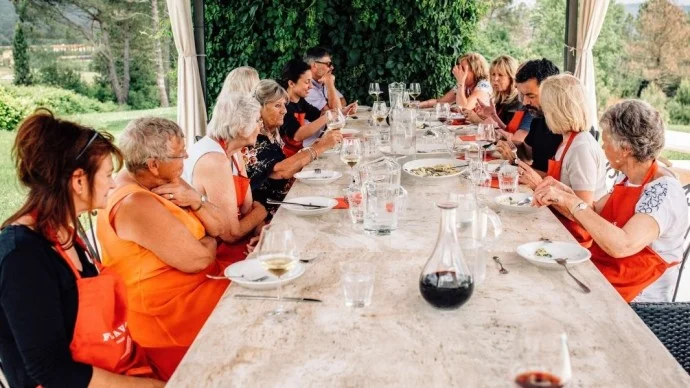 In terms of creating the perfect ambiance, the décor and lighting is still important. But, for Italians, the perfect music playlist is a top priority when planning any dinner party! What are your favourite Italian songs?
Now, you're ready for your perfect Italian dinner party! Listen to our Spotify playlist whilst whipping up incredible Italian delicacies, and while you're enjoying them with your friends and family.
Make sure to follow us on Spotify to access our other Italy-inspired playlists! Enjoy your dinner party!