We love press and media coverage – so if you are interested in covering any of our luxury Italian Cookery Holidays then please get in touch.
We can provide professional photos from any of the cookery schools as well as ?lifestyle? shots taken by our own photographers on location. Lorne Blyth, Director of Flavours, is available for interview about Italian cookery as well as about any of our holidays and can provide copy for opinion pieces.
Press Trips
Press trips are available. We like to send journalists as part of a ?normal? holiday group rather than in a separate group of their own. Please get in touch with us and we will discuss the kind of article you want to write and see if it fits in with our overall press and media strategy.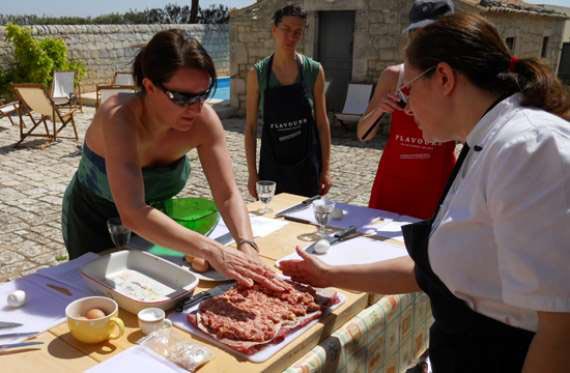 Contact Us for a Chat
You can contact us in our Edinburgh based office on 0131 343 2500 or email us for further information about our press trips.