We love everything about travel – exploring new places, experiencing new cultures, and making new friends! Someone who feels the same is Catherine Leech – Director of 101 Holidays. Addicted to travel since the age of 6, when she flew alone to visit her grandparents in Portugal, Catherine has spent her life travelling the world and helping others to do the same.
Her website, 101 Holidays, launched in 2009 and is designed to provide travel inspiration and ideas for everyone – from first time solo travellers to avid explorers – specially curated by industry experts.
We caught up with Catherine in an "Ask Me Anything" webinar with some Flavours guests, to chat about all things solo travel! Read on to find out more about Catherine and her favourite things about solo travel!
Firstly, could you tell us about the inspiration behind 101 Holidays?
Well, I've worked in travel for my whole career in different guises. I was on a yoga holiday, on my own, in a yurt on a Turkish mountain with 22 strangers. And I had a light bulb moment. I came back and resigned from my job, and I went off to Sri Lanka for nearly two years. When I came back, I moved from London straight to South West Dorset, where I am now, to a completely different lifestyle. But I needed to earn a living.
So I was talking to two old friends of mine, who are Sunday Times travel writers, and we realised that online – this was 11 years ago – there was very little for people to go to for inspiration and ideas in one place. So when you had that thought of "I really fancy going somewhere in May" – where do you start? You run down a rabbit hole if you're not careful.
The idea of 101 Holidays is exactly that – one hundred and one holiday ideas curated by the editors in one well-written website. And we've now actually got five sites, including 101 Singles Holidays. So the business has grown and we have ideas for anyone, depending on what they're looking for and when they want to go. So that's my baby, apart from my spaniel. And it keeps me out of mischief!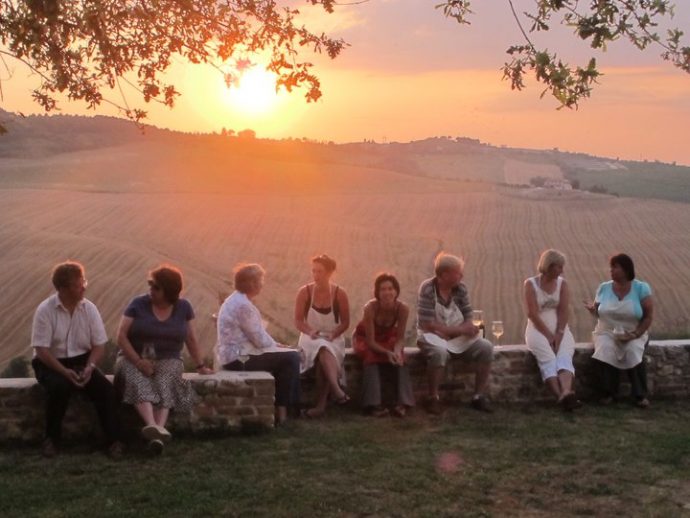 Can you tell us a bit about the first time you traveled solo?
Well, I've had a lot of practice because I started at the age of six! My grandparents had moved to a caravan site near Lisbon, of all things. And at the age of six, my mum put me on a plane at, I presume, Gatwick or Heathrow and waved me off. And I went out as an unaccompanied minor, flew on my own, age six, absolutely loved it.
And I have never really looked back and spent my summers actually travelling through Europe with my grandparents. I think that's what gave me the complete lust for travel and some of my most incredible memories of the power of travel that we all love. It's those smells and tastes and unique experiences.
Do you think solo travel is becoming more common?
I remember going on a sort of grown up holiday to a very grown up hotel, Phoenicia, in Valletta in Malta in my 20s on my own. And that was really quite unusual then for people to go on a hotel holiday on their own. And I think in those days, if I'm frank, people would look rather pityingly at you as you were having dinner on your own and would often come over and say, my dear, would you like to join us for dinner? You look terribly lonely. That's like a no, thank you. No, I'm really very, very happy. I don't think that happens so much now because I think it is so much more accepted that people actively choose to go on holiday on their own and are perfectly happy to sit and luxuriate in dinner or a cocktail or just read a book on the beach, whatever it is.

What do you think puts people off solo travel?
It's a really good question. And I think it's changing all the time. But I think for most of us, if you've never traveled on your own before, there is just a sense of – my holiday time is very precious to me, this is costing me money, I don't want it to be a disaster. I think there's an element of that.
I think there used to be a nervousness about being labeled that, if you went on holiday on your own,  you were somehow either some sort of veracious woman or it was all rather desperate or that you were going to go dating. Things have moved on tremendously now, but I think that people don't feel that same level of fear, but sometimes it can be hard to find the right holiday for you and that then becomes the problem. And that's where something like 101 Singles Holidays is a great way to find what you want. More importantly than that, if you have a particular interest, and this is where Flavours Holidays is such a great option, that you can enjoy your holiday, pursue your interests, but also be with likeminded people.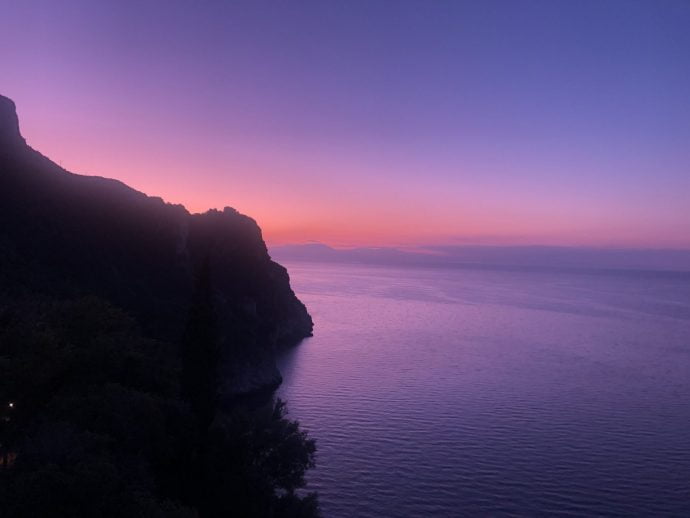 What's your top tip for first time solo travellers?
I think if you're planning your first solo trip, make it something where you know you're going to be amongst people who are a bit like you – who share an interest. And that doesn't mean that you have enforced sociability, but simply that you have that companionship to dip in and out of as you want. And that doesn't need to be a special interest small group holiday, but I think it helps. I think it's a really good way to break the ice. I think for most people, once they've travelled solo once, it's a real bug.
Editor's Note: Make sure to download our Solo Travel Guide for more information about how to travel solo!
What do you think the future of travel is?
I think the interest in solo travel will continue to increase. There are a lot of people who have been spending more time with their partners than they might have done before, to put it gently, and I think that there are people who have developed interests that they might have not had before. And I think that for an awful lot of us, we've become more aware of the importance of our downtime and our interests outside of work. I think it's been quite transformative and it will feed into what people do with their leisure time.
We Brits, we have holiday-taking in our DNA – we view it as a virtual birthright to go on holiday! We might change how and where we travel, what we spend, but we will go on holiday. And I think a lot of people in relationships will want to spend time pursuing their own interest on a holiday that they might not have done, having not gone through all of this.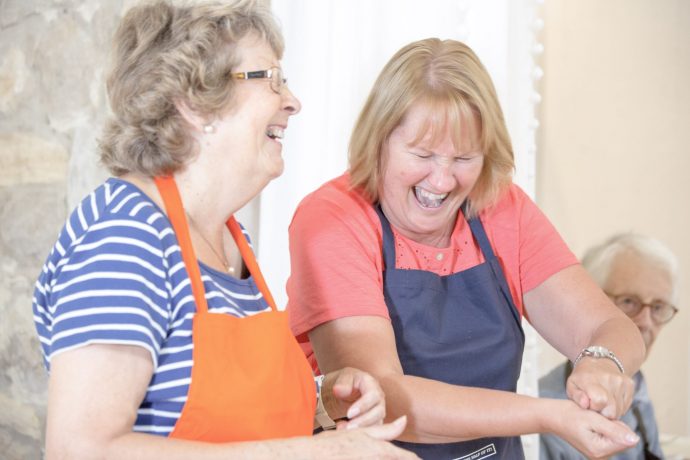 The key areas that people are looking for are celebration holidays – fiftieth birthdays, sixtieth birthdays, 25th wedding anniversaries, special events. I think these are going to take on an even bigger significance after all of this because we want to spoil ourselves. We want to mark the special events, I think we've all been rattled! And so we're certainly seeing a trend of people wanting to do more, do bigger, do better, for marking special events in their lives for next year.
Ready to plan your next holiday? Pursue your passion with Flavours Holidays – download our 2021 brochure.
To find out more about Catherine Leech and 101 Holidays' curated travel inspiration, you can visit the website here.