Our Painting Holiday Tutors
All of our painting holiday tutors are experienced and inspiring artists who will ensure your perfect Italian painting experience. To get to know each of our painting tutors and to see what to expect from an Italian painting week, find out more about them below!
Douglas Matthews
Douglas is a graduate of Glasgow School of Art (Drawing & Painting) and has been teaching art to adults and secondary school pupils both in the UK and the Middle East since he graduated. He has had seven one man exhibitions and his work is included in a number of international private collections. For 16 years he was the water colour tutor at the Holyrood Art Club in Edinburgh and has run private painting groups at his home since his return to Scotland in 2000. Douglas continues to paint both in water and oil based mediums and includes mixed media in the landscapes and seascapes that will be the basis of his next exhibition.
Douglas' next available dates are:
Painting in Andalusia-13-20 April 2024
Painting in Tuscany-18-25 May 2024
Painting in Tuscany- 8-15 June 2024
Painting in Tuscany- 15-22 June 2024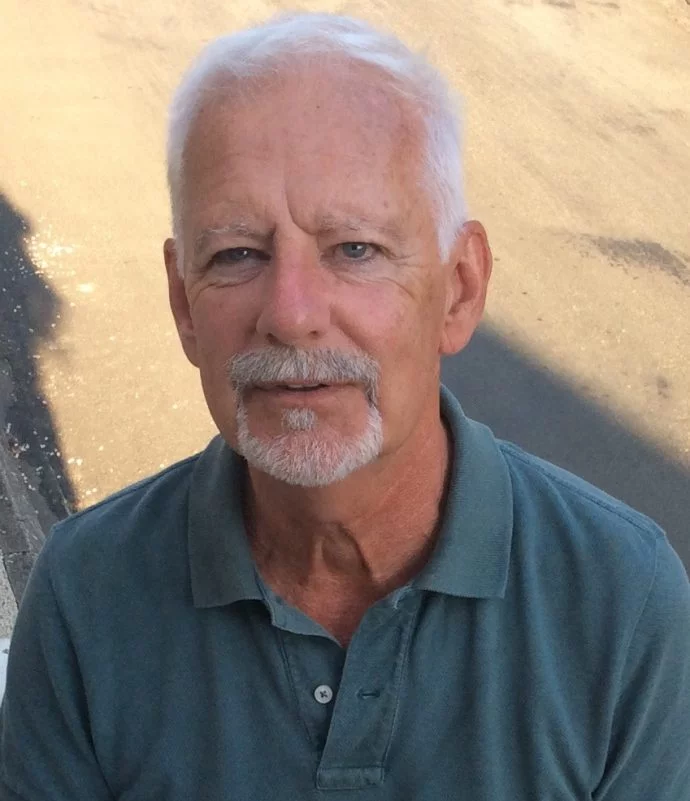 I am delighted to continue as a tutor with Flavours having successfully taught two weeks in Sicily during October 2018. My overriding aim is to ensure that you have an enjoyable, stress free but wholly rewarding holiday and that my help and expertise has encouraged you to progress your work in whatever medium you choose.
Sophie McKay Knight
Sophie McKay Knight graduated from Edinburgh College of Art and University in 1997 and has been a professional artist ever since, exhibiting throughout the UK and abroad. Her work explores the human condition and she is inspired by nature, science, stories, and magic. Her recent work explores the sea, how the light changes and a sense of place.
Sophie has also taught art to adults and children in a variety of settings for over twenty years and currently teaches life drawing, as well as mentoring artists wishing to develop their practice. Sophie mainly works in water-based media but also loves drawing and a mixed-media approach.
"I love teaching mixed ability groups and will meet everyone at their own level, encouraging independence, creativity, and fun! I believe that everyone has a unique route to expression which is just waiting to be explored."
Sophie's next available holiday dates are:
Painting in Puglia 8-15 June 2024
Angus Maclean
Gus graduated in Drawing and Painting from Edinburgh College of Art and Reading University. He has been employed in art education since 1975.  Among, the schools in which he has taught are, the Kings School Ely, Daniel Stewart's and Melville College, Edinburgh, and, for 30 years, at Dollar Academy.  He is the Principal Assessor for Advanced Higher Art and Design.  He has considerable experience of adult classes including for many years running the Dollar Art Group.  As well as creating his own work he has been working on commissions ranging from formal portraits to graphic design work for Cambridge University Press.  He has also been engaged in helping his daughter Rachel Maclean with sculpture and "storyboarding" in preparing for multi-media exhibitions.
Gus' next available holiday dates are:
Painting in Sicily 28 April- 5 May 2024
Painting in Tuscany- 29 June -6 July 2024
Painting in Sicily 1-8 September 2024
Painting in Sicily 6-13 October 2024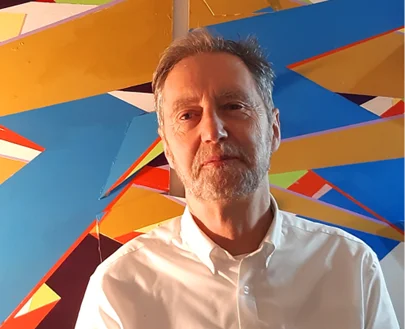 Examples of Angus McLean's Work
Mark Holden
Mark Has been a Scottish-based professional Artist since 2002 when he started his career in St.Andrews. He has exhibited in Galleries in Scotland, the UK and undertaken commission works in Arnhem Hospital Holland, and for a variety of clients in Europe. He also coaches Art Groups in Scotland and later this year in Italy.
Mark works with Oils, Acrylics, and Watercolours. Subjects range from Scottish landscapes, Classic Cars, Golf courses, and Skiing. Mark likes to work on commissions for clients and has had several recently used in new house-build projects as feature artwork.
Mark's next available holiday dates are:
Painting in Puglia 11-18 May 2024
Painting in Puglia 18-25 May 2024
Painting in Sicily 2-9 June 2024
Painting in Sicily 9-16 June 2024
Painting in Venice 7-14 September 2024
Painting in Venice 14-21 September 2024
Painting in Seville 12-19 October 2024
Painting in Seville 19-26 October 2024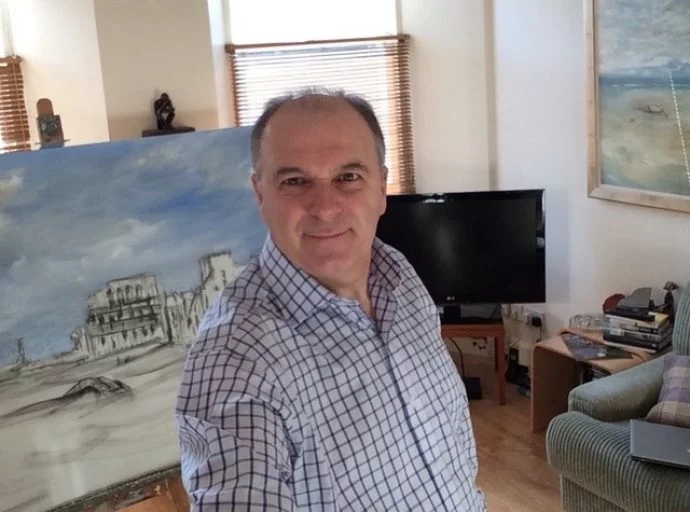 It is a wonderful experience sharing art techniques at the amazing Flavours venues and on location trips we share, it's great seeing people leave more confident and excited about their art journey - come along and experience it yourself.
Jaclyn Stuart
Jaclyn is an artist who works in St Andrews Scotland. She graduated from Grays School of Art with a BA Hons in Fine Art in 2000. She has taught art in many establishments including lecturing in Further Education. She now runs her own teaching business in St Andrews along with making and selling her own artwork. She works in watercolour, acrylics, oils, and inks.
Jaclyn's next available holiday dates are:
Painting in Seville 11-18 May 2024
Painting in Emilia Romagna 21-28 September 2024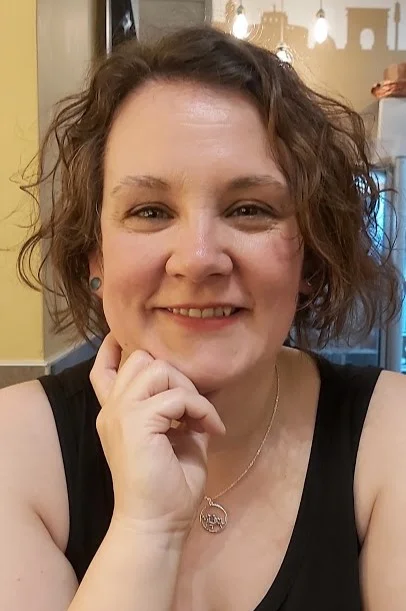 Art that speaks to the heart. I love to use symbolism to explore themes of meaning,faith, morality, identity and destiny. I want to create beautiful work that speaks to the heart.
Examples of Jaclyn Stuart's work
Michael Gahagan
Michael Gahagan is an accomplished artist and professional business and life coach who delivers painting and drawing tuition in an engaging, relaxing, fun, and supportive style to people of all artistic abilities. His animal illustrations have also appeared in numerous articles and books. Artistic subject matter includes landscapes, seascapes, still life, and wildlife.
Michael's next available holiday dates are coming soon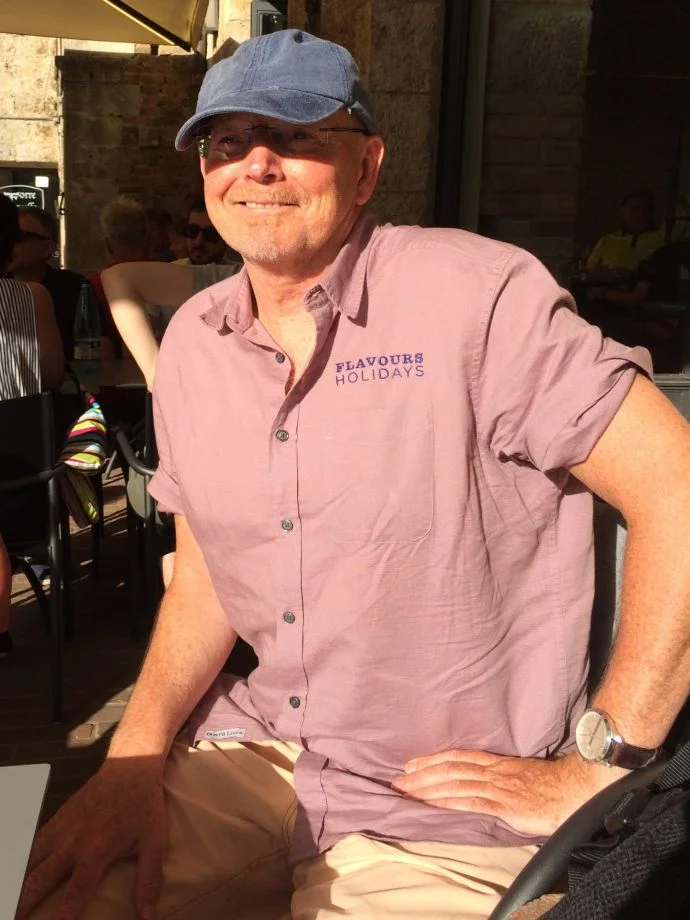 I passionately believe that we can all draw! As an artist and professionally qualified coach my aim is to combine my artistic and coaching skills to help participants enjoy art and develop at a pace that suits their own level of skills and experience in a supportive environment with like-minded individuals. The format of the each course is informal and supportive and is designed to improve confidence, build artistic skills and encourage each participant's individual artistic development.
Examples of Michael's Work
John Gagahan
John Gahagan is a professional artist living and working in Scotland. He studied at the Glasgow School of Art and specialises in architectural illustration and landscape painting. His pictures capture his love for urban architecture at home and abroad and coastal and pastoral scenes around Scotland.
His travels with his sketchbook have taken him on many an artistic sojourn; to such diverse locations as France, Spain, Germany, Russia, Ireland, and the Americas.
John's next available holiday dates are:
Painting in Emilia Romagna 18-25 May 2024
Painting in Puglia 15-22 June 2024
Painting in Puglia 22-29 June 2024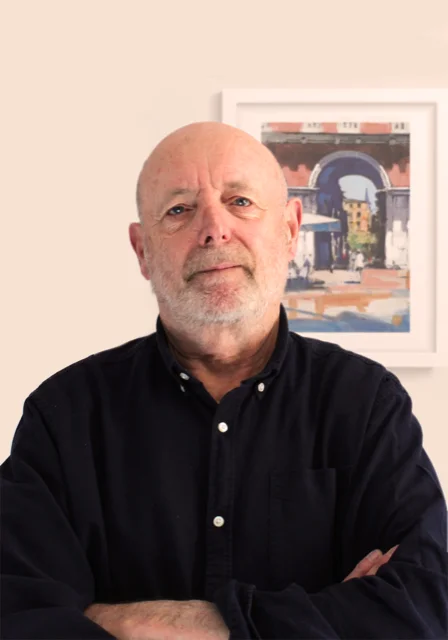 Deirdre Nichols
Trained at Liverpool and Winchester Schools of Art & taught by William Crozier, Patrick Heron and Norman Ackroyd, Deirdre won the Northern Young
Contemporaries prize in its early days. Deirdre's specialisms are watercolour painting and figurative sculpture. She  has a degree in Fine Art from Winchester School of Art, a Masters degree in Classics and a PGCE from Sussex University, has taught both children and adults, and run gallery tours for over 40 years. Deirdre has work in public and private collections in the UK, France, and the US and exhibits widely. One of her works has been shortlisted for the RA Summer Exhibition 2023.
Deirdre's next available dates are coming soon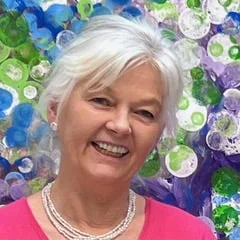 My approach to teaching is to build confidence through technique in both drawing and in the specialist handling that watercolours demand, so that my students can relax into the work and find true pleasure in the execution of it.
Alan Rogers
Alan graduated in painting and printmaking firstly at Exeter, then Glasgow School of Art, before qualifying as a teacher at the University of Wales. He has 35 years' experience working in colleges and universities in the UK and Italy and enjoys working with mixed-ability groups and encouraging individuals to find their 'voice'. As a professional artist, Alan has worked internationally across 4 continents and 11 countries as artist-in-residence, curator, and public artist. He was course leader in B.A. Art Education at the University of Wales, a recipient of the prestigious Pollock-Krasner Award and has over 15 one-person exhibitions to his name. He moved to Venice in 2020, establishing himself as a visual artist and freelance educator. He works principally using mixed-media, collage, and paint create 'a sense of place' and is currently engaged on an 'archival' portraiture project of his local community in collaboration with the Austrian Pavilion at the Venice Biennale of Architecture.
Alan's next available dates are:
Painting in Venice 11-18 May 2024
Painting in Venice 18-25 May 2024
Painting in Tuscany 22-29 June 2024
Painting in Tuscany 7-14 September 2024
Painting in Tuscany 14-21 September 2024
Painting in Tuscany 5-12 October 2024
Painting in Tuscany 12-19 October 2024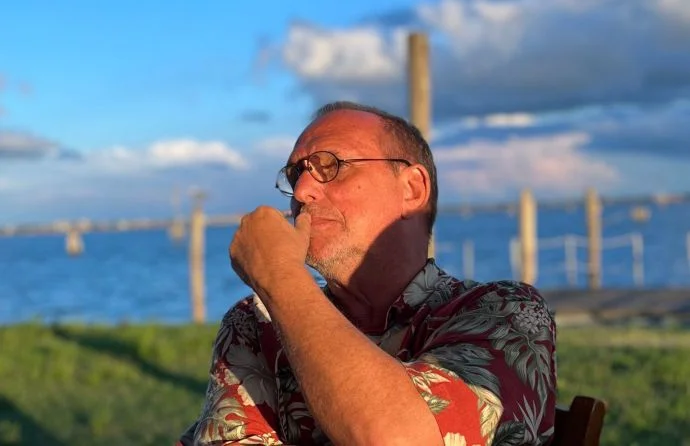 All your questions answered
For more information about Flavours Holidays: