Singles Holidays
With 70 % of our guests each year joining as solo travellers, we welcome and encourage everyone to go on a solo holiday at least once in their lives. That's why we charge no single supplement – so you can have a room of your own at no extra cost. Choose from cooking, painting, Pilates, photography and language holidays in Italy. Click here to download our brochure for free.
Flavours went out of our way to make everyone feel comfortable and happy. They made this holiday a memorable experience for me. I have learned new skills, relaxed and laughed all week!
Why No Single Supplement?
We positively encourage people to go it alone! In fact, we made a promise when we opened that we'd never charge a single room supplement, which is perhaps why our painting, Pilates, cooking and language holidays have proved so popular for those looking for singles holidays. The aim is that you can go by yourself but return having made new friends and shared a great time in Italy.
Want to find out more? We are here to help – so simply contact us »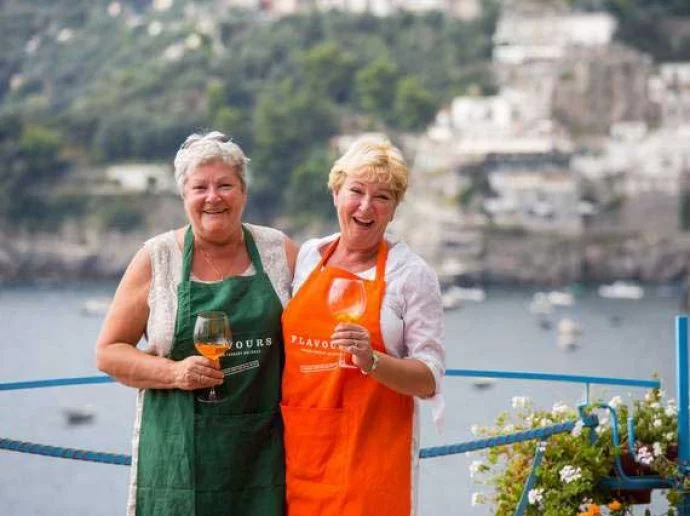 Share your love for Italy with like minded People
Group sizes are usually between eight and ten people with 70 % of our guests on a mission to travel solo. Whether you're used to travelling alone or simply taking some time out for yourself – the relaxed and friendly atmosphere on all of our solo holidays are geared towards allowing you to be part of the group when it suits and having time on your own when you want to. Do you want to join us on one of our cooking, painting, Pilates or language holidays? Then get our brochure here »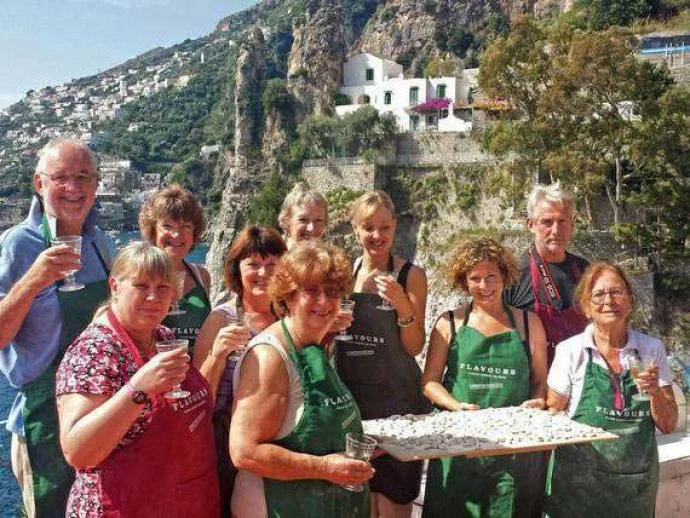 Why choose Flavours for your Singles Holidays
No single supplement.
Meet other like-minded travellers on your holiday.
All travel arranged for you.
21 years experience in planning single holidays.
Download our Guide for Solo Travellers
If you want to join us on one of our Italian holidays for one and in need of a little reassurance, then download our solo holidays guide!
Download our Guide to Solo Holidays »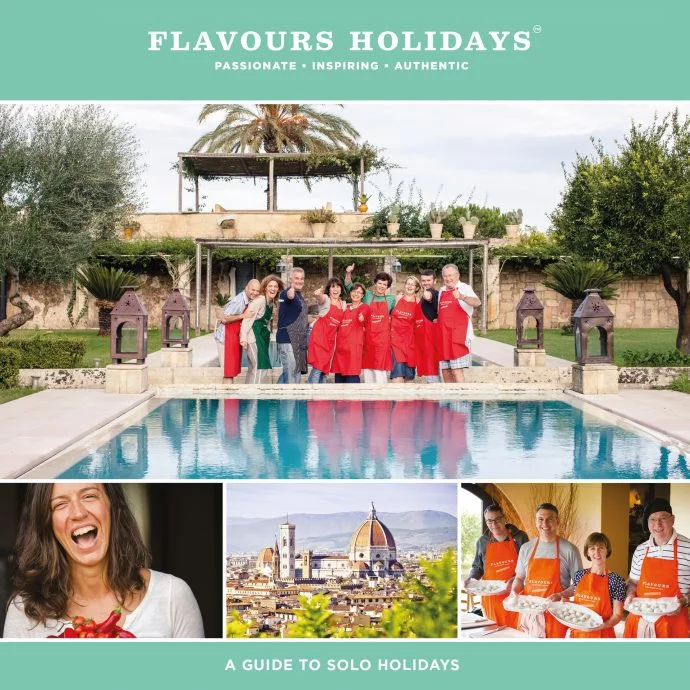 Still unsure? Look at some pictures our guests have taken on their holiday!
Helpful information for solo travellers looking for activity holidays
Ever since Flavours Holidays began in 1998, bookings for solo holidays have not included any single supplements for room bookings, making it even more affordable to book your single holidays with Flavours. Solo travelling will mean that you won't have to sacrifice your wants for what your relations want, and will be able to enjoy a relaxing and beautifully scenic holiday in Italy without an entourage. Booking with us will also mean that you can rest assured that your excursions, meals and transfers will be booked, meaning that your singles holiday will be planned for you right from when you arrive in Italy to when you leave.
A solo holiday in Italy will fill you with a breath of fresh air. You will discover that you can enjoy a relaxing holiday on your own. You will be motivated to find new confidence in your own abilities, while giving and sharing techniques with the expert tutor and your fellow solo travellers to gain more skills. The best thing about our holidays for singles is that you need not have any prior knowledge, where both newbies and experts will all go away having learnt not only new skills, but also a confidence that you can learn new skills. You will leave home being emboldened and ready to take on whatever tasks the world will bring you
In summary considering all these reasons, and previous guests reviews from the last 15 years, a solo holiday will leave you with a relaxing warmth that will embolden you with a fresh new outlook on life.
Download our Guide for Solo Travellers