Why Solo Travel?
Solo Travel - not just for singles
If you are thinking of taking a solo holiday, trust us you're not alone. Travelling solo is not just for singles and we recommend that everyone try it at least once in their lives
We understand that picking a singles holiday can be daunting, with concerns about who you'll meet and if you'll have the opportunity to do the things that you want to on your trip. But, with over 70% of our guests travelling solo each year, and 55% of them coming back for more, we are confident that (with 25 years of experience) we know how to create trips that blend the best aspects of travelling solo.
There are so many reasons why our guests love singles holidays. It's easy to assume that only a certain type of person chooses to travel alone, but we have met people from all walks of life over the years and often our guests make lifelong friends on our holidays.
With over 25 years of experience, we have finely tuned our holiday experiences. Our activity holidays aim to provide the perfect balance of creativity and relaxation. Our accommodation is comfortable and authentic with every guest having their own private bathroom. You will also never be charged a single supplement as we believe in supporting and encouraging solo travel.
Flavours went out of our way to make everyone feel comfortable and happy. They made this holiday a memorable experience for me. I have learned new skills, relaxed and laughed all week!
Why travel with Flavours?
Flavours Holidays is a travel company that specialises in solo holidays that combine learning, exploring and relaxing. You can choose from a range of activities, such as Pilates, painting, cookery, photography and language, in beautiful locations across Italy, Spain and Scotland. You will join a small and friendly group of like-minded travellers, who share your passions and interests, and enjoy a tailor-made experience that suits your needs and preferences.
Here are some of the reasons why Flavours Holidays is the best choice for solo travellers: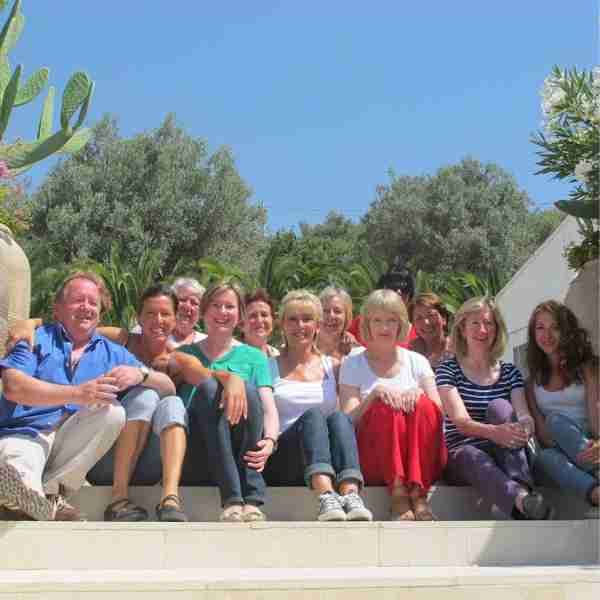 Award-winning travel company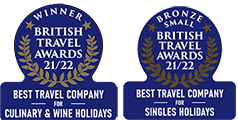 We are proud to have won two awards at the British Travel Awards 2022, which are voted by the public. We won the bronze award for Best Travel Company for Singles Holidays and the gold award for Best Travel Company for Culinary & Wine Holidays. These awards recognise our dedication to providing the best experiences for our guests.
You will have your own spacious and comfortable room with a private bathroom. You will also have access to a shared pool, garden and lounge area, where you can socialise with your fellow travellers or enjoy some quiet time. Read more here »
The perfect balance of activity and relaxation
Every day, you will learn from expert tutors who will help you to improve your skills and enjoy your chosen activity. There will, of course, be plenty of time to relax and unwind. You will also visit a nearby place of interest, such as a town, market or attraction, where you can explore the local culture and beauty.
We are a small and independent company based in Edinburgh, where we have a close-knit team who know our guests personally and are always ready to help.
Flavours Holidays is more than just a travel company – it's a community of people who love travelling solo and trying new things. Book your solo holiday with Flavours Holidays today and join the fun!
Popular Holidays for Singles 50 and over
Do you want to make the most of your 50s by travelling solo and trying new things?
Flavours Holidays is the ideal partner for you, offering a range of creative and cultural holidays that cater to your interests and needs. Whether you want to improve your wellness, learn new skills or explore new places, Flavours Holidays has something for everyone.
Here are some of the most popular holidays for singles 50 and over: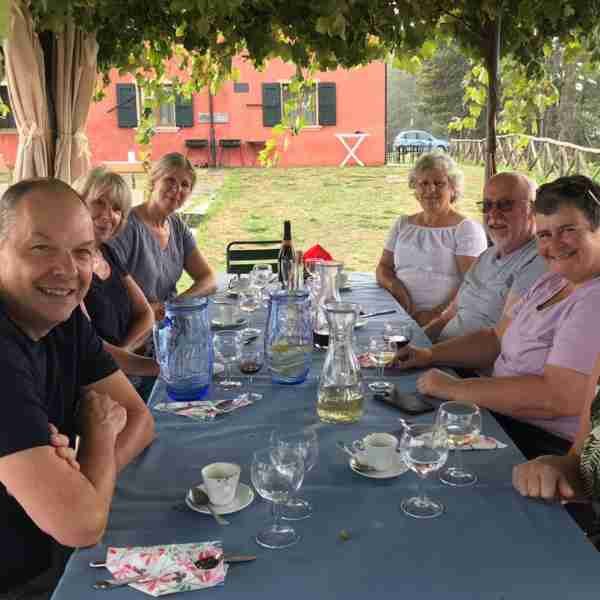 Pilates holidays
Reconnect with your body and mind on a Pilates holiday in Italy or Spain, where you will enjoy daily sessions with expert tutors, outdoor lessons with stunning views, and plenty of free time to relax by the pool or visit local attractions. You will also savour delicious meals cooked by our private chefs, using fresh and local ingredients, and have fun with your fellow travellers over a glass of prosecco.
Cookery holidays
Discover the secrets of authentic cuisine on a cookery holiday in Spain, Italy or Scotland, where you will learn new recipes and techniques from local chefs, using the freshest ingredients from nearby markets and producers. You will also visit some of the best foodie destinations in the region, such as cheese makers, olive oil mills and whisky distilleries. After each lesson, you will enjoy the fruits of your labour with your new friends, accompanied by wine or beer.
We are there at every stage of the trip from a pre-flight Zoom call to ask any questions, to ensuring that everything is covered in the cost so you never have to worry while you're away. And, yes that includes those nightly Aperol Spritzs!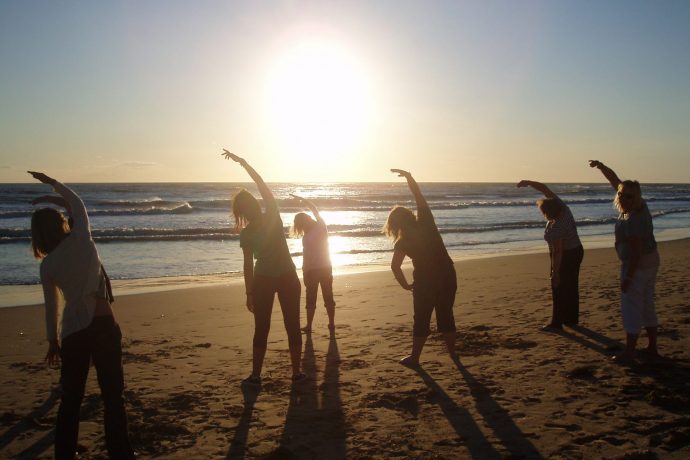 Pilates Holidays
With daily Pilates lessons under the sun, a Pilates holiday really is a revitalising break.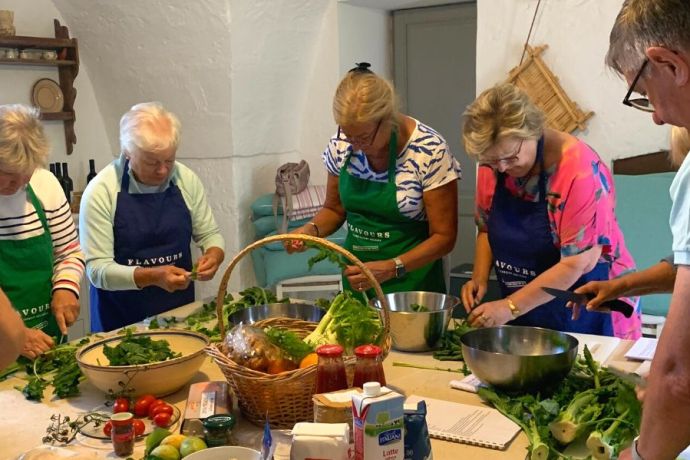 Cooking Holidays
Our cooking holidays combine learning regional Italian dishes whilst exploring authentic Italy.
Popular Holidays for Singles 60 and over
If you are in your 60s and looking for a holiday that will challenge you creatively, you might want to consider our painting, photography holidays, or language holidays.
These are some of the most popular choices for our guests in this age group, as they allow them to immerse themselves in the beauty and culture of their destinations while developing their artistic abilities and having fun.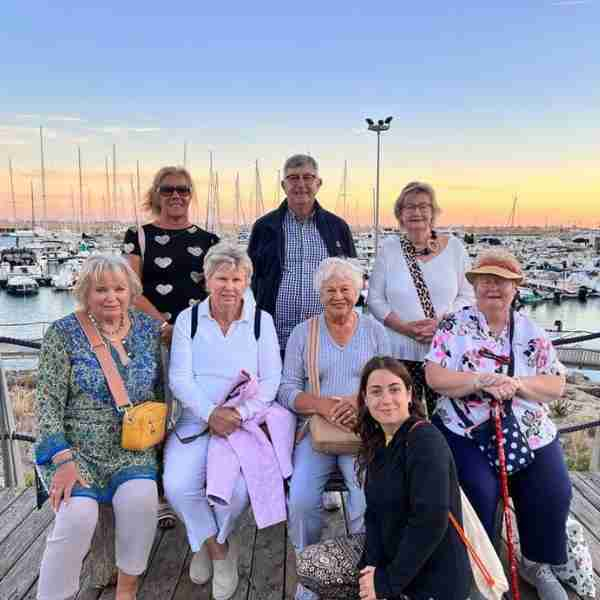 Painting holidays
You will enjoy daily classes with professional tutors, who will help you to envisage the landscapes around you in a new way, ignite your creativity, and encourage you to have fun with your work. You will also have plenty of time to relax by the pool, visit local attractions, and showcase your work at the end of the week.
Photography holidays
Learn how to capture the essence of your surroundings, from ancient architecture to fishing villages, with expert guidance and tips. There will be various excursions away from the villa, giving you the opportunity to discover new places and practice your skills.
Language holidays
With daily lessons with our native-speaking tutors, you will be in the best hands to work on your language skills. With excursions to local towns and attractions with plenty of downtime, this is the perfect blend of learning and leisure.
Flavours Holidays is the ideal choice for solo travellers in their 60s. With more than half of our guests falling into this age category, we have listened and learned and now, with over 25 years of experience, provide the perfect balance of activity and relaxation on our holidays.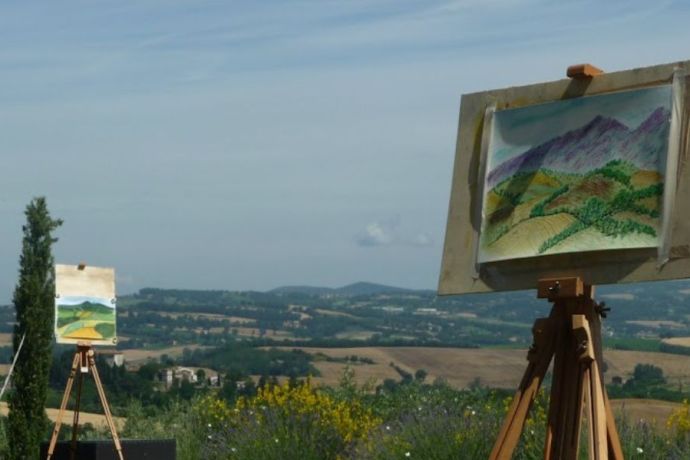 Painting Holidays
With a team of inspirational art teachers our painting holidays are great for all levels.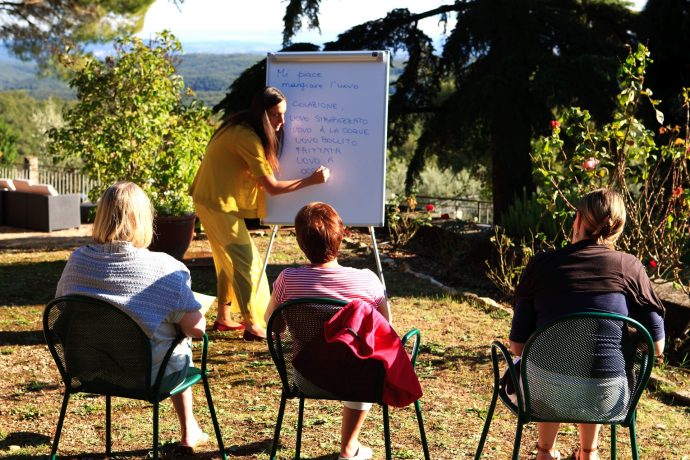 Learn Italian in Italy
Perfect if you want to improve on your Italian language skills whilst exploring stunning Italy!
Why No Single Supplement?
We positively encourage people to go it alone! In fact, we made a promise when we opened that we'd never charge a single room supplement, which is perhaps why our painting, Pilates, cooking and language holidays have proved so popular for those looking for singles holidays. The aim is that you can go by yourself but return having made new friends and shared a great time in Italy.
Want to find out more? We are here to help – so simply contact us »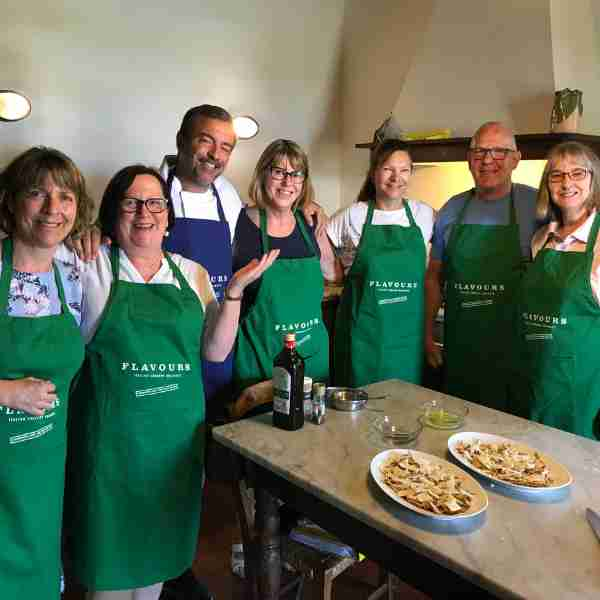 Download our Guide for Solo Travellers
If you want to join us on one of our Italian holidays for one and in need of a little reassurance, then download our solo holidays guide!
Download our Guide to Solo Holidays »