For many first-time solo travellers, a holiday for one can be a daunting prospect. Having been widowed myself, I know that until very recently there has been a real stigma attached to going on holiday by yourself. But my goodness, how that's changed: in fact, according to a recent study by market researchers Mintel, more than one third of all British holidaymakers are now travelling solo. You may be solo, but you will not be alone!
Here are five fears we commonly encounter from first-time solo travellers – and what we tell them to allay their fears.
1. I'll be the odd one out
.
This is probably the most common misconception about single travellers that we come across. Everyone else in the group will be part of a couple, right? Wrong. In fact, 70% of our guests are solo travellers, so if anyone's the odd one out, it's the couples. There are good reasons for that. On a Flavours Holiday week you have a whole group of new, like-minded fellow travellers on tap, sharing an experience: it's a brilliant, no-pressure environment in which to make new friends – with none of the intimidating horror of approaching strangers to strike up conversation. Here's what one of our many solo travellers – anxious herself before her trip – has to say about her experience.  
2. People will think I'm looking for love.
Again, wrong. While many of our solo travellers are indeed single (and I can't deny those warm Tuscan nights and starlit Chiantis can have a seductive effect), many are very happily married, thank you, and have simply left their other half at home, either because they don't share their passion for painting, say, or because they just fancy a bit of time away. Our holidays attract independent people who simply enjoy travelling alone and meeting other like-minded travellers who share their interests.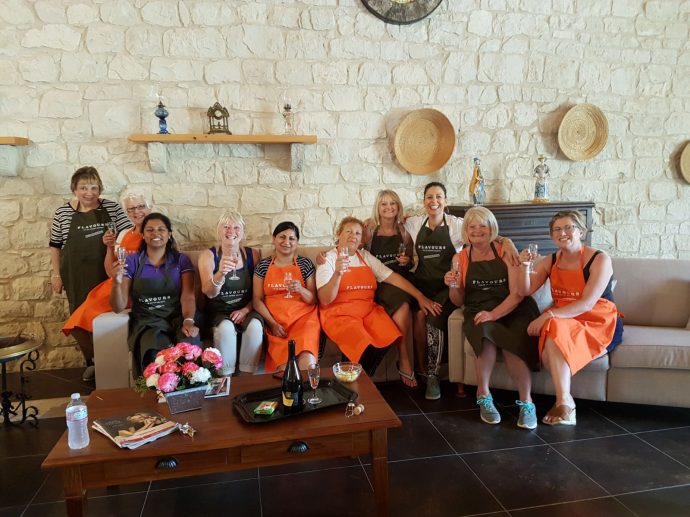 3. All the other solo travellers will be young.
Far from it. In a recent analysis of over 100,000 solo travellers, the biggest surge in demand can be seen in the over 50s – with the average age of solo travellers being 54. In fact, according to the Association of British Travel Agents, 21% of all people booking a holiday for one are over the age of 65. So although our painting, cooking, Pilates, photography and language holidays in Italy do attract a wide range of age groups, you will definitely never feel too old!
4. I'll have to pay a single supplement.
Oh no you won't. We absolutely hate single supplements: why on earth should solo travellers have to supplement couples' holidays?! We think it's completely unfair, which is why we never charge single supplements: solo travellers pay exactly the same price as those travelling as a couple. In fact, there are no hidden costs on our holidays at all: everything is included, from transfers and meals, to excursions and wine.
5. Organising it all by myself will be too much hassle.
We totally agree: organising holidays on your own can be a real bore.  Who has the time and energy to search for flights, work out transfer options, and scour Tripadvisor for restaurant recommendations? Which is why we do it all for you: we meet you at the airport on arrival, drive you to your villa, escort you on all excursions and take you to fabulous, out-of-the-way restaurants. We'll even do the donkey work for you with flights, advising you on all your best options so you can brush up your Italian instead!
Would you like to look more into our holidays for singles and solos? You can download our guide for singles, or you can give our team a call and we will be happy to give you more details!