About Our Pilates Holidays Instructors
Our Flavour's Pilates courses on our Pilates holidays in Italy are led by experts who teach body control Pilates, a form of Pilates that has many physical advantages; such as toning your body to combating back problems and is suitable for any age or ability. Why not read more about our inspiring instructors below?
Janine Quirk
Janine has been a qualified Body Control Pilates instructor for the last 19 yrs. She was one of the first Supervising teachers, helping newly qualified teachers through their teaching practise. "I love teaching Pilates on a Flavours Holiday as it gives me such an advantage. I not only get to teach my students morning and evening most days but I get to have fun with them all week. This, coupled with their 1:1 session, gives me so many more clues as to ways I can help them with improving posture and functional movement. In the relaxed environment it is easy to introduce bodies and minds to new ways of 'being'. My holidays are like a Pilates 'clinic' and I aim to give everyone something 'extra' to take home to improve their technique.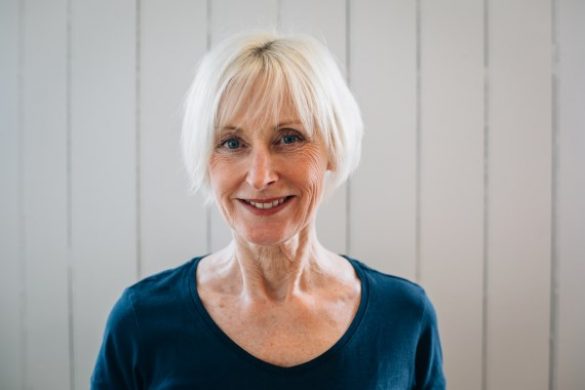 Janine's Qualifications
Body Control Pilates Trained Level 3
Pilates Mat to Advanced Level
Reformer to Advanced Level
Cadillac Basic Level
Pilates for the Older Generation
Level 4 Back Pain
Osteoporosis
Jyoti Sigouin
Jyoti first discovered the Pilates method 14 years ago, looking for an alternative to the gym. She quickly discovered that it helped create a strong and supple body, balanced mind and body, and was simultaneously energising and calming. Jyoti qualified as an instructor with Body Control Pilates in 2008. Jyoti likes to have a 1:1 class to discuss goals and your ability level. "We'll start off quite gently, taking time to focus on your body, breathing and relaxation, and then as the week progresses and all those niggly aches and pains and tight muscles release, we'll start building up strength and stamina, and work on increasing flexibility, co-ordination and balance" But no two weeks are ever the same, it really depends on what you, the guest, needs from your Pilates!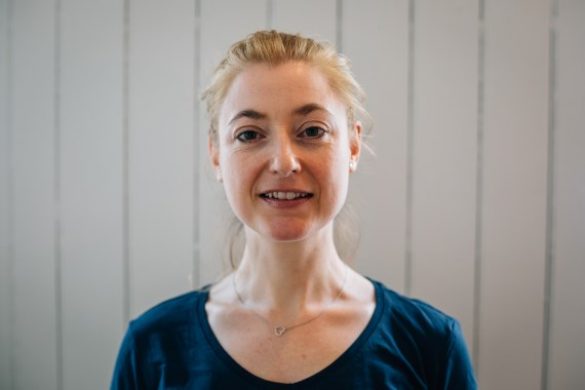 Jyoti's Qualifications
Body Control Pilates Master Matwork Teacher.
Body Control Pilates Matwork Instructor Level 3
Reformer Equipment Qualified
Level 3 Register of Exercise Professionals
Trained to teach pre/post natal and older population clients.
Supervising teacher for Body Control Pilates, training student teachers in the method.
Diane Parrilla
Diane formally trained with the Royal Ballet School in London. After an injury in 2002, she trained to become a qualified Body Control Pilates instructor and since then has continuously developed her knowledge.  "The great thing about a Pilates holiday is that it's not just about Pilates. Besides high quality lessons, you will have the opportunity to see beautiful sights and learn how to cook fabulous Italian food."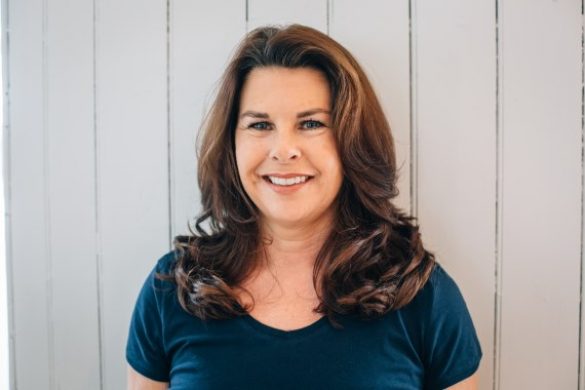 Diane's Qualifications
Body Control Pilates Matwork Instructor Level 3
Intermediate to advanced matwork
Equipment courses including balls, circles and foam rollers
Pilates for older persons, MS, osteoporosis and hypermobility
Supervising teacher for Body Control
Catherine Crompton
Catherine discovered Pilates after being diagnosed with prolapsed discs in her lumbar spine, the prognosis was either surgery or help herself. She chose to try the latter, to rehabilitate herself with the help of gentle Pilates exercises. Having suffered back pain for many years, she decided to train to become a Pilates teacher, knowing that the method really can help with many types of medical conditions including stress and anxiety for people at any stage of their life.  Having lived in Italy makes teaching there the perfect scenario, combining two of her great loves, Italy and Pilates. "There's nothing better than telling my clients to float their arms up to the bright blue sky and really meaning it."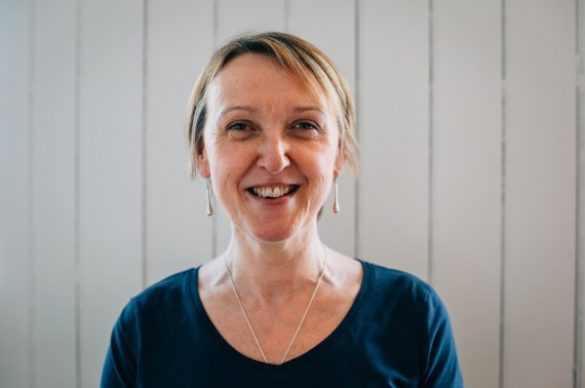 Catherine's Qualifications
Body Control Pilates Level 3 Matwork certified.
Level 4 Pilates for Lower Back Pain - Back Care Professional.
Register of BackCare Professionals.
Pilates for Bone Health (Osteoporosis).
Pilates for the Older Person.
Matwork Pilates with all Small Equipment.
Rosalind Hoyes
Rosalind stumbled upon Pilates back in 2002 after getting her youngest child off to school. She joined a local class to find out what all the fuss was about. "I was immediately gripped and it set me on the road to training with Body Control and turning a passion into a career."
Since qualifying with Body Control in 2004, Rosalind has taught in a variety of situations. After running a studio in Northamptonshire for many years, she now teaches private clients and thoroughly enjoys her work with Flavours Holidays. "Having the opportunity to get to know the guests in such a relaxed environment, watching them steadily progress with the benefit of daily practice and tuition is an absolute joy as a Pilates teacher."
Rosalind recently gained a teaching certification in 'Mindfulness Based Stress Reduction' with Bangor University. She brings elements of this philosophy into all areas of her teaching practice.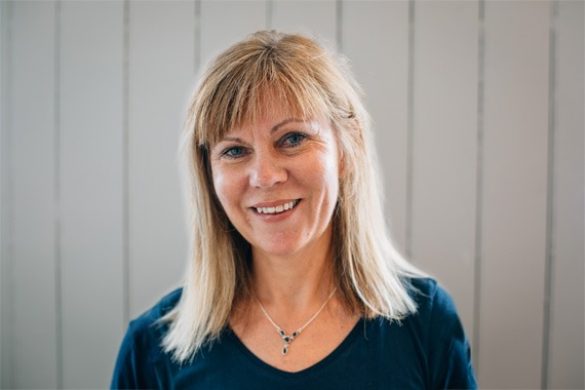 Rosalind Hoyes
Certified Body Control Pilates Instructor Level 3
Intermediate and Advanced Mat Instructor
All Matwork Equipment Courses
Reformer trained
CPR Certification
Mindfulness Teacher
Ruth Partington
Ruth discovered Pilates 17 years ago, having taught many disciplines within the fitness industry. She was impressed by its intelligent approach, using body and mind to create a stronger, more functional body. Ruth loves that Pilates can be adapted to benefit such a wide range of ages and abilities. She qualified as a Body Control Pilates Instructor in 2003 and teach groups and individuals in Cheshire, with an age range of 19 to 90!
"Working on a Flavours Pilates Holiday will give me the chance to really get to know my guests and how their bodies work. The 1:1 sessions will help me to identify their individual needs and goals so that I can tailor the group classes to give maximum benefit to everyone. I'm looking forward to seeing guests revitalised after a week of intensive, energising Pilates in beautiful, inspiring surroundings."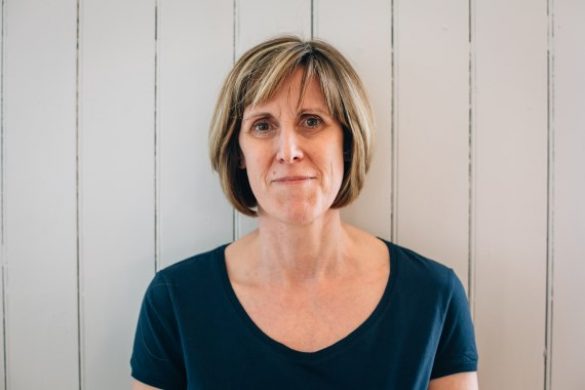 Ruth Partington
Body Control Pilates Matwork Instructor Level 3
Intermediate and Advanced Matwork
Pilates for Osteoporosis
Equipment courses including balls, bands, toning circles
Certificate in Education
Member of the Register of Exercise Professionals
Amanda Parr
Amanda is our new Pilates holiday instructor for 2017. She is a highly experienced Body Control Pilates instructor and firm believer in incorporating Pilates into your daily routine so it becomes a way of life.
"I have been teaching Pilates since 2003, having qualified as a teacher after a car accident caused a neck injury. I soon found Pilates addressed the whole body and not just helped my neck injury.I enjoy teaching, and run a small studio at home, working closely with local physios in the area. Teaching Pilates in Italy, is the best, a chance to get to know the guests and structure lessons to suit everyone, and exercising outside in the glorious sunshine".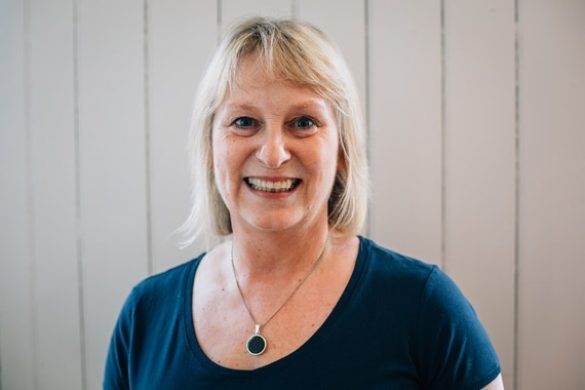 Amanda Parr
Body Control Trained Level 3
Intermediate & Advanced Matwork
Pilates for Older Person, Osteoporosis and Bone Health
Pre/Post Natal Pilates
Small Equipment Course
HIP Pilates
Nordic Walking Instructor
All your questions answered
For more information about Flavours Holidays: