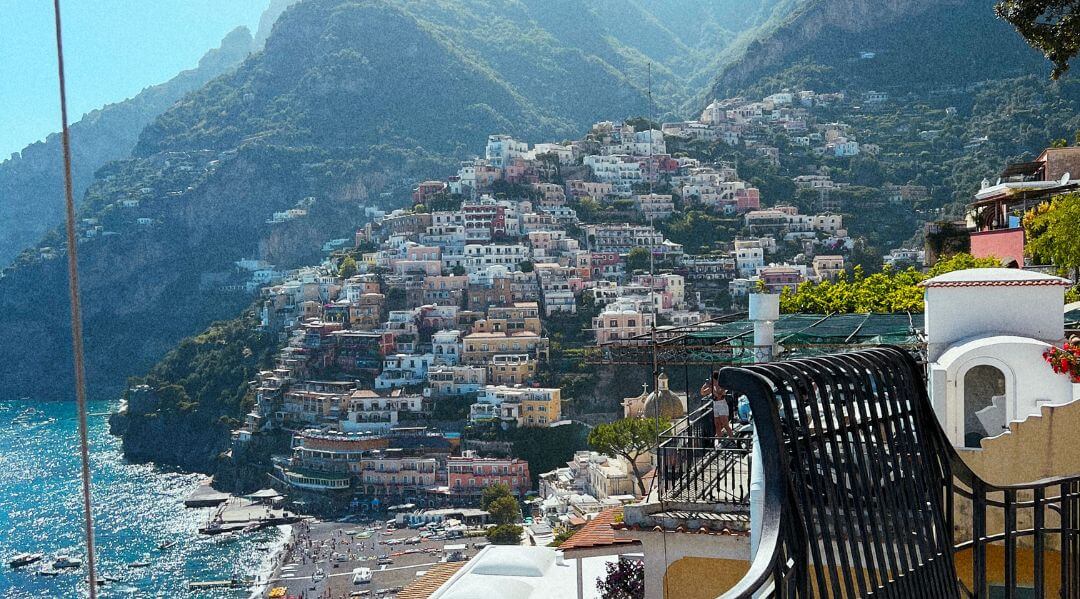 Holidays for singles are becoming very popular these days. Whether it's your first foray into solo travel, or your twentieth trip, the excitement of going alone is always there. Deciding for yourself on your destination and activities is thrilling. It usually involves a bit of nervousness, too, come the morning of travel. But we think that makes it even more rewarding. Overcoming the nerves and, often as not, having the time of your life is a bonus of travelling alone.
Most solo travellers like to pick an activity to do while away. It's a way of meeting new people, engaging more deeply with a hobby or activity and occupying yourself. Reading a book for a week by a pool is all very well, but it's the interaction with others – locals and fellow travellers – that makes the best memories. We offer multiple activity holidays for singles and we think that it's time for you to do some research!
1. Cooking break in Bologna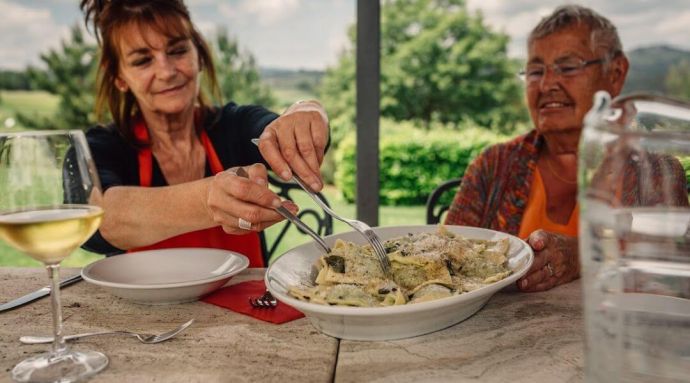 The popularity of Italian cooking holidays sees no sign of waning; it's one of the best solo travel ideas there is. With the cooking taught by local but English-speaking chefs, it's an accessible and popular choice.
Bologna is the perfect destination, too, as this charming university city is known as 'la grassa', meaning 'the fat one'. It's in the heart of Italy's best ingredients region, Emilia Romagna, home to balsamic vinegar, Parmesan, and Parma ham. Bologna itself lends its name to the world's favourite pasta sauce: Bolognese – though the locals only ever eat the meaty ragu with tagliatelle, never spaghetti.
Our cooking holidays in Bologna are a fun-filled week full of the most traditional Bolognese food and drinks. Previous travellers have joined this activity holiday and absolutely loved it!
Agatha shares with us "The best part of my holiday was meeting a great group of people, the size of the group was small which I liked. The food was wonderful and I liked the relaxed environment."
Have you been tempted to join us in Bologna this year? Look no further… We still have availability for cooking in Bologna this year!
2. Paint the iconic hills of Tuscany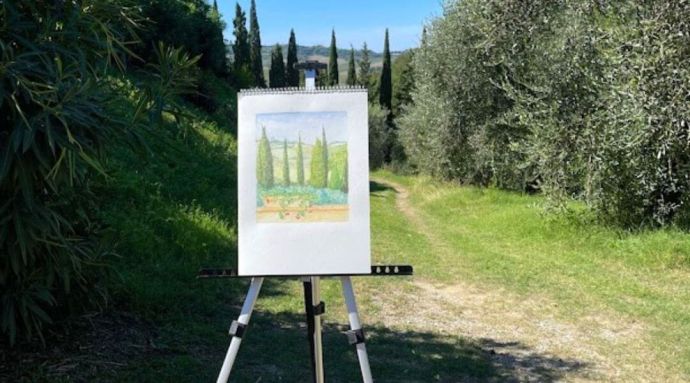 For those of us who liked art at school, but haven't picked up a paintbrush since the age of 15, a painting trip is an ideal self-improvement solo holiday idea. When you learn to improve an activity with a friendly and patient tutor, it can provide the most rewarding feelings of wellbeing. It's also one of the best holiday ideas for single travellers as it's a quiet, contemplative activity. Here in beautiful Tuscany, as well as capturing rural views of hilltop villages and cypress trees, you can sketch in cities such as Siena and Arezzo, and recreate their sun-kissed colours back at your villa accommodation.
These are great holidays for singles as you can connect with your artistic side and enjoy the relaxed environment in Italy. Join us in Tuscany for a painting holiday this year and meet new like-minded people! You can't go wrong with a new adventure, right?
3. Stretch out in the Sicilian sun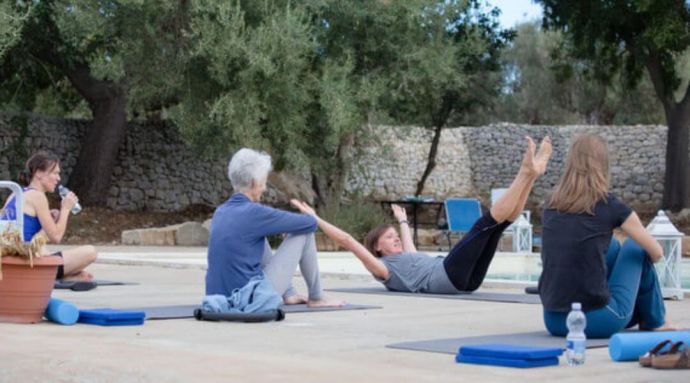 Many of us take Pilates classes – mostly in chilly village halls, or sweaty-smelling gym studios. Now imagine practising your stretches and tightening your core muscles under the warm Sicilian sunshine… Hard to resist really – this really is one of the best holidays for singles. Also, because it's a holiday, the daily Pilates sessions feel like a pleasure rather than a chore. This is one of those travel alone ideas that's good for mind, body and soul. The rest of the time can be filled with swimming laps, eating fresh local food, and visiting unspoiled towns such as Modica and Ragusa.
4. Photograph castles and seascapes of Puglia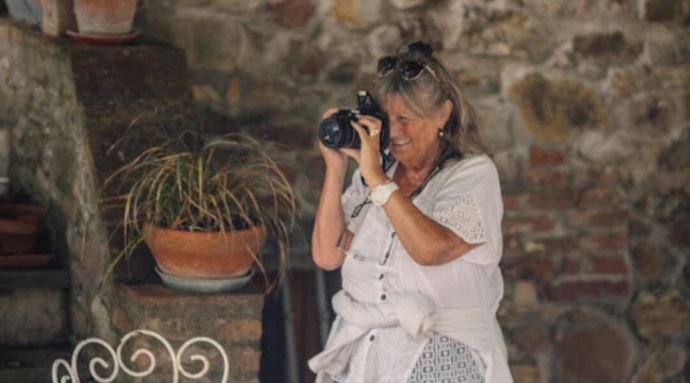 Puglia is in Italy's warm south, and offers a photogenic landscape of sea, castles and whitewashed trulli, Puglia's distinctive conical-shaped dwellings. Solo photography holidays, with an expert tutor on hand, mean you can really get to grips with technique and practise shots to your heart's content. As with the whole of Italy, this region is proud of its local food, such as burrata, seafood, orecchiette pasta, and homegrown olives, figs and almonds. You'll get the chance to learn some food photography tips, for sure. Otherwise, stunning Baroque towns such as Lecce, or Otranto cathedral's amazing mosaic floor, and the many twisted old olive groves, will provide plenty of visual inspiration.
5. Learn Italian in Amalfi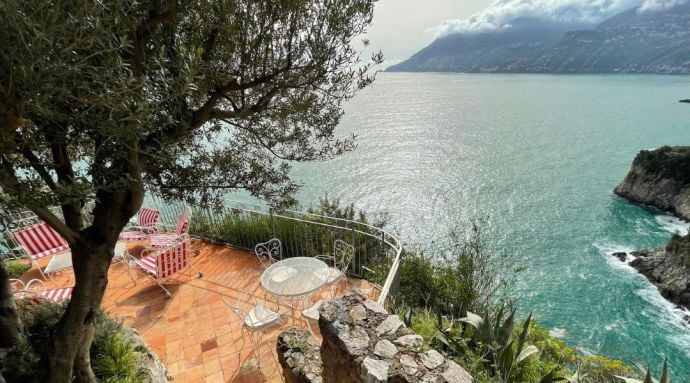 Amalfi is movie-star Italy – towns such as Positano cling to cliffs which slope dramatically down to the sea. The rich and glamorous holiday among the Amalfi lemon groves, and a boat trip will involve spotting super villas along the coast. Learning Italian here is a great travel alone idea – and will mean conversations with fellow learners over aperitivi on beautiful terraces, and practising Italian in idyllic cafes and restaurants.
There's always time to chill by yourself, too – revising phrases, or just reading by the pool. Tutors are always patient and understanding, so if you're a beginner with just a few DuoLingo app sessions to your belt, that's no problem.
Take your pick of holidays for singles…
Visit Flavours Holidays for all the above solo holidays, plus more activity holidays for singles.
Flavours never charge single supplements and so their holidays are a firm favourite among those looking for holiday ideas for single travellers.