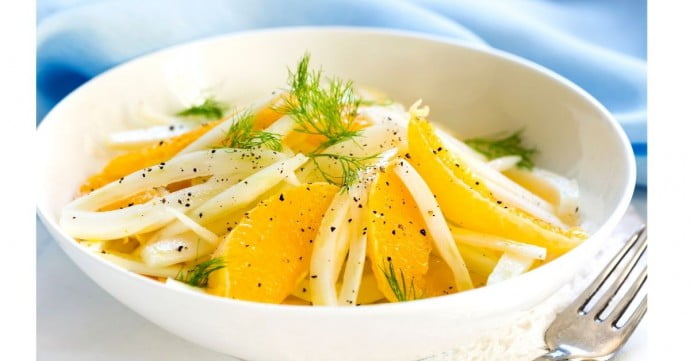 Fennel & Orange Salad (INSALATA DI FINOCCHI E ARANCE)
This is a salad full of flavours and so bright to cheer up even a dull winter's day! Ideal for a lunch dish or perfect with grilled salmon.
Ingredients
1 fennel bulb
1 orange
10 black olives
chilli flakes
salt and pepper
extra virgin olive oil
1 spring onion
Method: 
Wash and clean the fennel bulb well.
Cut it in half and slice each part thinly
Peel an orange and divide it into wedges.
Mix the fennel, the orange and season it with salt, pepper and some chilli flakes.
Mix it well and add the black olives – this will give the salad even more flavour.
(If you like spring onions, it would be good to add at least one after slicing it small.)
This is a very fresh salad that should be served as a side to a fish main course.
Enjoy it!