When our holiday guests were unable to join our chefs in Italy this year, we knew that we needed to find a way to keep connected with everyone – especially with both our team in Italy and our wonderful guests in the UK all stuck inside! Thanks to the wonders of modern technology, and the booming popularity of video-calling platforms like Zoom, we were inspired to connect the Flavours community through our shared common interests and began to offer online cooking courses – with our chefs coming to you, live from Italy! These have proven to be incredibly popular and made it really clear just how important it's been to stay connected!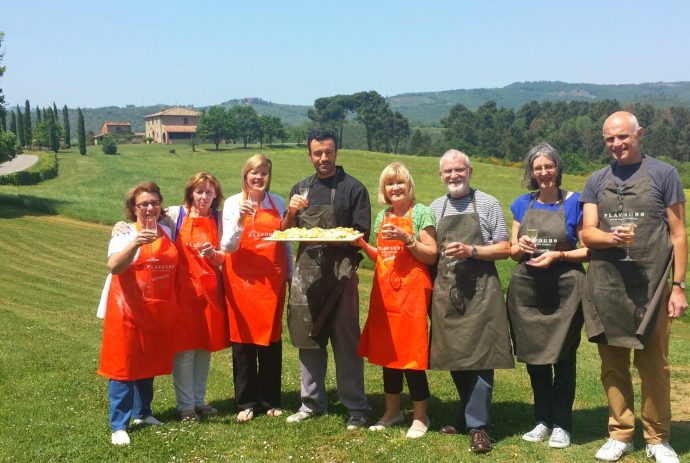 We've loved seeing everyone enjoying our online cooking courses, and are working hard to give you the chance to learn something new as the seasons change! Our Sicilian mama, Carla, has put together her favourite autumn recipes – perfect comfort food for when there's a chill in the air! You can also now join Livia on a Friday or Saturday for an aperitivo – learn to make the perfect Spritz and traditional Italian finger food; perfect in the run up to Christmas!
Italian food is one of the most popular cuisines in the world, and many regional specialties are easier to make than you think! Not only will you learn to make authentic Italian meals to spice up your dinner plans, but there's plenty of chance to socialise with your fellow students and new friends – and we always recommend a chilled glass of prosecco to enjoy at the end of class!
We've spoken to guests who have joined a number of cooking classes, as well as Ishita Sood (blogger and lover of all things Italy) to find out why they love online cooking lessons, as well as their top tips for joining! So, if you're thinking about taking an online cooking class – read on to find out everything you need to know!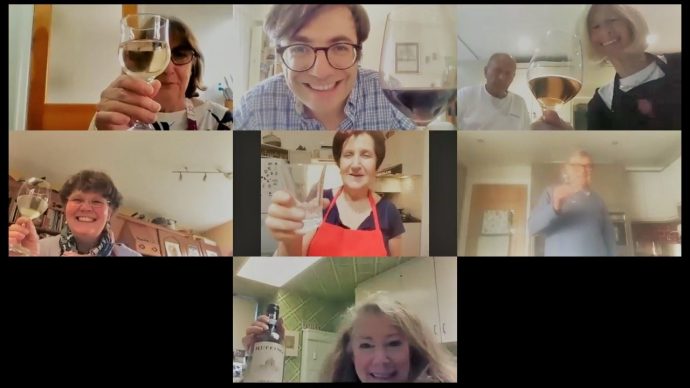 Why Join an Italian Cooking Course Online?
Learning to cook online is a fairly new phenomenon, and it's likely to be something you've never done before. But don't let this put you off, because you're definitely not the only one!
During our time at home this year, our needs have changed and most of our experiences, such as joining a cooking class, now need to be found virtually. There was a three-fold rise in people looking for online cooking courses this year, with people looking to gain new skills, learn new dishes and enjoy the social aspect of cooking!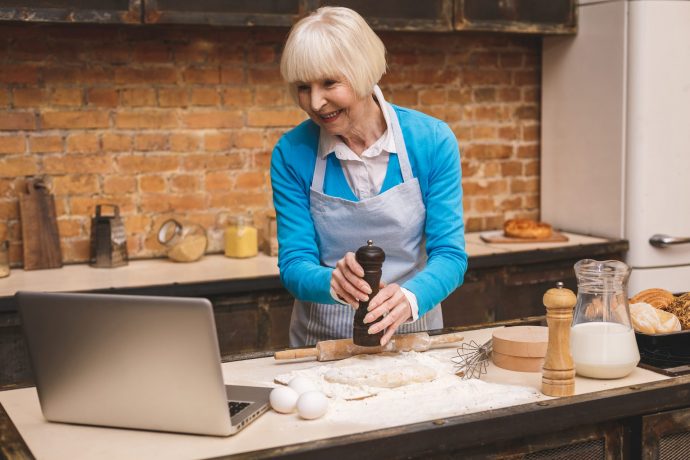 An online cooking class is a fun and easy way to learn how to make authentic Italian meals to share with your family and friends. But don't just take it from us – we spoke to some of our cooking class participants to find out more!
The reasons for joining an online cooking class with Flavours are, obviously, different for everyone, but a common reason seems to be for the social aspects of the class! With many people at home alone during this time, it's been great to see people connecting and making new friends when they join our classes!
"I originally joined the online classes because I wanted to do something during lockdown. It felt important to join with others from the wider Flavours community and to discuss how we were coping and to discuss the food we were cooking. We have also discussed future Flavours holidays that we are going to take and holidays we have had in the past." – Jane H.
For other people, the main reason to join is simply a love of Italian food, and a love of cooking. Whilst cooking serves a basic purpose – to keep us fed – it's also a great way to relieve stress, be creative, and sharing your creations with family and friends is a universal way of showing your love for them!
"I joined the cooking class because I love cooking Italian food. I've been on nearly a dozen cooking holidays with Flavours, many with Livia, and was interested to learn some new recipes." – Liz T.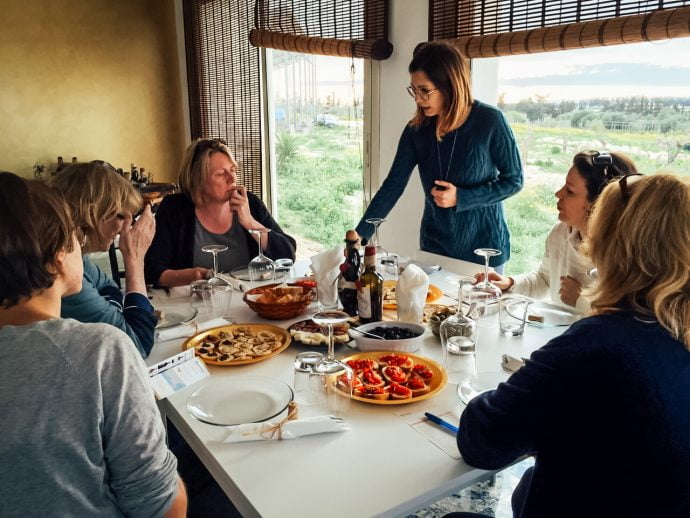 Others chose to join a Flavours cooking class because they were unable to go on holiday this year, and they missed that unique Flavours experience!
"I felt I was being cheated out of my Flavours holiday this year, online enabled me to connect with Livia again and meet new and possibly old friends. I'm not good with technology so it took a lot of courage to make the first phone call." – Joan T.
The best part about our online cooking courses is that all of these needs are fulfilled – you get to connect with friends, old and new, whilst you learn to cook new Italian recipes and having that Flavours experience (complete with prosecco, of course!)
What's the best part of Italian cooking online?
Now you know the top reasons for joining an online class, but what actually happens in the class, you may ask!
To start with – you cook! Each class is based around a different recipe and will teach you a new skill. One of our most popular classes are our pasta masterclasses, where the chef will show you how to make different types of pasta based on regional specialties. Fresh pasta is a staple of Italian cuisine, and it's much easier to make than you think!
"My favorite part of the class was learning to make fresh pasta LIVE. Even after all these years I've never done an online pasta making so this was a lot of fun. Livia was very easy to understand and she waited for everyone to be on the same page." – Ishita Sood from Italophilia.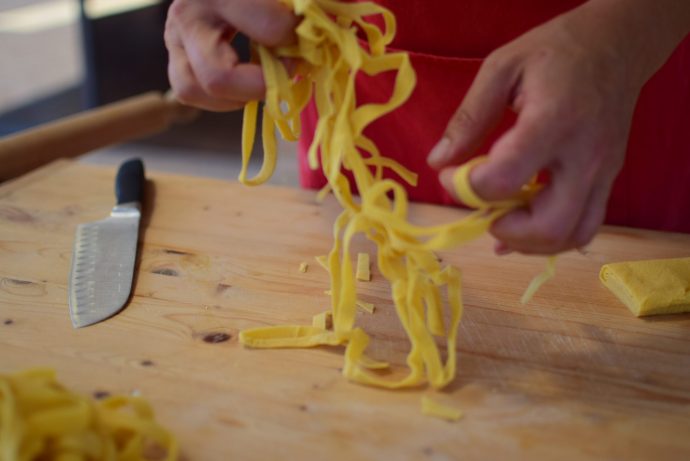 Our Italian cooking classes are not only about learning a recipe, however, it's about learning how to cook authentic Italian food. Food plays a huge role in Italian culture, so by taking an online cooking class you'll also be learning more about Italy's culture and history.
"My favourite parts of the class were catching up with Livia and also hearing the stories behind the recipes. It was interesting to hear how rolling pins and pasta cutters were passed down through the family, and hearing about the way the Pasta Grannies prepared the meals etc." – Liz T.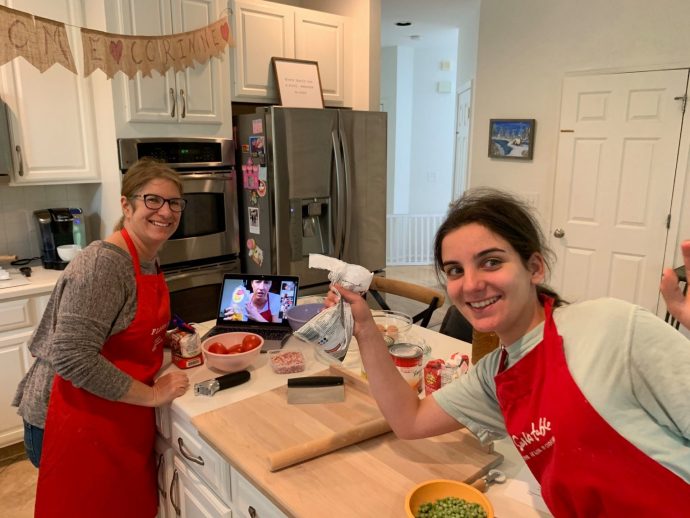 The social aspect is just as important as the cooking and the learning, so many people enjoy meeting people with similar interests, as well as meeting the chefs, and making new friends!
"Meeting new chefs who I hope to meet in person soon rather than later. Getting to meet like minded people and learning about the wide variety of pasta. New people and great food." – Joan T.
And, of course, an integral part of any Flavours experience is the prosecco! We always recommend having a glass of prosecco ready in the fridge while you cook, so it's nicely chilled for the end of your class and to enjoy with your meal!
"My favourite part of the class was having our Prosecco at 12.00pm. It was good that we were preparing a meal to eat with a partner or husband. There is always something new to learn." – Jane H.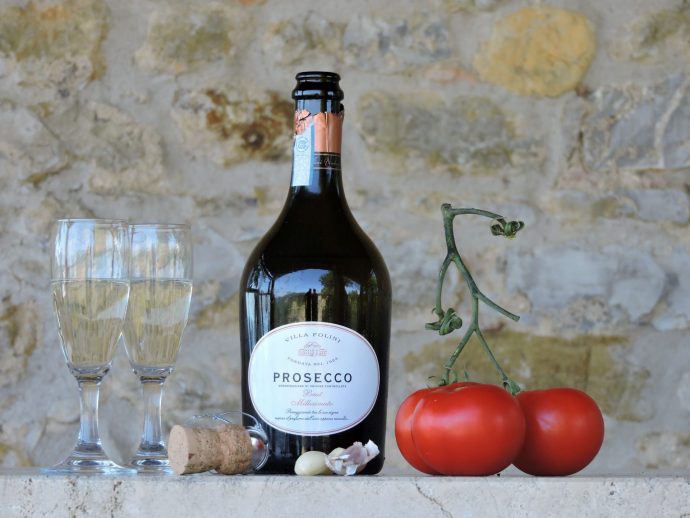 Top Tips for Learning to Cook Online
You know why to join an online cooking course, you know what happens when you're in the class, but how can you prepare for it? We've put together the top tips from guests who have joined us to make sure you have the best online cooking experience possible!
Read the recipe in advance – one can be caught between listening to the host and cooking! – Ishita Sood
Weigh and prepare the ingredients beforehand. – Liz T.
Source the right ingredients as much as you can. If you're not sure, just ask! – Jane H.
Don't be afraid, go for it – help is always there for you! – Joan T.
Photograph your efforts to show friends and family. – Jane H.
It doesn't matter what it looks like, it will taste amazing! – Joan T.
Have a pan of boiling water ready, if you are making pasta – Jane H
Relax, enjoy yourself. It's not a test! – Liz T.
Have a glass of prosecco chilling in the fridge. – Everyone!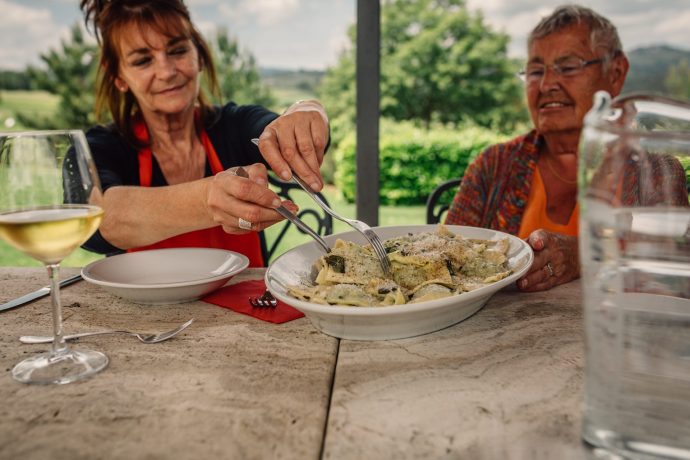 And it's as easy as that! Learn to create authentic Italian meals which are sure to impress your friends and family, enjoy learning about Italian culture and make new friends who love cooking and Italy as much as you. An online cooking lesson is the perfect way to spend an hour or so broadening your horizons and enjoying yourself!