With over 400 holidays running every year, Flavours works with many trusted partner in our destinations and they are what we call our 'extended Flavours family and include villa owners, drivers, local restaurants and local vineyards to name a few. We have been reaching out to our trusted partners on a regular basis and keeping in touch and sharing stories of life during this period. For most of our partners, the Flavours season from March to October is their livelihood and they have been encouraged and thankful for the positive messages and support from Flavours and their guests.
This blog is the second of our lock-down diaries from those trusted partners where they share stories, plans and hopes for the future.
Interview with Flavours' Trusted Partner, Vineyard Malibran
Malibran, located in the heart of the Treviso province, is the birthplace of 'Prosecco' and continues to produce the highest quality Prosecco in the world known as 'Prosecco Superiore'. This family run business is a favourite amongst our Flavours guests and many have enjoyed the delights of this Prosecco at the famous tastings in the vineyard itself, nestled in the Conegliano hills. The owner, Maurizio shares what life is like in the Veneto region during this time and how family comes first.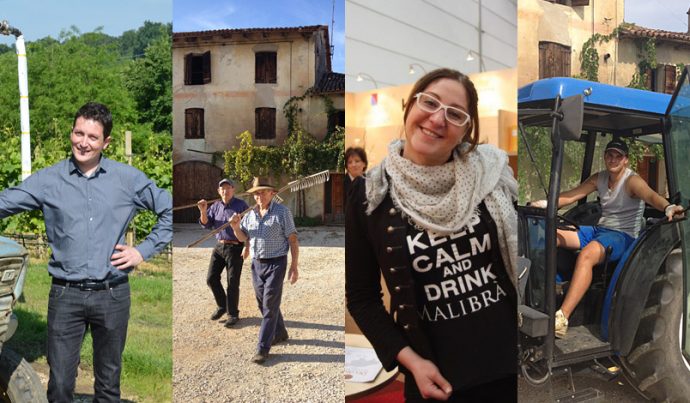 How are you spending lock down?
Our business is family run, so the answer is "with family". Our life is agriculture, so during isolation, we are concentrating on the vines which are starting to sprout since it is springtime. It is especially beautiful this year and so peaceful.
How are you staying in touch?
Fortunately, technology has come in handy so we're always in touch via email, phone or social media. We are lucky in our line of work that we have been able to continue working. We have great relationships with our customers and are in regular contact with them, and for those who can't come directly to us we have organised home deliveries. In these difficult times a good glass of wine is important!!
Do you have any top tips for surviving lock down?
Our best advice is focus on the small things and on family. We have been given the chance to invest in quality time with our families and focus all of our love and attention on them. Such quality time is our best resource for happiness, both in and out of lockdown.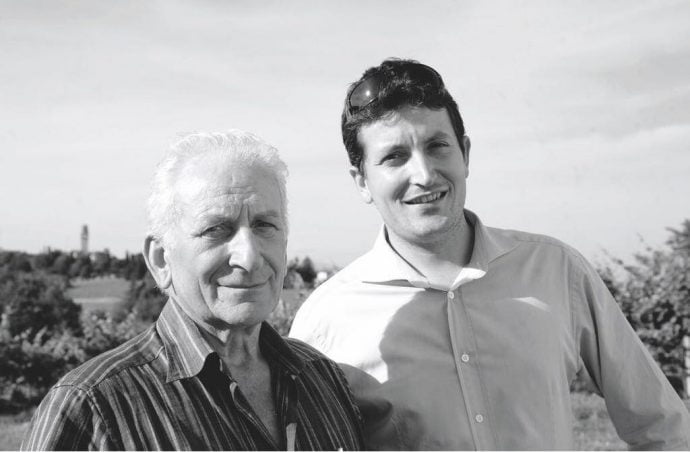 What's the first thing you'll do after lock down?
It goes without saying, we will raise a toast to us all! We can't wait to hug all our distant friends around the world and celebrate this moment with a superior Prosecco!
Do you have any fond memories to share with our groups?
The memory I cherish the most is being able to work side by side with my father and learn all about the business. I have been personally responsible for the vines for some time now and I must admit the advice from my father has given me a good confidence boost and has been good for the soul.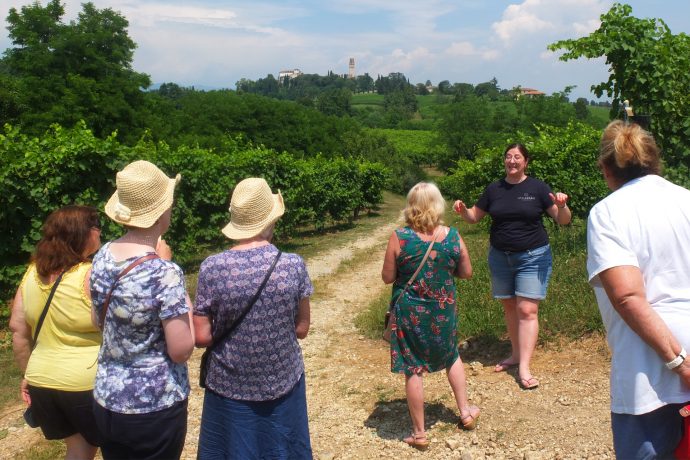 Are you missing Flavours guests and do you have a message for them?
Of course we miss our guests – sharing is such an important part of our world. Sharing our work, sharing our time and effort, but most of all sharing a good glass of wine round the table. These are the things we miss the most, but we're sure we'll be able to start doing all these things again. Our best bit of advice is to be patient, our vineyards have their own charm to be discovered no matter what the season will be.
How will you welcome Flavours guests?
With a great big smile which we hope won't be hidden by a mask, and with a beautiful glass of Prosecco. Salute!