With over 400 holidays running every year, Flavours works with many trusted partner in our destinations and they are what we call our 'extended Flavours family and include villa owners, drivers, local restaurants and local vineyards to name a few. We have been reaching out to our trusted partners on a regular basis and keeping in touch and sharing stories of life during this period. For most of our partners, the Flavours season from March to October is their livelihood and they have been encouraged and thankful for the positive messages and support from Flavours and their guests.
This blog is the first of our lock-down diaries from those trusted partners where they share stories, plans and hopes for the future.
Interview with Flavours Driver in Sicily – Giovanni Floridia
Giovanni is famous amongst our guests thanks to his impeccable style and welcoming smile. He's been working with Flavours for over 6 years as our driver in Sicily. He loves working with the Flavours guests and showing them the delights of Sicily and is a true 'Amici'. He has kindly shared with us life in Sicily during this period and how he has adapted his business to ensure the safety and comfort of his guests.
What is life like during lock-down for you and your drivers?
Sicily has had very few cases in comparison to the north of Italy since we closed all our borders very early. We have been continuing our chauffeur service but obviously we've been taking extra care and had to adapt our work practices.
How has your work changed during the lock-down period?
Normally my vehicle is able to take up to 8 passengers however at present I only take 4 passengers maximum to make sure they have enough distance between them. I have also adjusted my vehicle and added a Perspex screen for further protection so that we do not make contact with people and to respect the necessary social distancing precautions. As you can see I am wearing my mask and gloves and do miss shaking hands and welcoming my guests but their safety is paramount to me.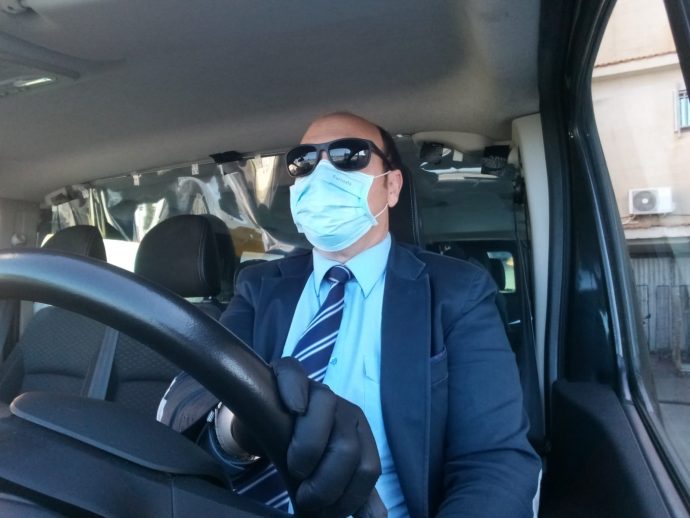 Any top tips to survive the lock-down to share with us all?
My advice for everyone is to remain calm and respect the rules to protect everyone. We need to work together to protect each other – staying home saves lives.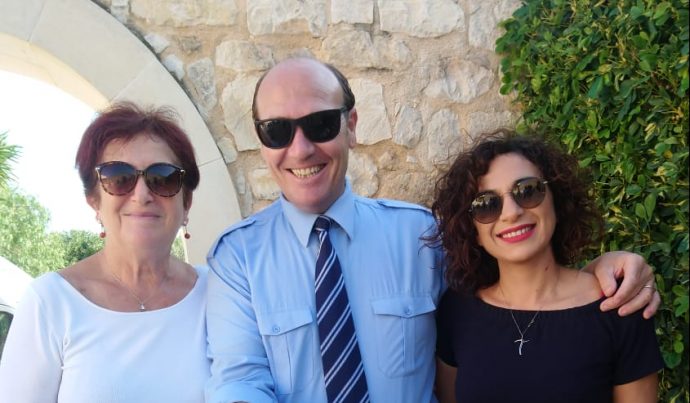 What will be the first thing you do once lock-down is over?
I am just looking forward to everything going back to normal! I can't wait to live my day to day life, hopefully as soon as possible, and to go back to meeting all the wonderful visitors coming to Sicily.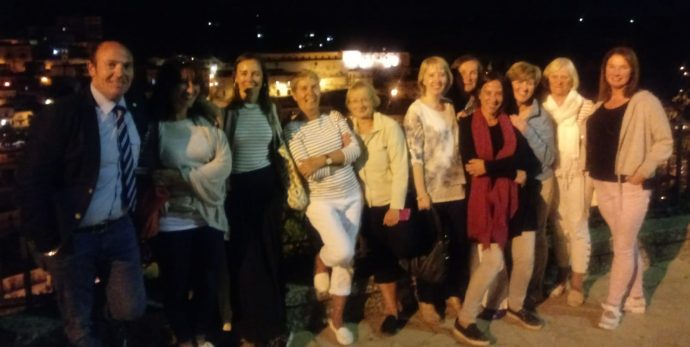 Can you share a favourite memory with our groups?
The one memory that stays with me from all of my Flavours groups is just how much I love seeing their sheer happiness in the delights that Sicily has to offer. I am missing the Flavours guests terribly because each group helps me to discover something new and I can see on their faces that I help them to have a great experience in Sicily.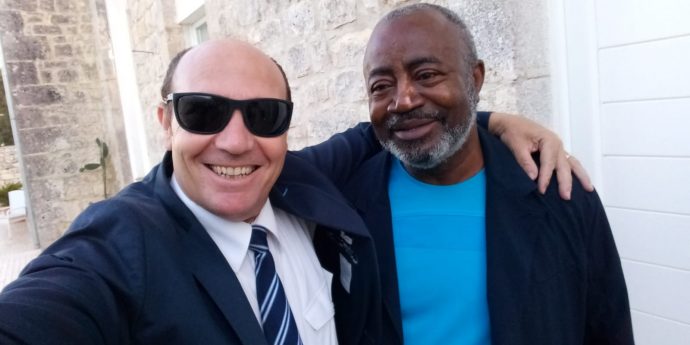 How are you going to welcome Flavours guests back?
I will greet the Flavours guests with professionalism, kindness and a never-ending smile not to mention my sense of 'style'.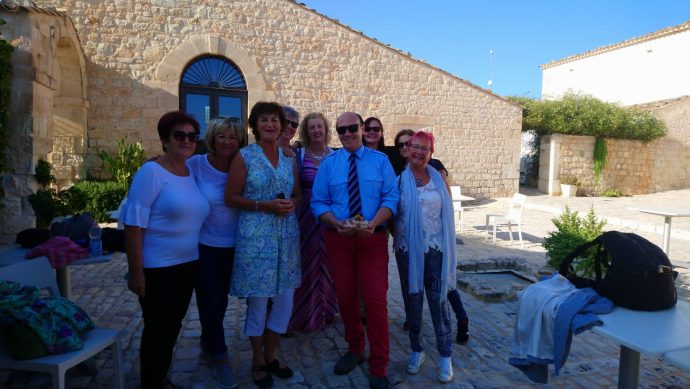 Giovanni sends you all his best wishes and is looking forward to welcoming all our guests very soon in Sicily.