With over 400 holidays running every year, Flavours works with many trusted partner in our destinations and they are what we call our 'extended Flavours family and include villa owners, drivers, local restaurants and local vineyards to name a few. We have been reaching out to our trusted partners on a regular basis and keeping in touch and sharing stories of life during this period. For most of our partners, the Flavours season from March to October is their livelihood and they have been encouraged and thankful for the positive messages and support from Flavours and their guests.
This blog is the fifth of our lock-down diaries from those trusted partners where they share stories, plans and hopes for the future.
Interview with Noemi Parra Martin, our host from Granada, Andalusia.
Our guests love the splendour and delights of Andalusia, and the lovely Noemi is always on hand to share the culture of her hometown Granada. Noemi can often be found teaching our guests Flamenco, a real passion for her and not to mention ensuring their glasses are always filled with 'Cava'. In this interview, Noemi shares what life has been like in Andalusia during this period and gives us a glimpse into life after lock-down.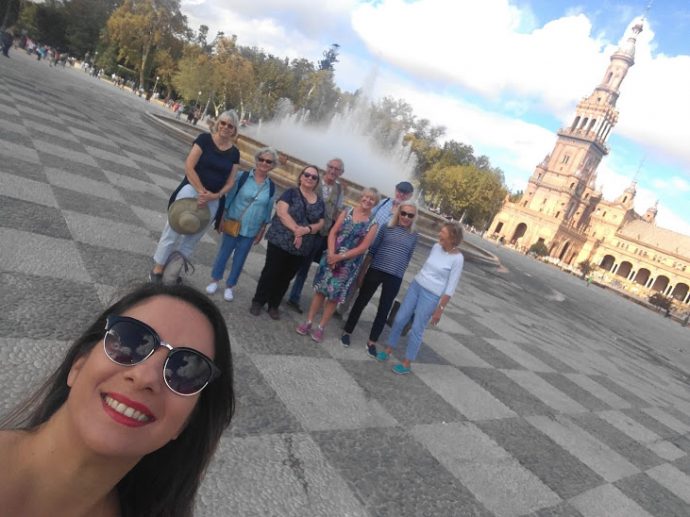 What has life been like during lock-down for you?
When lock-down began, I was living alone, so I took the opportunity to study, study and study! Studying tourism and of course English! Then I returned to my parents' house and enjoyed spending time with my family, and of course enjoyed the sun, the pool and barbecues with them.
What is life like now as you are coming out of lock-down?
At first, I was scared because some of my family members are classed as high risk, and I did not want to put them in danger. Still, after a few days, I started to feel more secure and confident because I can see that people of Granada are responsible and the spread of the virus is not spreading, on the contrary, the numbers are going down more and more. So I am now delighted and excited because little by little, we are returning to our "normal" lives.
How do you keep in touch with everyone?
Fortunately, we have WhatsApp, video calls, and phone calls to keep in touch with everyone.
Any top tips for surviving the lock-down to share with us all?
I think that from everything in life, you should focus on the positive elements. This situation has mainly given us time to dedicate to what we love the most; time with the family, cooking, reading, video calling all those whom you have not been able to spend time with and above all enjoying yourself.
What is going to be the first thing you do once lock-down is over?
We are in Andalusia, so everyone is looking forward to enjoying the Spanish tradition of tapas in a terrace and chat!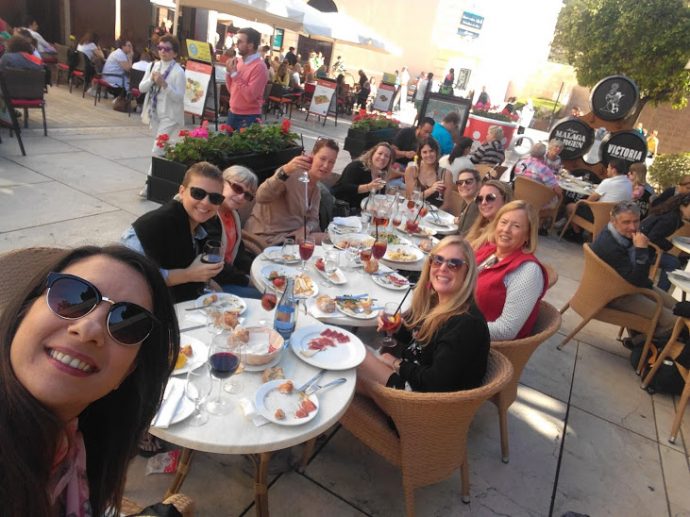 Can you share a favourite memory with our groups?
During lock-down, I have thought many times that now I would be at the villa or today would be the first day to meet my group at the airport, or today we would be dancing Flamenco, making paella or enjoying the beach. I have so many good memories that I couldn't choose one. However what I can say is that I am very much looking forward to going back, seeing our guests and enjoying a fantastic week, in which I often forget that I am working and feel like I am at home with my family.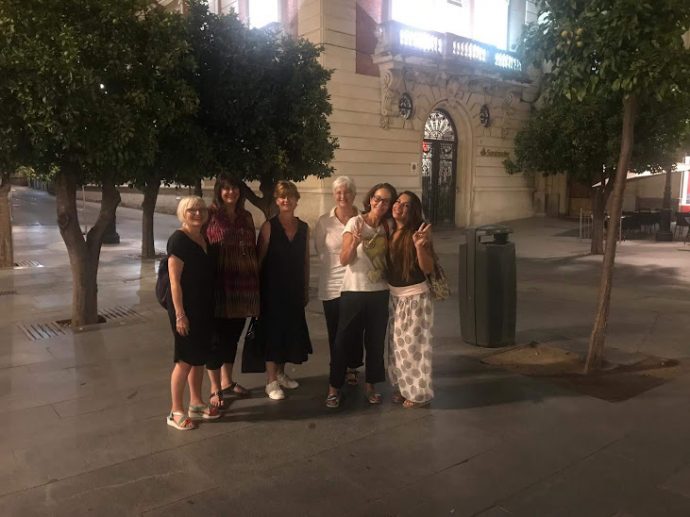 Are you missing Flavours guests and do you have any message for them?
Of course, I miss our guests, our teachers and our chefs. I miss all of you. And I want to tell our guests that I am here waiting for you, hoping to see you soon to enjoy the best week ever where I will take good care of you and as always, try to make you smile and make your holiday unforgettable.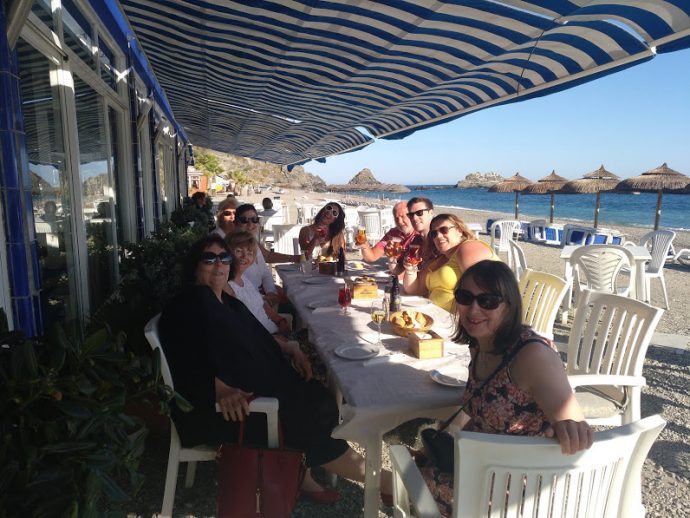 How are you going to welcome Flavours guests back?
With a big smile! And I'm thinking of some surprises too, but you have to come to Andalusia to discover them.