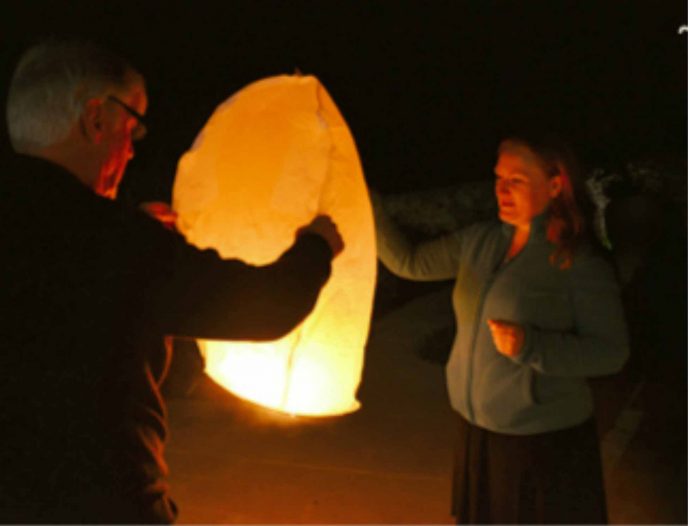 Today, we talk to our lovely guests Hilary and Katie who joined us on our New Year holiday to Tuscany last year. We asked them to share their experience with us to give you insights into what to expect when you come to celebrate the end of the year with us. This interview will be great to read for those who are still a bit unsure about travelling to Italy by themselves. So, read on to see what Hilary and Katie have to say about their New Year celebrations with Flavours!
What is your favourite memory of New Year in Italy?
Hilary: The beautiful view from the villa with the mists over the hills in the morning.
Katie: One of my favourite memories was sitting altogether as a group drinking wine in the beautiful villa and our host Simonetta and Alessio telling us about the traditional New Year traditions in Tuscany. My other favourite memory was exploring Florence for the first time – it's such a beautiful city, and an absolutely unforgettable moment.
What made you decide to spend New Year in Italy?
Hilary: A taste of La Dolce Vita – what a great way to start 2014!
Katie: I'd been to Italy with Flavours before and knew how special they make your time there. I thought it was the best way we could spend our New Year, with great food, great company and in a fantastic place.
What was your favourite dish from the cooking holiday?
Hilary: It's hard to choose, but probably the slow cooked spare ribs – delicious.
Katie: We made Ravioli while we were there and, while it was probably one of the simpler dishes, it is so much fun to make and tasted amazing.
How would you sum up your holiday in one sentence?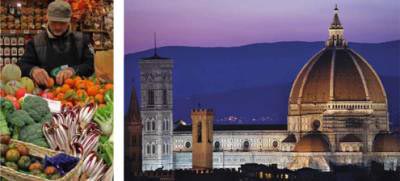 Hilary: A real special experience with the nicest people and highly recommended!
Rachel: An unforgettable way to see the real Italy, enjoy incredible food and make great friends.
Thank you Hilary and Kaite for taking the time to talk about your New Year's celebrations in Italy. Want to go on a holiday to Italy to welcome 2014 in authentic Italian style? Don't wait any longer! Have a taste of La Dolce Vita yourself and check our New Year holidays in Tuscany, Sicily and Venice. If you need any further information or would like to ask us a question – don't hesitate and get in touch with us.