With our new Italian hamper selection launched, we decided to look into what makes olive oil so great – so read on to find out our top ten facts about olive oil!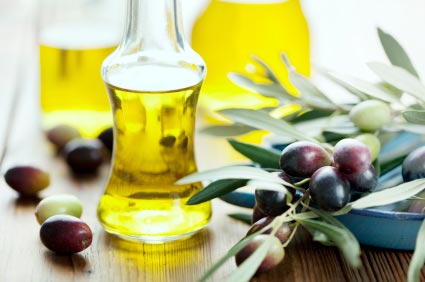 1. Olive oil's history
The history of olive oil goes back thousands of years and in its time it has been used in a variety of ways and for many different reasons. In Greek mythology, Zeus decided that Goddess Athena was victorious in a competition with Poseidon over who would become protector of the city of Attica; Zeus's reasoning was that it was she who had bestowed upon mankind the most useful plant of all: the olive tree. As a result the ancient Greeks used olive oil in their many of their religious rituals. Homer, the immortal Greek poet, called olive oil liquid gold and in the Greek Laws of Solon, during the 6th to 7th century BC, the cutting down of olive trees was punishable by death. Serious stuff!
2. Olive oil gives you hair worthy of Cleopatra 
An appreciation of olive oil for health and beauty purposes goes back thousands of years. The Ancient Egyptians would use it as a hair conditioning treatment and many people swear by this today. Warm a little oil in the microwave and apply it to the hair and scalp. Leave it to work its magic for 20 minutes and then shampoo it out. It can also be used as an eye-makeup remover or a cuticle conditioner!

3. It is good for you

Olive oil is the main source of dietary fat in the Mediterranean diet, which is associated with a low death rate from cardiovascular diseases compared to other parts of the world. While there are many other components of the diet that are undoubtedly beneficial (e.g. the whole grains, fish and vegetables) scientists agree that it would not be as good for you without the olive oil.
4. It can fix a broken heart
Poor cardiac health is a growing problem in many countries around the world; however, recently a scientific study published by the University of Illinois actually suggested olive oil could repair failing hearts. The study tested failing rat hearts and scientists found that when a fat found within olive oil called "Oleate" was pumped into the failing hearts the condition improved instantly. However when animal fat was used the diseased hearts worsened and more toxic fat was produced.

5. It is a home remedy resource
Knowledge of olive oil's benefit as a natural medicine goes back to Roman times where they would slather it on their bodies after bathing to moisturise their skin. Today, olive oil is used as a trusted eczema remedy, and is also used to help remove excess ear-wax.

6. It is delicious
Perhaps we are biased but we think the best olive oil comes from Italy – and we think the Italians might agree as they consume about 15 and 13 litres-per-person-per year of it! In Tuscany, olive oil is one of the essential components of their diet with their prized peppery taste of Tuscan olive oil celebrated simply on Tuscan (saltless) bread.
7. It is handy
Olive oil can be used as a great lubricant to silence squeaky door hinges or even to free stuck zippers on jackets that won't budge, a little olive oil could help ease it back on track!
8. It is the elixir of youth
The antioxidants found in olive oil help to prevent cell degeneration in skin, and thus preventing premature aging. It has also been suggested that the squalene present in this oil helps in increasing the elasticity of the skin and therefore helps prevent skin from sagging. So, to reduce wrinkles and to get a youthful glow, look no further than olive oil!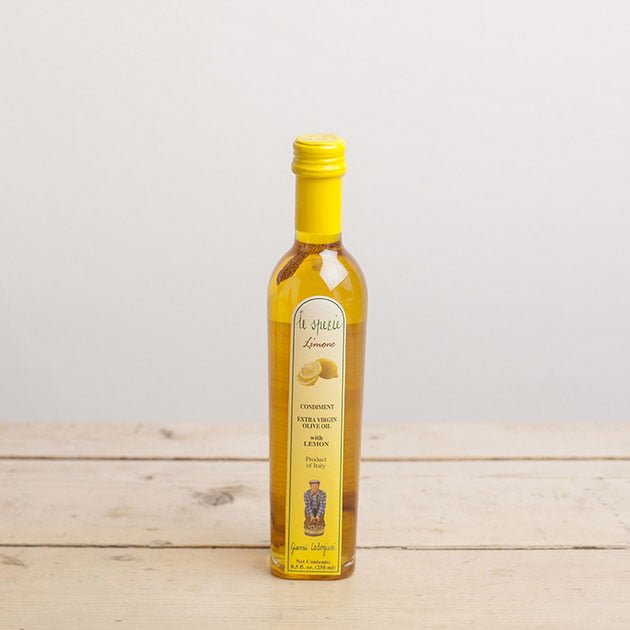 9. May help weight-loss
Olive oil is a healthy fat and some research suggests that by replacing other types of fats with monounsaturated fat, especially olive oil, can help people lose a moderate amount of weight without having to exercise or limit calorie intake. So, just imagine what switching to olive oil, as well cutting out snacks and exercising, could do for your weight-loss efforts!
10. It is another reason to go to Italy
For those looking for some last autumn sun, Tuscany's autumn is possibly it's most beautiful season and so is a great destination. The olive harvests produce the freshest, tastiest olive oil and so it is a wonderful opportunity to sample some of Tuscany's fantastic produce.
And not surprisingly, our cooking holiday to Tuscany is amongst the most popular destination for any foodie, cook-enthusiast and Italian food lovers.