The mediterranean is a goldmine for history and culture, and Sicily is no different as it offers a rich and diverse mixture of art collected over the centuries, influenced by different visiting civilisations.
We have put together a small guide into the island's best art scenes to find the most innovative and contemporary art around.
Here are our top 5 art galleries in Sicily.
Located in Syracuse, Galleria Quadrifoglio was opened in 1974. Today, it is home to a diverse collection of works from around Italy, and also features regular exhibits in addition to the permanent fixtures. Via Anacreonte, 13, 96100 Siracusa, Italy, +39 0931 64443
Dating back to the 13th century, Museo Nazionale di Palazzo Bellomo is an interdisciplinary art museum housing both painted and sculpted works. The diverse collection of medieval and modern works make this a must-see gallery. Lovers of Michelangelo and Caravaggio will be especially impressed as there are a number of works created by their followers housed here. Via Giuseppe Maria Capodieci, 16, 96100 Siracusa, Italy +39 0931 69511
Galleria Lo Magno
Galleria Lo Magno was founded by now artistic director Giuseppe Lo Magno, and opened doors to the public in 2003. Despite being a relatively new gallery, it has already managed to accrue an impressive collection of international works. There is a particular emphasis on displaying the work of young artists, the viewing of which can prove both inspirational and insightful. Via Risorgimento, 91, 97015 Modica Ragusa, Italy +39 0932 763165
If you plan to visit Modica, a trip to Dir'Arte comes highly recommended. Located in the historic city centre, here you'll find works from local Sicilian artists as well as from around Italy. The gallery was founded by Angelo Marino and features a number of permanent collections as well as exhibitions in the main gallery. Piero Zuccaro, Franco Sarnaro and Piero Guccione are just a few of the painters that have works displayed in Dir'Arte. Vico Napolitano n. 20 – 97015 Modica (RG) 
Francesco Pantaleone Arte Contemporanea (FPAC)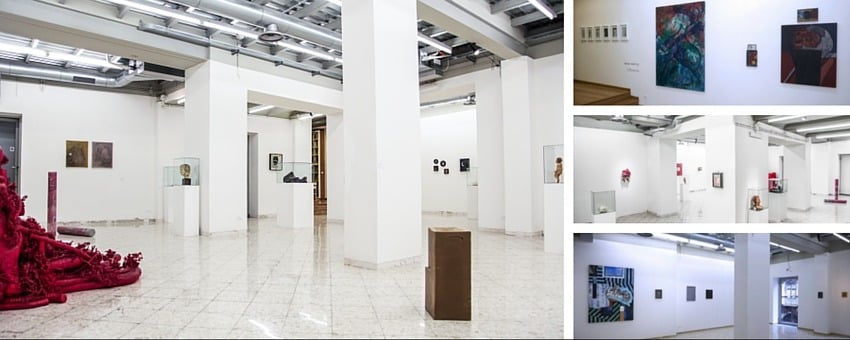 If you're a fan of contemporary art, a visit to the Francesco Pantaleone Arte Contemporanea in Palermo is an absolute must. The gallery was founded in 2003 and has since become a home to modern and contemporary works from both Sicily and artists worldwide. You can enjoy paintings, photography and sculpture in the many unique exhibits, which in the past have included works from Flavio Favelli, Andrea Di Marco and Michelangelo Pistoletto. Francesco Pantaleone Arte Contemporanea, Via Vittorio Emanuele 303, Palermo, Italy, +39 091 33 24 82
Use our guide and be inspired by the art whilst enjoying the breathtaking scenery that the island has to offer. If you want to feel similar inspiration and surround yourself with beautiful sceneries, a week-long painting holiday in Italy sounds like the perfect solution.
—
Header image credit: ctj71081