Planning a holiday soon? Here's the 5 Top Travel Tips from Flavours Director Lorne Blyth:
Pack less
Some people pack everything but the kitchen sink. Not me! I lay out everything I'm planning on taking and then ask myself two key questions: 'Do I really need this? Will I really wear it?' This usually helps me cut my packing down by half. I always reassure myself that if I'm missing anything then it's a great excuse for some shopping at the destination.
Clear out my handbag
I always empty my handbag before I go away and only put back things I'm going to need on holiday. All the other bits and pieces I collect in my handbag, like leaflets, old receipts, supermarket loyalty card, and library card, get left at home. I also try not to take a huge handbag as there's too much temptation to fill it!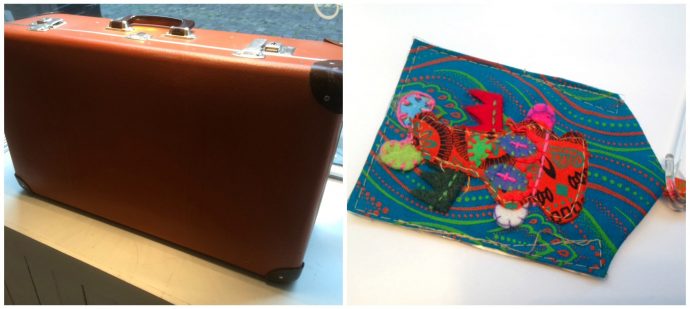 Photocopy my passport
I put a copy of my passport in my suitcase, just in case. I also put in a piece of paper with my name and address on it. A friend once told me that the labels had been ripped off her suitcase so it couldn't be identified, but luckily, she'd put her address inside the suitcase so was reunited with it. I also have a quirky luggage tag that helps me identify my plain navy-blue suitcase on the conveyor belt.
Take a sleep kit on the flight
If I'm on an early morning flight – and often the flights to Puglia are very early – I find an eye mask handy as it helps me catch an extra hour's sleep. A big scarf or pashmina is useful, too, to use like a blanket as flights can be chilly. A nurse once told me a tip to try to avoid catching colds or flu on flights, which is to put tea tree oil or Vaseline at the end of your nose! Well, it's worked so far.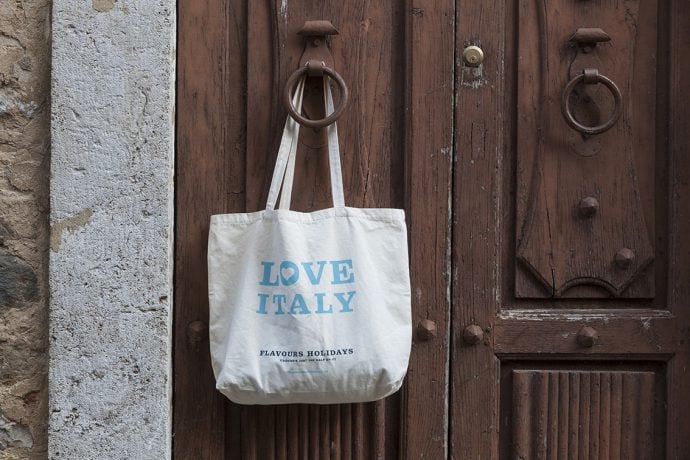 Flavours bag
Finally, I pack one of our folding Flavours bags in my handbag as I always end up buying a magazine or two for the flights in the departure lounge!