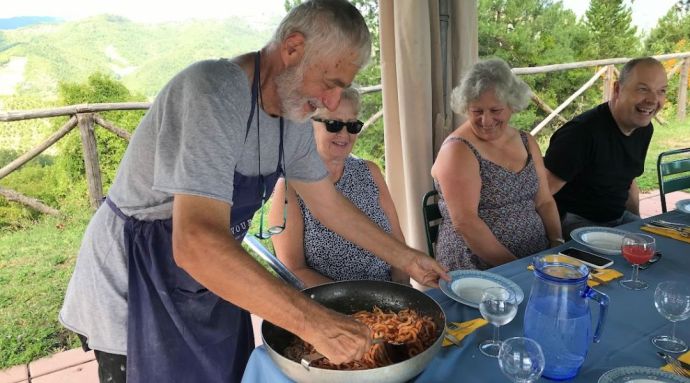 Would you like a cooking tip for Italy, or maybe 7? This week we explore the 7 unheard of cooking tips of Italian cuisine or the most common mistakes people make when they cook Italian food. Cooking is one of the biggest aspects within Italian culture. You may be surprised by the common mistakes us Brits make when we try to implement our own Italian dishes. Our Italian cooking holidays teach you how to cook the most authentic Italian dish. Read on to find out what you've been doing wrong this whole time…
Your first cooking tip: Don't over boil pasta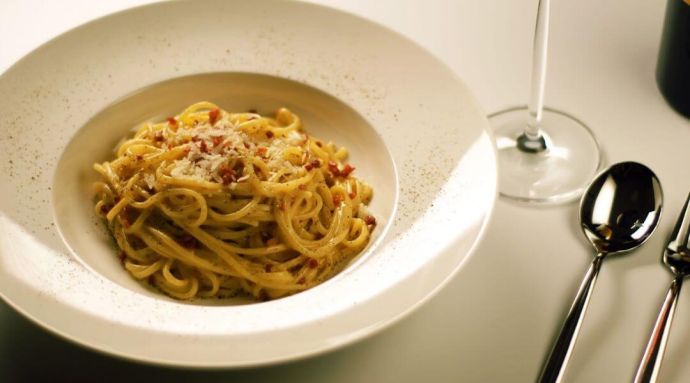 Take your pasta out while it's still al dente (the pasta should be firm when you bite into it) and place it into your pasta sauce to finish the cooking process. Continue to cook the pasta in the sauce until it reaches the consistency that you like – you can add some water if the sauce becomes too thick.
Don't throw out stale bread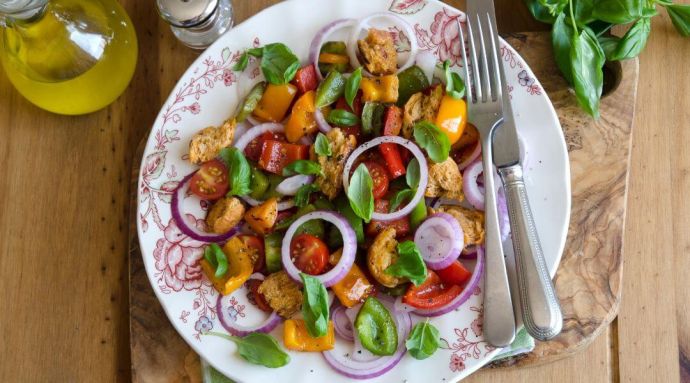 Italians use stale bread in Panzanella salad, a healthy and super quick salad originating from Tuscany. This salad is very popular in summer and includes stale bread, onions, tomatoes, cucumbers, sometimes basil and is dressed with olive oil and vinegar. Have a go at making the salad yourself:
1. Soak some stale bread in water, squeeze it and crumble it into a mixing bowl.
2. Add some chopped tomato, cucumber, basil, salt , pepper and extra virgin olive oil.
Drinking a cappuccino after a meal is a sin in Italy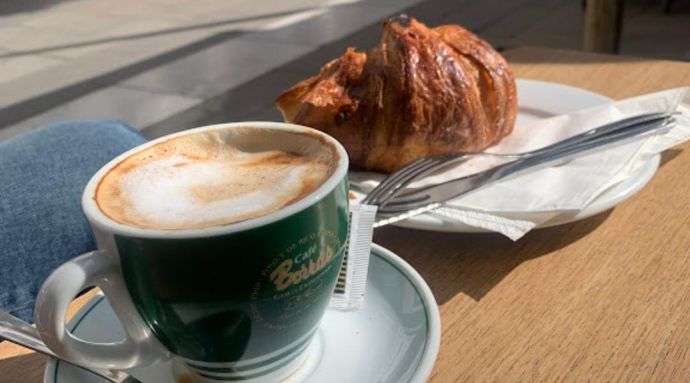 Italians drink cappuccino only before 10:30 in the morning, never after that or in the afternoon! Italians consider hot drinks to be too heavy for the afternoon or after a meal. Generally, the Italians shot an espresso in the morning to wake them up as it's too hot to be drinking hot beverages in the summer.
Salad dressings, ketchup or cream in a pasta dish
Here's another Italian cooking tip for you… In Italy, condiments like ketchup and mustard are used for fries or on burgers. You will never see these being an alternative to a pasta sauce in Italy. The Italians still love using condiments for snacks but you will never see these being used in pasta, rice, egg's or any other dish that ketchup may seem appealing on.
A quick cooking tip if you think about garlic bread in Italy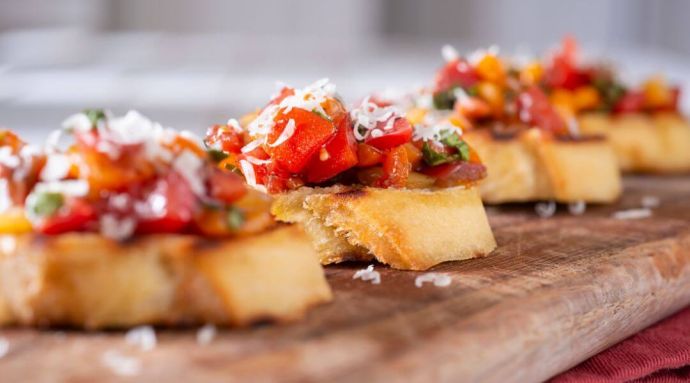 For the Italians, it's sacrilege to put butter on your bread before a meal. They will always use extra virgin olive oil instead. Believe it or not, garlic bread as we know it in the UK is actually not a traditional Italian accompaniment to a meal – the locals eat bruschetta (toasted bread) rubbed just with garlic and drizzled with a dash of olive oil instead of the garlic bread we all know and love.
Using pesto as bread dip is unheard of in Italy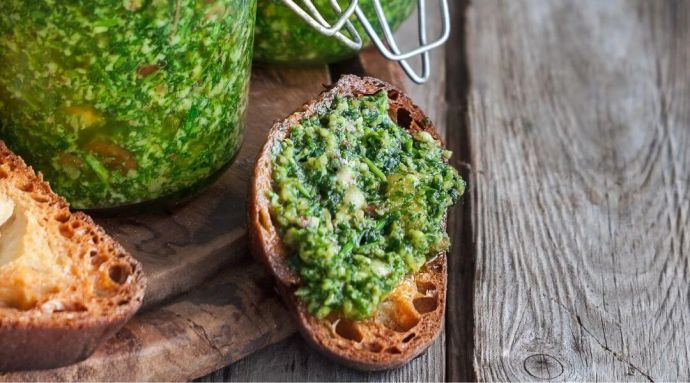 It is probably the world's most popular sauce, but here's a cooking tip for you, Italians don't use pesto as we would in the UK or America, as they never serve pesto to dip their bread! They will only serve it with pasta dishes. Italians do make a fine pesto pasta dish.
Italians will only use fresh ingredients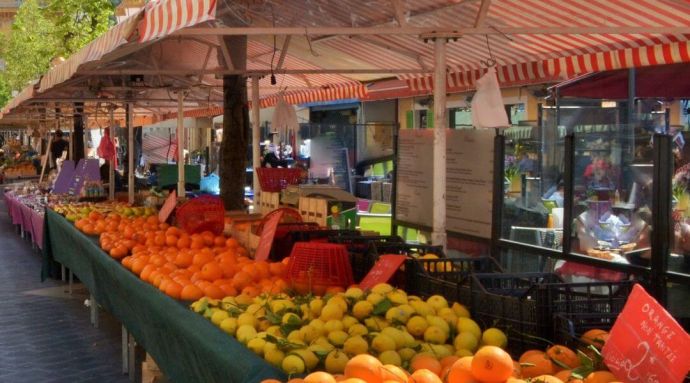 We saved the most important Italian cooking tip for the end. As you know, fresh ingredients are key to Italian food. They love to visit local food markets and source out any food they can get their hands on. This is why Italian dishes always seem so much tastier than dishes we get back home in the UK. If you ever join us on a cooking holiday in Italy, I would personally not mention anything about freezing food to the chef.
What cooking tip is news to you?
Now that you know the 7 unheard of cooking tips of Italian cuisine, you are aware what not to do. The worst thing to do in Italy is offend the Italians! Would you like to learn how to cook from our Italian chefs? They will put you right with your cooking.
Flavours Holidays have cooking holidays to many regions across Italy. Get in touch with us today to find out more! We would love to set you up on a new adventure.