It's beginning to look a lot like….
Christmas, a time for celebrating with loved ones, spreading the Christmas joy, gift giving and indulging in festive delights. A truly spectacular time of year, that is celebrated globally. But, I think we could admit that often the stress of the Christmas preparation can overshadow the joy that is supposed to fulfil your holiday. Which is why we think that a short Christmas getaway is the ideal holiday. So you can take the time to wind down this winter and appreciate the joys that Christmas brings.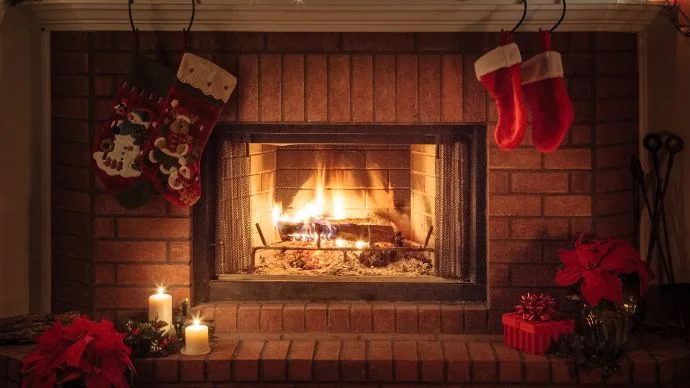 It's the most beautiful time of the year
Most of us will agree that winter is truly the most scenic time of year. The streets covered in sheets of white, decked in twinkling lights are nothing short of picturesque. Even at night the towns are so lively, with Christmas joy that radiates from one person to another. A holiday surrounded by such warm, joyful faces, guarantees you an enjoyable Christmas break. A festive getaway really does give you that time to appreciate the beauty that Christmas brings to us, in a place that is completely new. Even during the evenings, after a day of sightseeing, return back to your quaint holiday house, and unwind in front of a roaring fire while you enjoy a mug of mulled wine. After all, a holiday brings out the most relaxed settings. Being away from home, for a short break, gets your mind into the holiday season.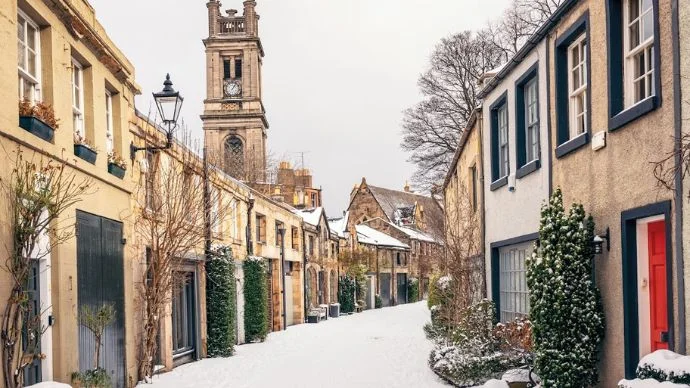 Bring home a piece of you holiday
Christmas is a season for giving. Give yourself a holiday to remember, an unforgettable experience. Give yourself time to relax and appreciate the time you have before getting back into the Christmas rush. But also, don't come home empty handed. Bring home small mementos of your trip away during your short holiday, in the form of a Christmas gift. Wander the Christmas markets, visit the local stalls, and decide which presents will be best received by family members. There's no better gift than bringing home souvenirs that hold fond memories of your trip, that you can share with your loved ones. Perfect for a Christmas stocking.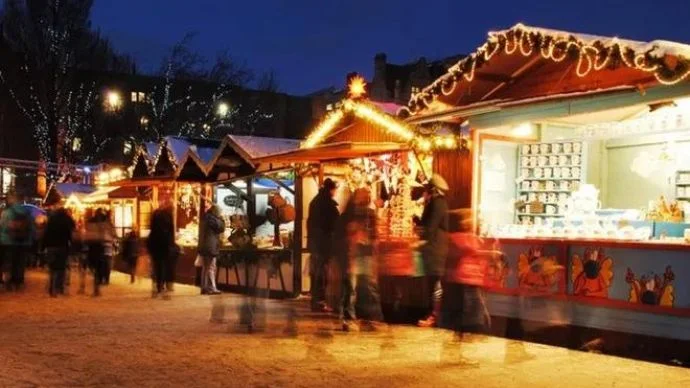 A new taste of Christmas
Cooking plays a crucial role in most of our global celebrations across the world, and Christmas is no exception. A huge part of the festive season is indulging in Christmas delights, and on a Christmas getaway you should take full advantage of the new flavours of Christmas. Instead of having the responsibility to host for your guests, take the time to enjoy local, traditional food. Of course Christmas is not a celebration without a festive drink in hand, so a trip to a local distillery should definitely be on your bucket list. Lind and Lime offer a tour to discover how they make their gin, the stories behind their gin, while enjoying a few cocktails in the process. Our guests have thoroughly enjoyed their visit to Lind and Lime for a gin tour. If you're visiting Edinburgh, we highly recommend a visit to this local gin distillery.
Get into the Christmas spirit
No country celebrates Christmas the same two ways. A holiday abroad gives you the opportunity to try celebrate Christmas with new traditions. During this season you won't be stuck for traditions to partake in – no doubt this will get you into the Christmas spirit. Who knows, you might bring home a new festive tradition to celebrate with friends and family when you return home. While away on your Christmas getaway, take the time to watch annual festive shows: from a Christmas ballet show, a Christmas pantomime, to even a Christmas light show. Something you might not get the chance to see back at home.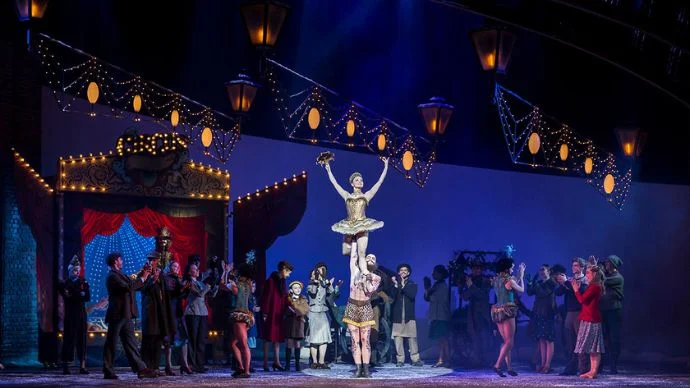 Have yourself a merry little Christmas
Christmas truly does give you that feeling of warmth and joy. A short getaway will give you the time to wind down and relax this winter, and make your Christmas a little less hectic. Something everyone should experience this holiday! There's no doubt, you'll be returning home to loved ones feeling merry.