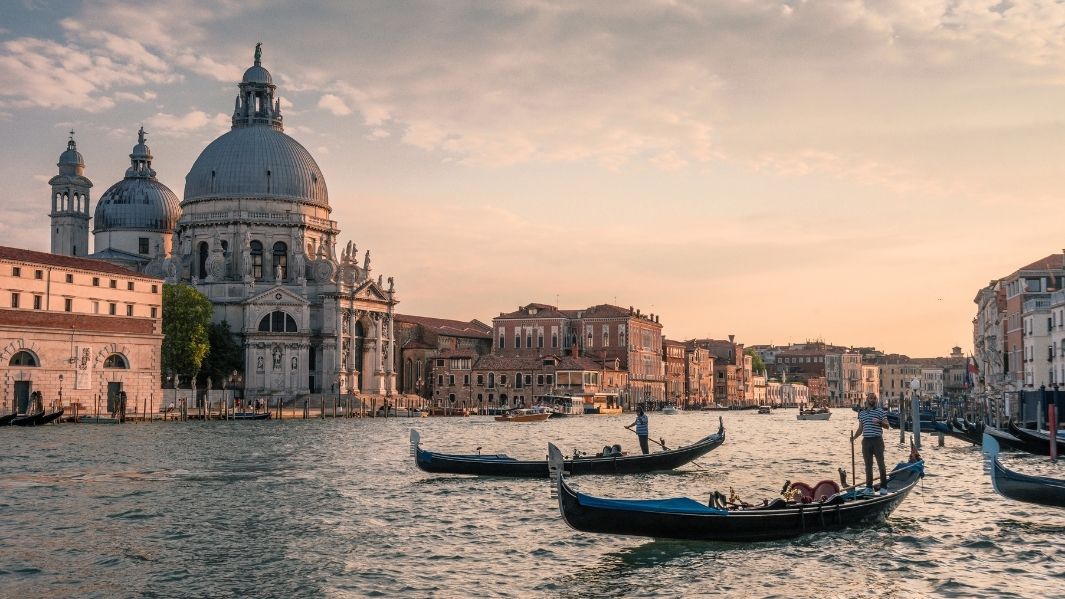 Ciaran, our sales manager, has been sharing his top 5 unforgettable memories from his Venice holiday with us. He loved his time in the 'City of Canals', read on to find out about Ciaran's favourite things to do on a trip to Venice.
Rialto Market – A Foodie Paradise
If you're an early riser, well you will need to be, make sure you take in the Rialto Market. For the freshest daily produce in Venice here you will find the catch of the day, local produce from the surrounding countryside and a bunch of hilariously eccentric sellers charming you in for a taste and a purchase you couldn't even see yourself making.
Check out our itinerary for holidays in Venice
Piazza San Marco – the meeting place of Venice
If you haven't been on a trip to Venice before, speak to someone who has and they will all tell you the same thing…don't be afraid to get lost because you will. It is the best thing about Venice because it uncovers a world of new experiences and surprises; however, Piazza San Marco is the only pin in the map you need or place to meet before you set off again down the next narrow street. This vast square hosts some of the most beautifully detailed buildings such as the Doge's palace and you could be easily forgiven for spending hours here alone watching the world go by or filling your camera sim card with pictures!
Click here to find out about Venice holidays
T Fondaco dei Tedeschi – The Best View in Venice
If you want the best views of Venice then make sure you get to the T Fondaco dei Tedeschi. However before you stop and think, I've not come all the way to Venice to waste time in a shopping centre, carry on up floor by floor until you find the rooftop terrace which is open to the public. Here you will see the truly stunning views of the Grand canal and how it meanders through this majestic city. This is definitely something to put on your bucket list if you take a trip to Venice.
Cicchetti and a drink with friends
Set aside a few hours to treat yourself with a true venetian tradition. Bacari and Cicchetti bars are dotted throughout Venice and host a delicious range of small bites such as crostinis topped with meat or vegetables, polpette or grilled polenta topped with salt cod. You'll find it hard to make it too far from one until the mouth watering window displays just draw you in for more. Do not resist as many of these have their own specialities that you just don't want to miss.
Find out our top tips of eating like a local Italian 
An Aperol Spritz with friend on a trip to Venice
This refreshing drink is easy to spot in the hands of many as you work your way through the streets of Venice. I admit I enjoyed many of these during my time in Venice beside the canal watching the Gondolieri go by and with each I found my pronunciation get better and better "due spritz di Aperol con prosecco per favore"
Experience a trip to Venice yourself
Firstly, many thanks to Ciaran for sharing his tips with us. It sounds like a truly wonderful location and would you like to travel to Venice and see these attractions?
Our solo holidays will take you along on day trips similar to this blog so you can experience Venice in a way that Ciaran has. Get in touch to talk to Ciaran if you're considering a trip to Venice…
Let us know in the comment below which point you loved reading about in this blog post.