I am lucky enough to be able to say that I have travelled to Italy multiple times, and visited many of their beautiful cities. I absolutely love everything about Italy – the history, the scenery, the food! It's definitely safe to say I can see my Italian travels continuing for a long time yet!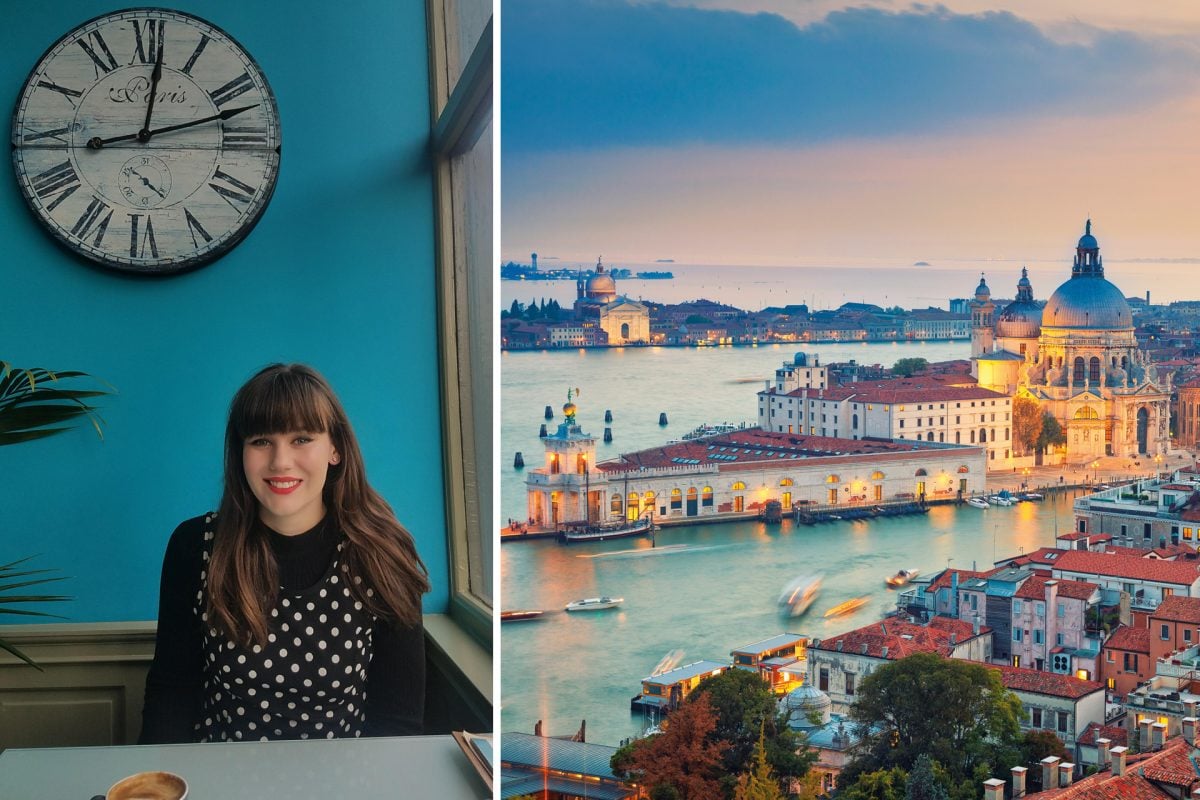 Most recently, I returned to Venice with Flavours on a Cooking holiday. Combining my love for travel and cooking this trip was a pretty good tick off the bucket list!
I must admit though, I wasn't quite sure what to expect – I've never stayed in a villa, and I've not taken a cooking class since home economics when I was 13. And high school cooking class isn't at quite the same standard as making your own handmade pasta – this is the stuff of dreams!
Meet and Greet at the Airport
After a comfortable morning flight from Liverpool, I landed in Venice and headed out into the arrivals hall – soon finding my Flavours driver and the rest of my lovely group. We had a short wait for the last few guests, which passed by quickly as we sat in a small cafe, sharing a bottle of wine. Once everyone had arrived, we headed out to our private car to take us to the villa.
I was stunned, arriving at the villa's private gates. Through the gates – which reminded me of an entrance to a palace more than anything else – along the tree-lined driveway was one of the most beautiful houses I have ever seen. And this is where we were going to spend the week!
Grand Welcome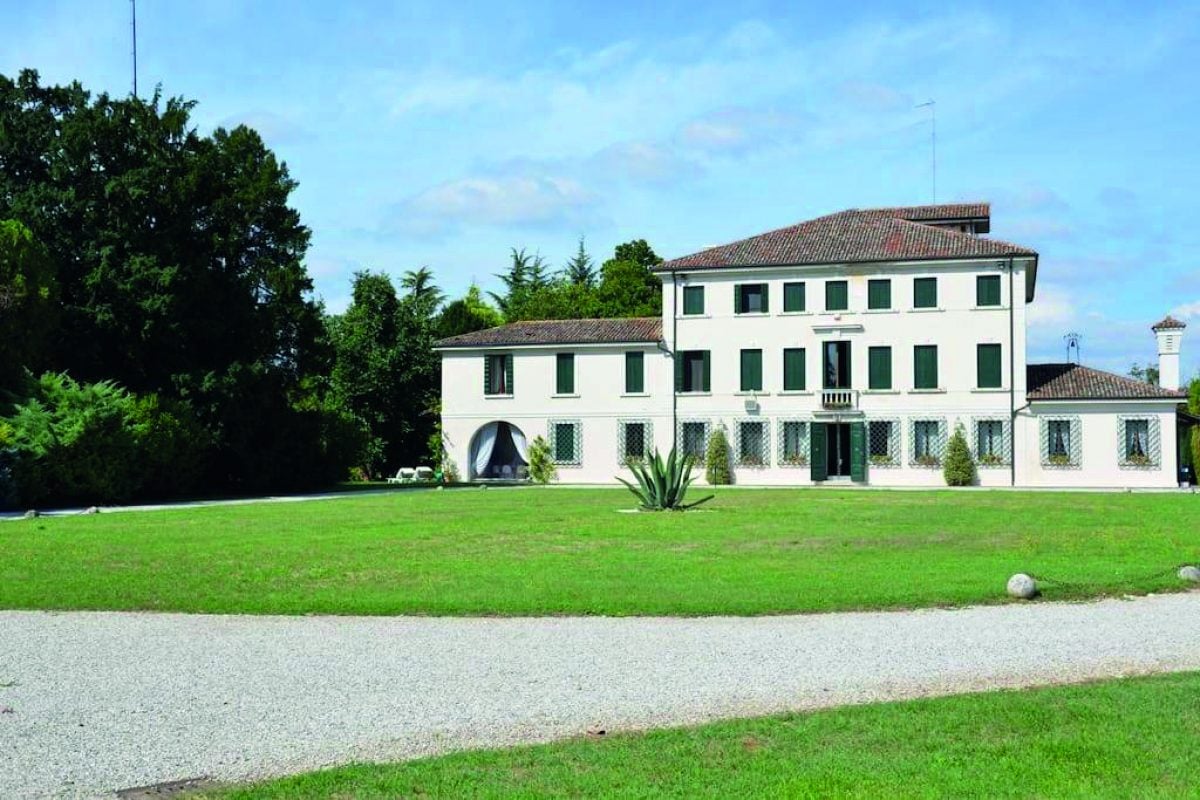 We were warmly welcomed by our hosts Damiano and Beatrice, as well as the villa owner and the chef, and shown into the large entrance hall where an absolute feast was set up for us for lunch. Of course, in true Flavours fashion, the prosecco was waiting for us as well! Almost immediately, the group got along like a house on fire, with everyone – the hosts, the villa owner, and the guests – enjoying a delicious lunch accompanied by a lovely conversation. Following this, we were all shown to our respective rooms and given time to relax and explore the villa.
Cooking Lessons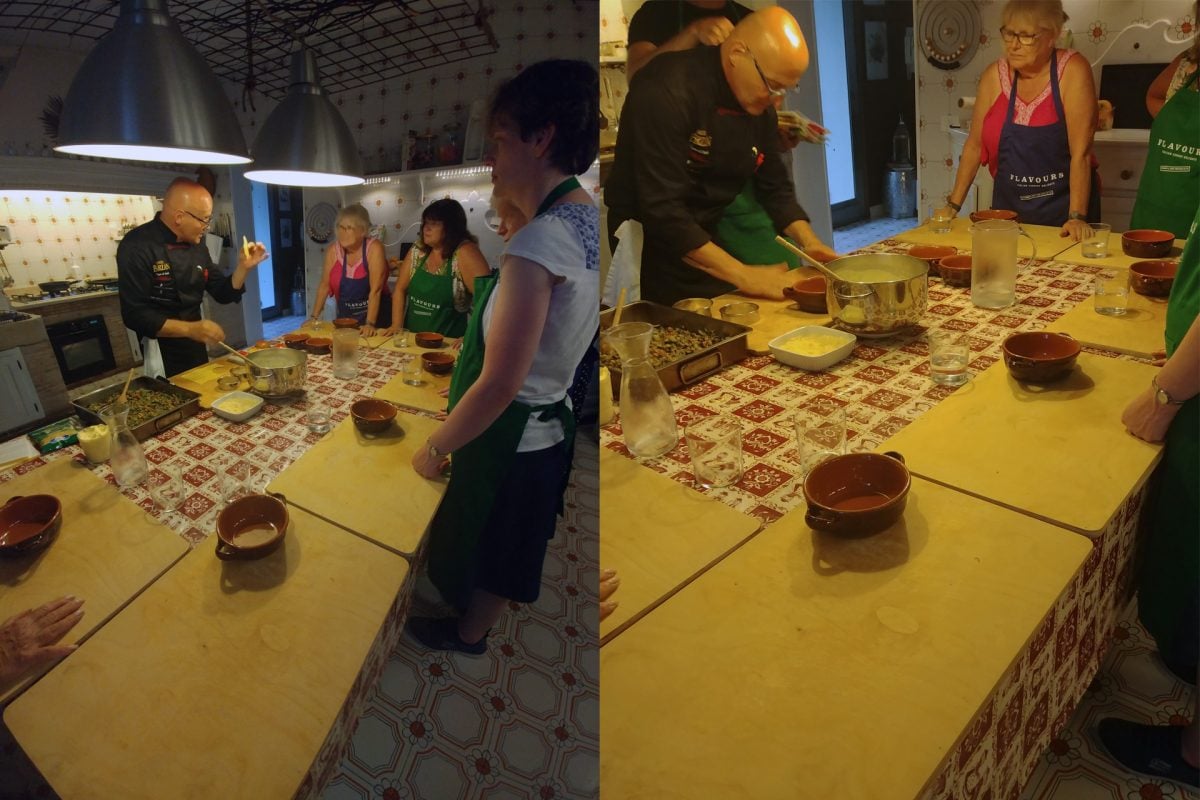 Now, onto the food – obviously the most important part! We had our first cooking lesson the next morning, and four more throughout the week. I wasn't sure what to expect – as I said, I've never done anything like this before – but it was fun, exciting and educational.
Making pasta from scratch is something I never thought I would do, but turns out, it's simple and so much more delicious this way! I do enjoy cooking, and I cook a lot at home, but I learnt a lot of new techniques (I gutted a sardine!) and tricks of the trade – for instance, rinse peeled onions in cold water before cutting to stop yourself from crying! I grew up cooking with my mum, so every new tip and trick I learnt was swiftly written home about – although she couldn't believe I gutted a sardine, as I am notoriously weak-stomached about these sorts of things!
The best part of the cooking lesson though was, obviously, the tasting aspect. We had our own creations for lunch most days and, I have to say, we were all brilliant chefs. Either that or it's just that Italian food is delicious no matter what! The dinners each night, prepared by our inimitable chef, Gianni, were heavenly and such a variety of excellent Italian dishes! I've honestly never eaten so well (and so much!) in my life!
Not only were we living like kings & queens in this beautiful villa, cooking and eating three-course meals, and enjoying the glorious Italian sunshine by the pool – we also went on some brilliant trips.
Visiting Venice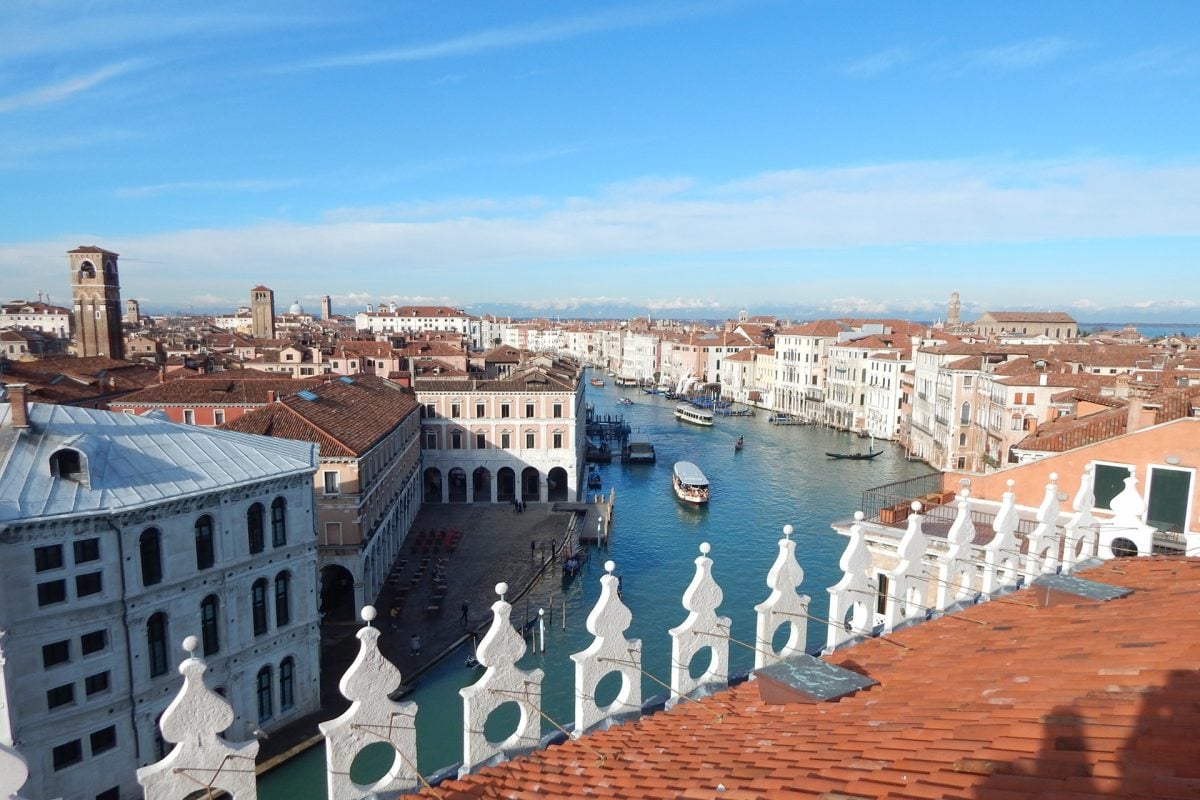 First, we visited Venice and were shown around by our hosts. We wandered along the canals in the sunshine to the Rialto Bridge. For lunch, we stopped at a typical bacaro in the heart of the city. After this we had free time, which we spent in Piazza San Marco, drinking wine at Caffe Florian, listening to the pianist, and watching the world go by – an absolute dream of a day.
Visiting Treviso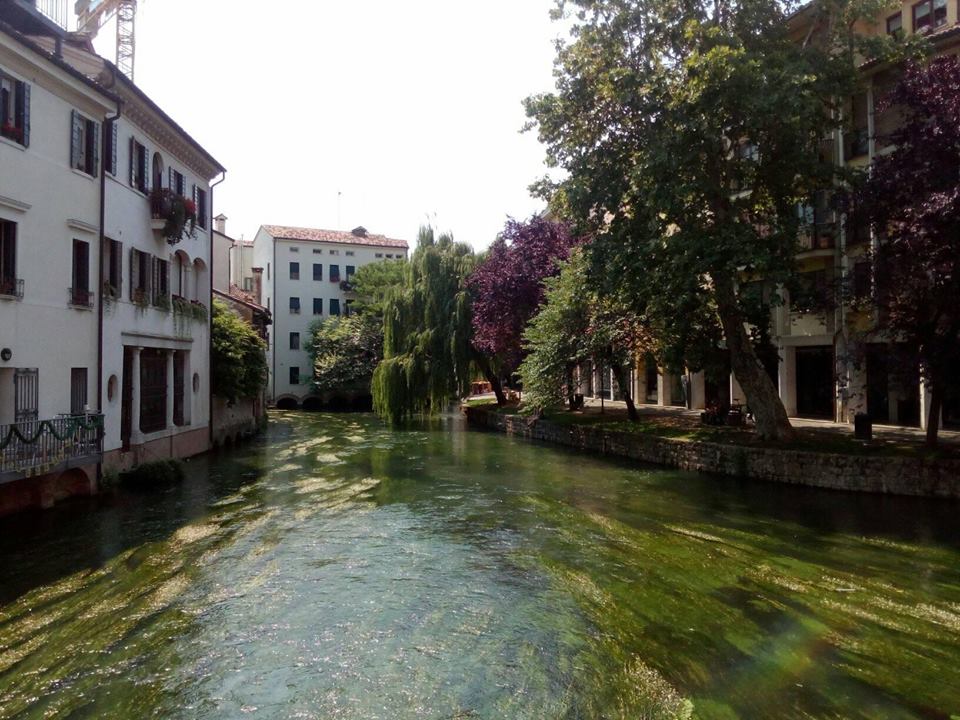 The next day, we visited Treviso, which is a charming town with many canals, and visited the fish market with our chef as part of our cooking lesson. The fishmonger showed us how to shell prawns and how to easily gut sardines – an essential part of our lunch this day!
Prosecco tasting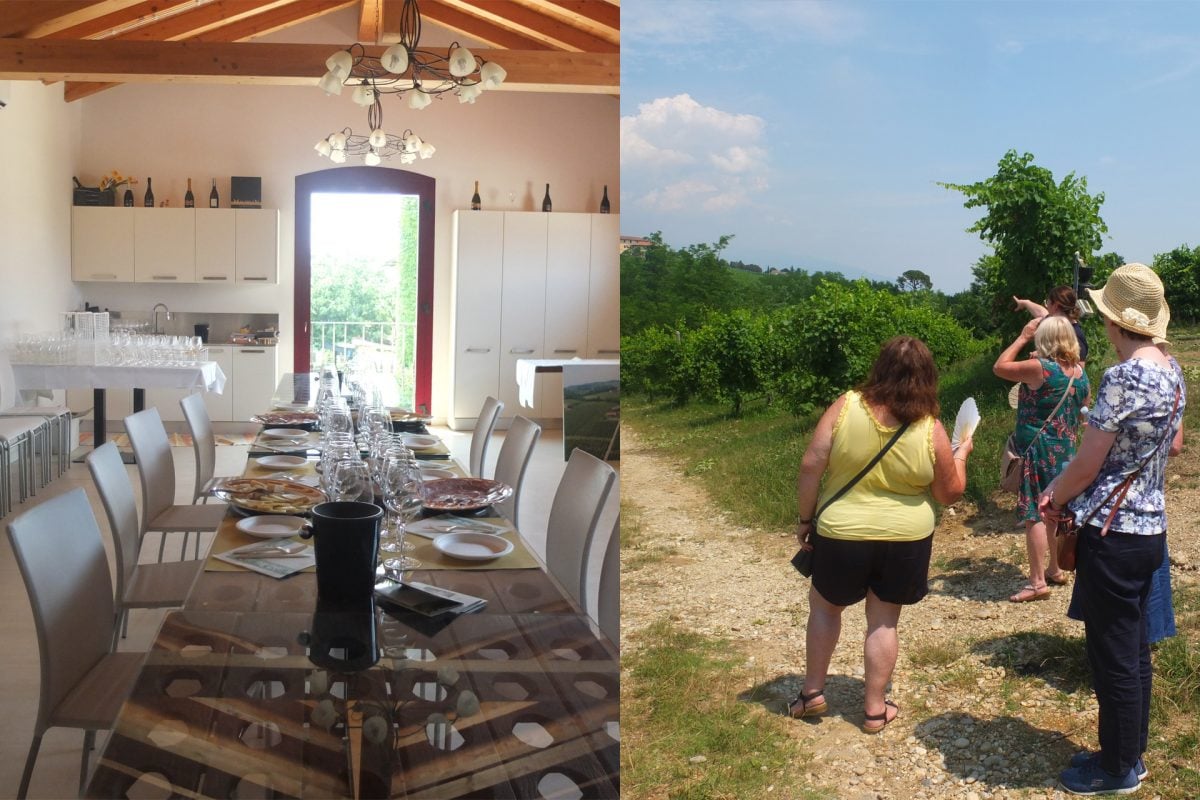 After exploring Treviso, we headed to a nearby vineyard for a Prosecco tasting and cicchetti. I don't have the most refined palate when it comes to wine as I'm not really a wine drinker, but this was definitely a not-to-be-missed experience. We were shown around the winery before having the chance to try six different Proseccos, ranging from brut to extra dry, and learnt about the process to create each one, as well as learning a bit about the terminology.
Visiting Conegliano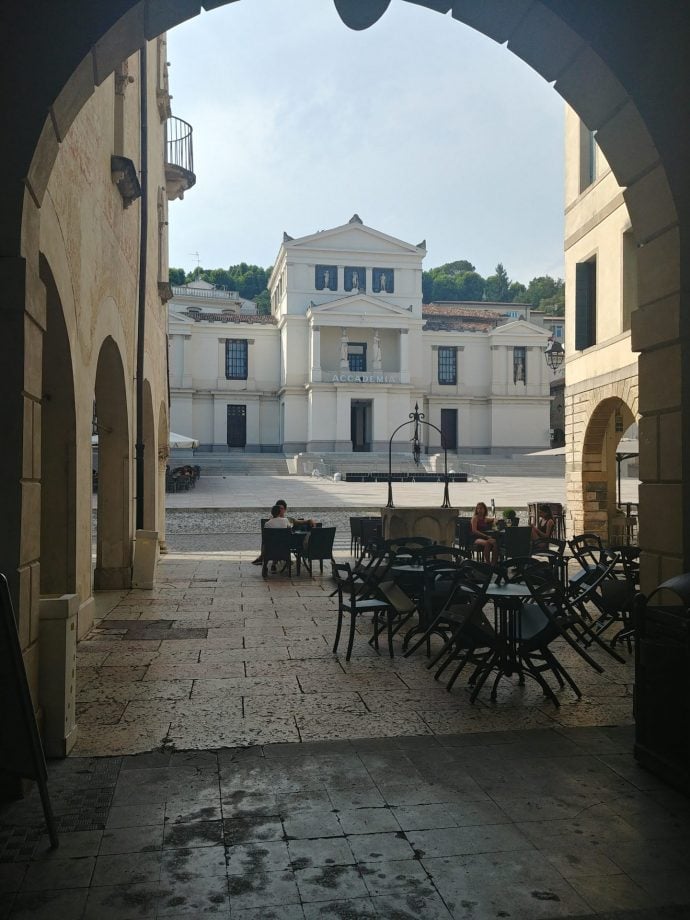 Our final day out was to Conegliano, where we had the chance to explore the city and have a spritz, before heading for dinner at a beautiful venue in the hills above the city.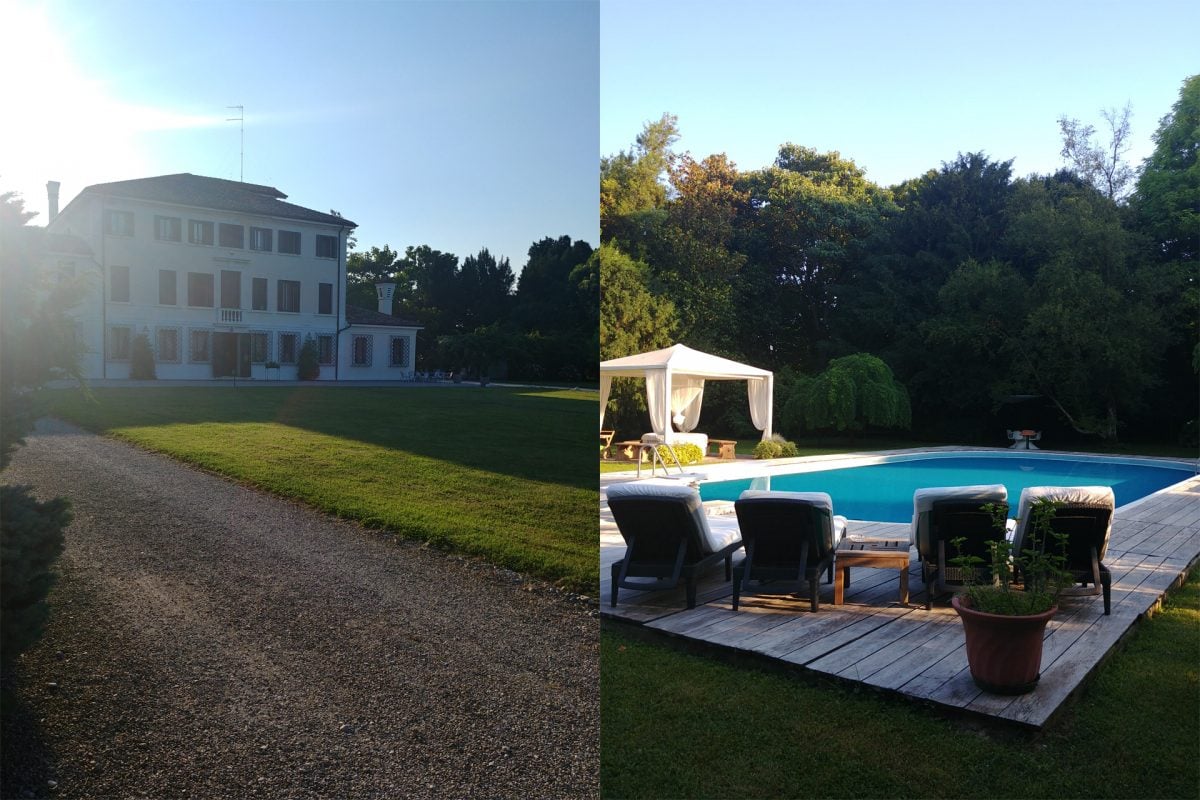 The week ended – far too quickly, as all holidays do – with a farewell dinner with the group. Delicious food, enjoyable conversations, beautiful scenery and plenty of time for lounging by the pool, in the sunshine, with a good book! If you plucked a holiday out of a dream, you wouldn't be far off a Cooking holiday in Venice with Flavours!
* Erin Prior works with Flavours Holidays as Customer Experience & Marketing Specialist