The Art of Travel Exhibition showcases some of the best artwork of our Amicis. Have a look at some of the art and photographs created on our painting holidays and photography holidays. If you wish to purchase any of the art below please contact the Flavours Office by email – events@flavoursholidays.com or by calling us on 0131 343 2500.
We are supporting Maggies. Maggie's is a charity providing free cancer support and information in centres across the UK and online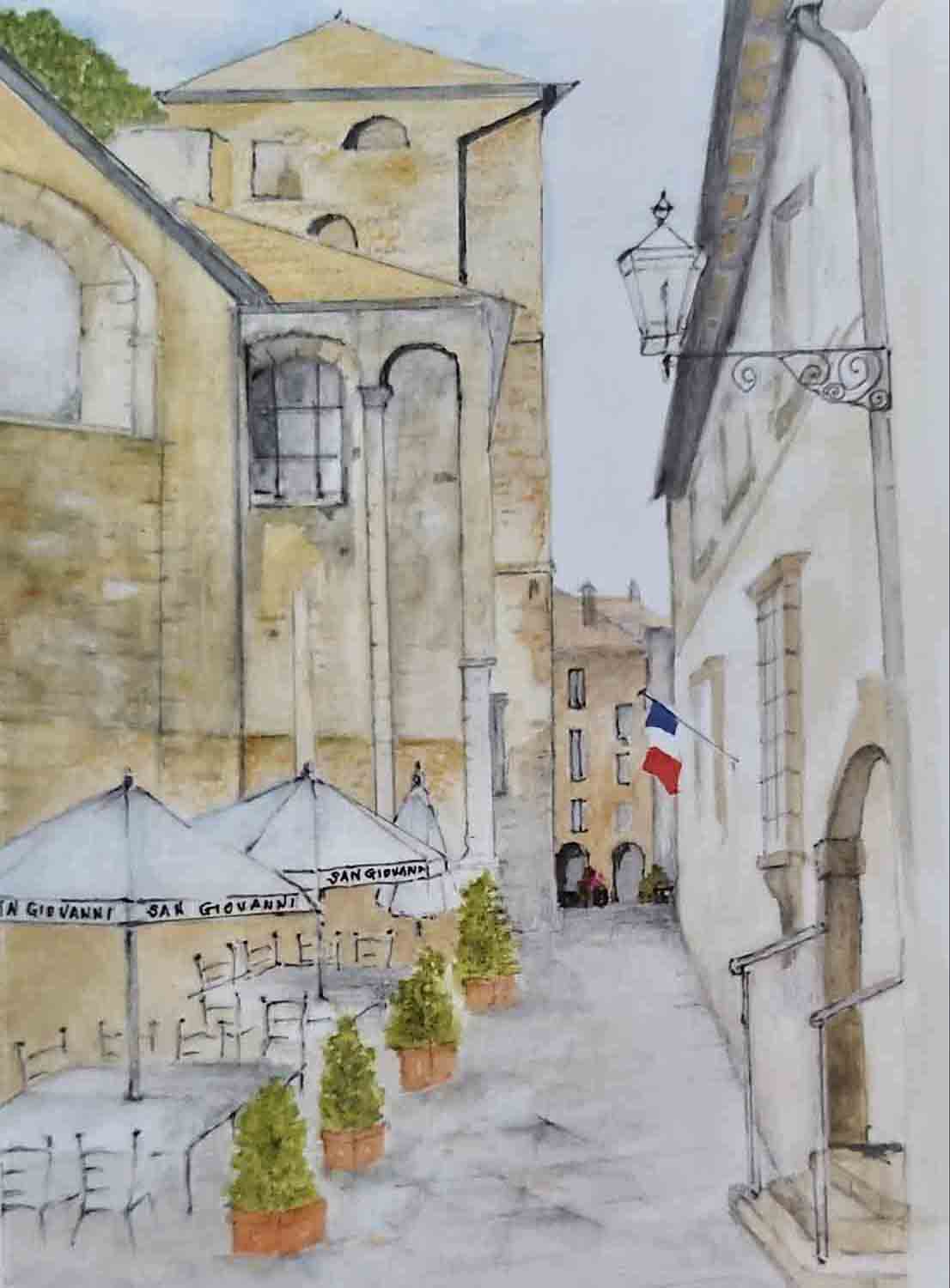 ---
Street scene – Volterra, Tuscany (£49)
"A quiet street off the main tourist route gave me the opportunity to photograph and sketch this scene. "An exercise in perspective" Everything was typical. The architecture, with mellow stone, the windows, the lamp… all except the flag? A mystery. The building was locked. I must return to solve the riddle."
ANN CHAPMAN
---
---
Welcoming feel of Tuscany – Italy (£69)
"I painted this on my first Flavours holiday in Tuscany in September 2019. After a visit to a charming, rustic local town we returned to our villa and I painted the scene in watercolour and pen. I wanted to capture a scene reminding me of the architecture and welcoming feel of Tuscany. I submitted it as it was a personal favourite of all the paintings I created on that holiday."
CAROLINE MCDERMOTT
---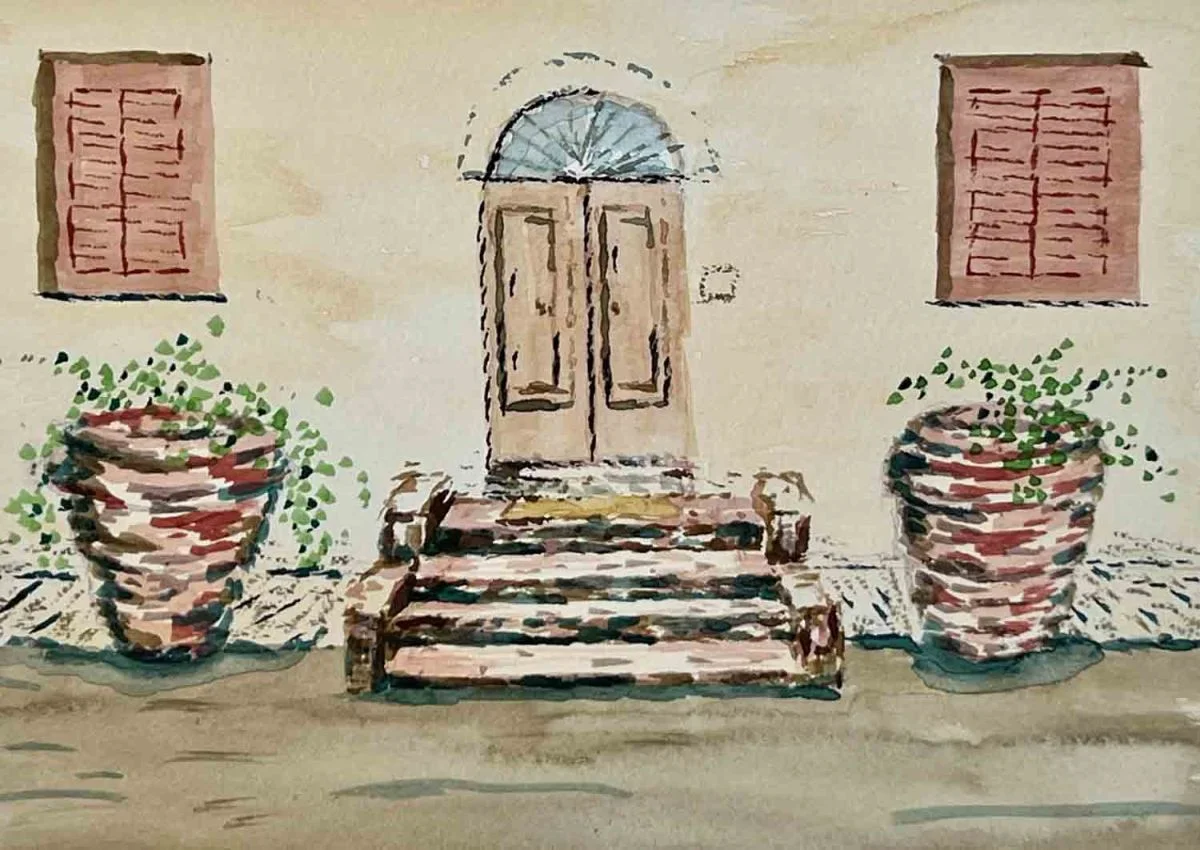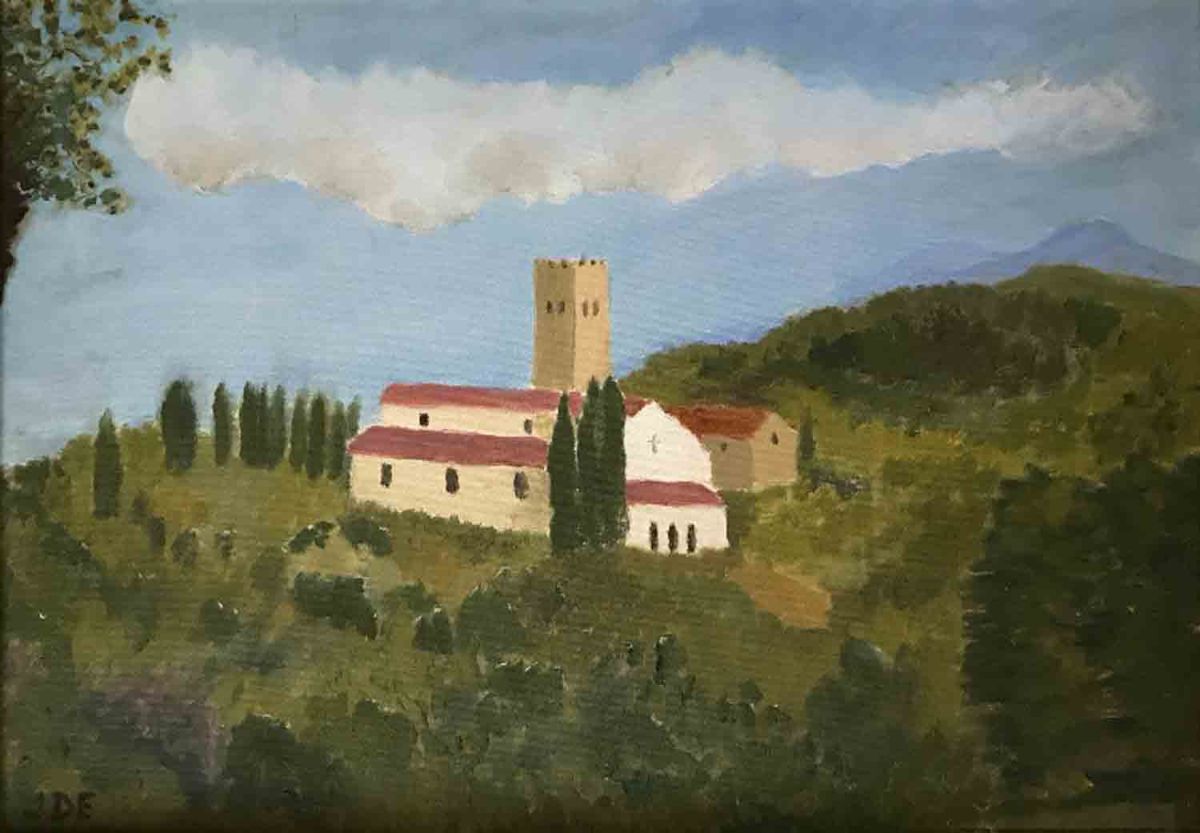 ---
A Tuscan View – Villa Toscana, Italy (£49)
Oil. A typical Tuscan view with a prominent church near Lucca, originally a watercolour plus sketches. Later an oil picture worked in Edinburgh.
JOHN ELLIS
---
---
Sienna, Italy (£49)
Materials used: Background wash, dry brush in watercolour & pen.
Inspiration: The Architectural Structure and shadows in the doorway. 
LINDA PATERSON 
---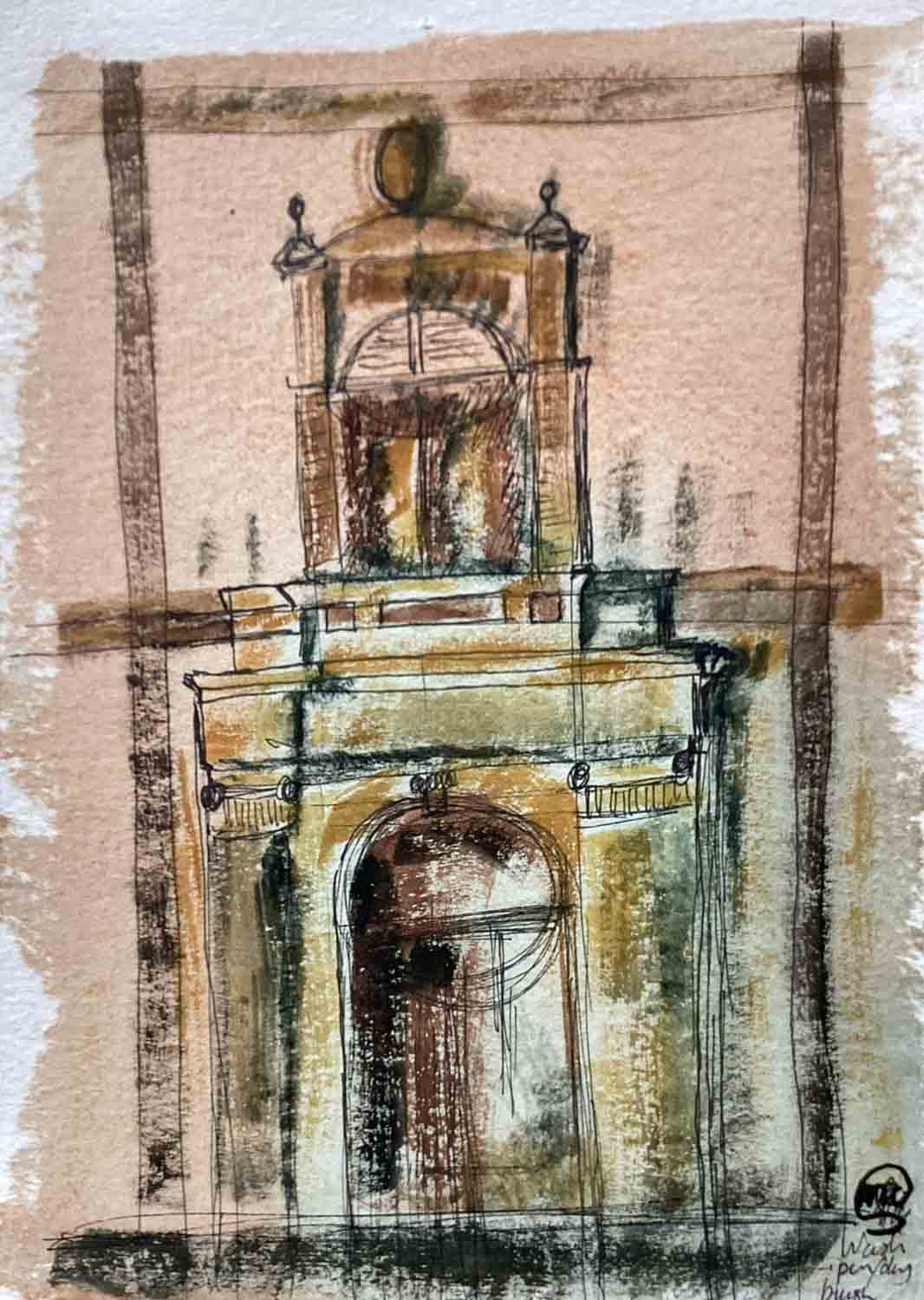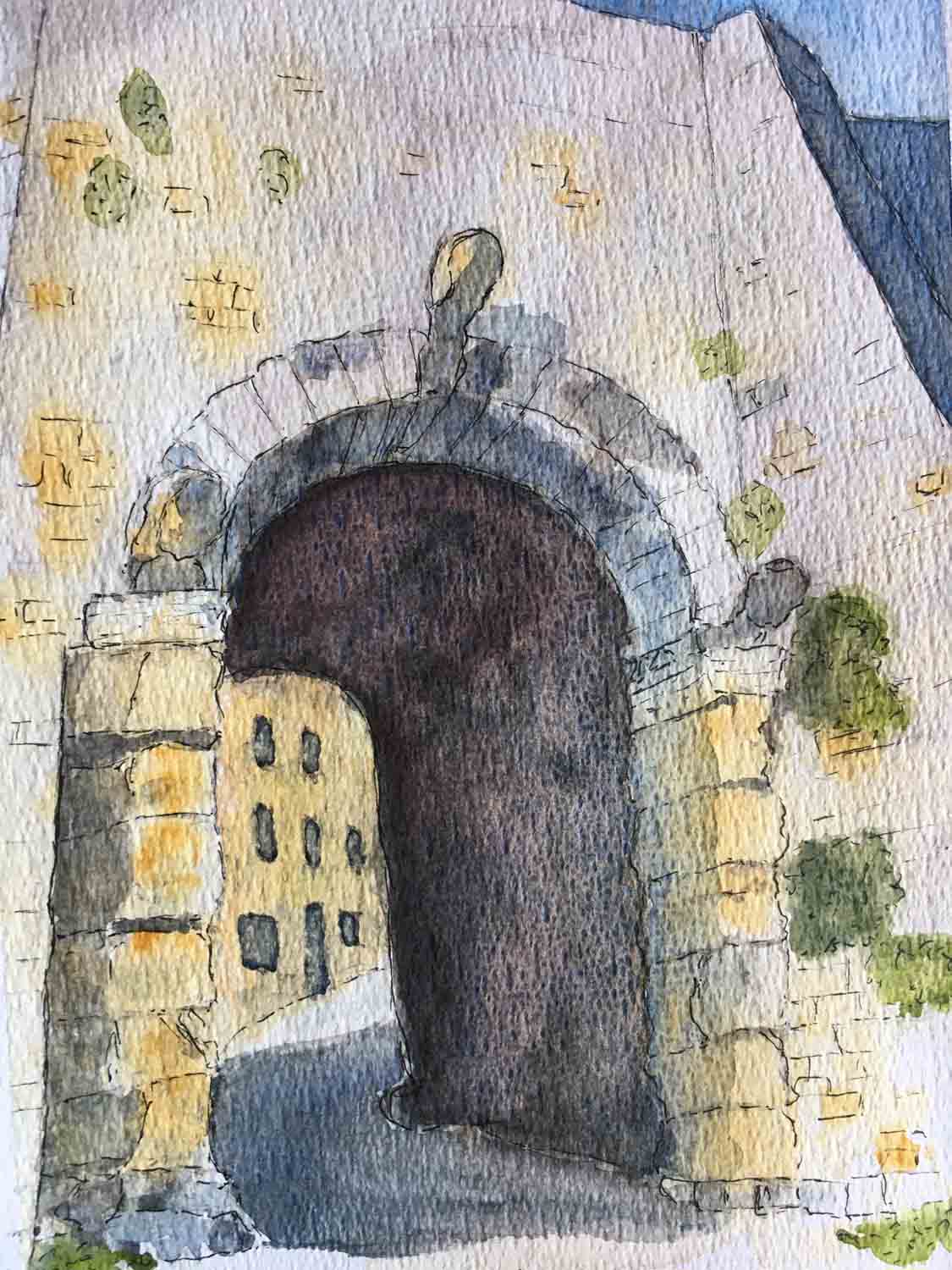 ---
Volterra, Tuscany (£49)
"I like the different types of brick in the archway and how the arch and the path curving away invite the viewer to wander into the town. This is a watercolour with a fine line pen."
MAGGIE ROUXEL
---
---
Sicily holiday – October 2022 (£69)
"I was inspired by the tall towers and intrigued by the lack of windows and the shapes of the windows. This is a watercolour with fine line pen."
MAGGIE ROUXEL
---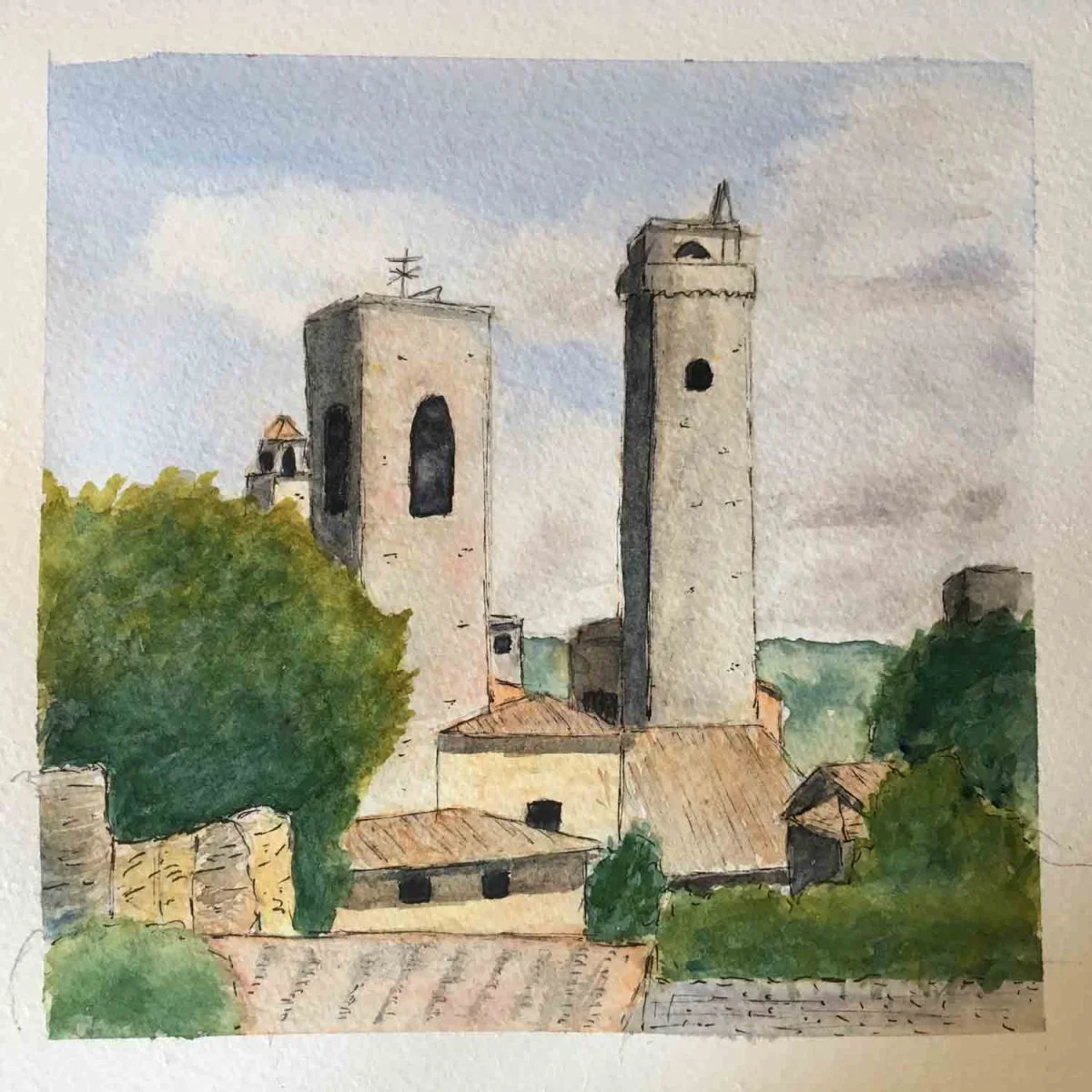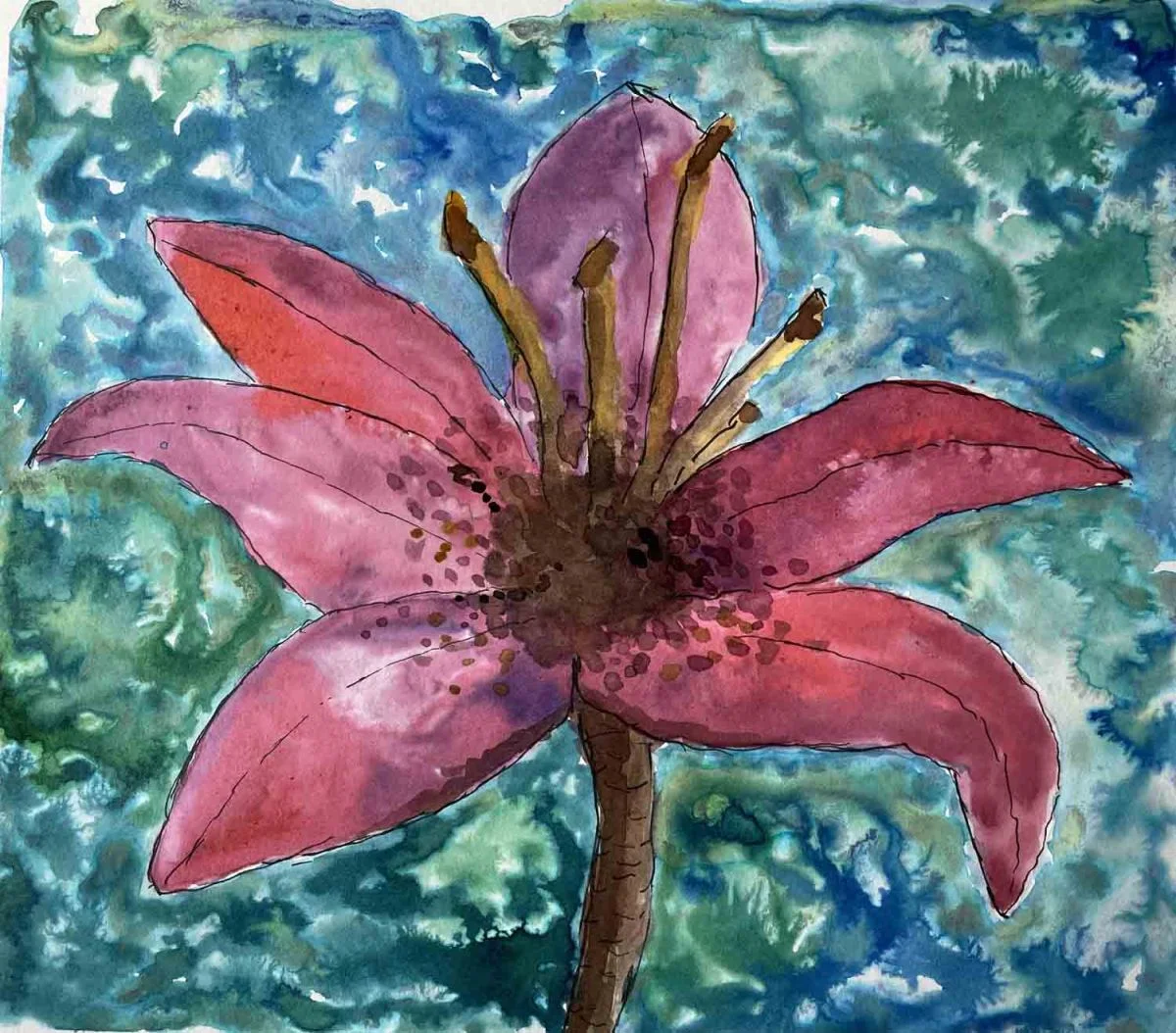 ---
A Lily (£49)
"This was painted with ink, water, and salt during a course with Jaclyn entitled 'Exploring Ink with Animals and Flowers'. "
MATTHEW TOPLIS
---
Praying Hands (£49)
"A pencil drawing created during a course with Sophie entitled 'Figure Drawing'. The online courses and holidays are great and seem to cater well to all abilities, a brilliant way to grow and develop skills in a friendly and encouraging way. Thank you Flavours! No hesitation in recommending you!"
MATTHEW TOPLIS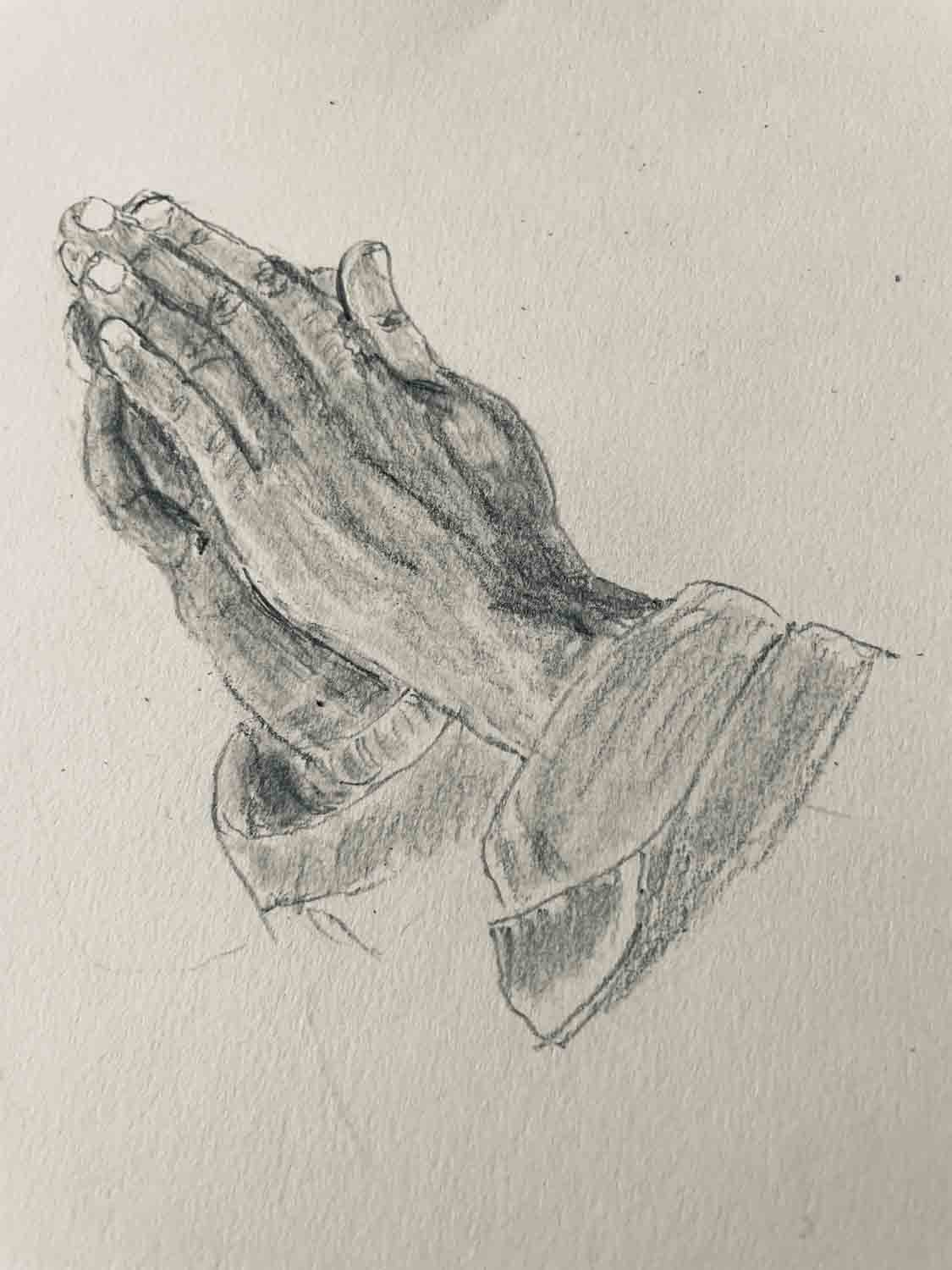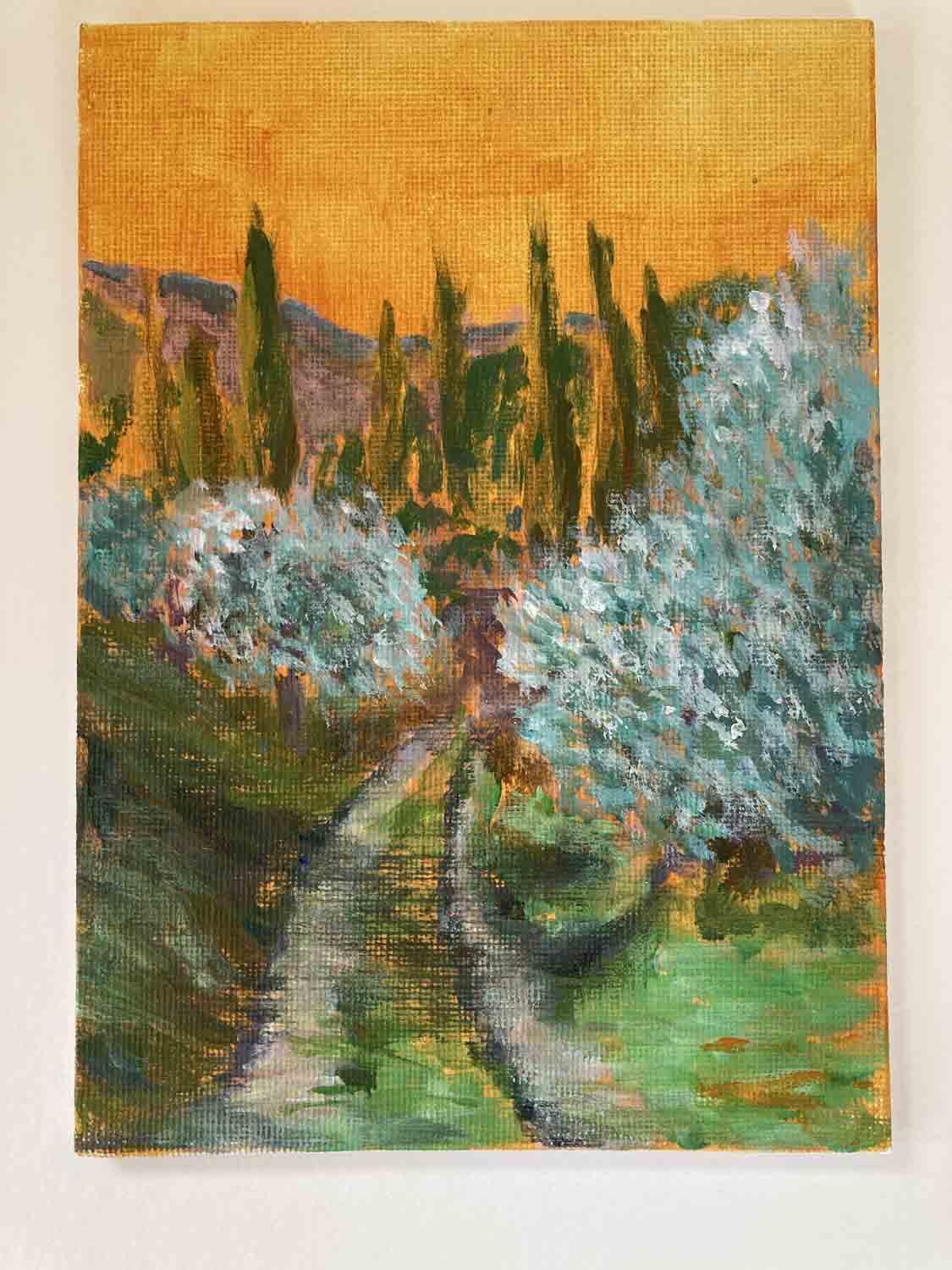 Sunset – Terricciola in Tuscany (£69)
"The painting was done last September in Terricciola in Tuscany. It is acrylic on board, and it was not a medium that I have had much success with in the past but our tutor, Sandra Iafrate, wanted us to try using acrylic and her guidance to paint the board a bright colour before adding the painting on top inspired me to use the background colour to give the painting an atmosphere of a sunset with the sun shining through the trees and reflecting on the path. My usual painting style is detailed Botanical art in either watercolour or coloured pencil and I submitted this painting, which is so different to what I usually do, to see how it stood up against other paintings that would be submitted for the exhibition and was delighted that it has been chosen."
VALERIE GORDON
The Art of Travel exhibition has been a vehicle to not only showcase some of the amazing artwork of our Amicis but also, more importantly, to support and highlight the amazing work that Maggie's does. Maggie's is a charity providing free cancer support and information in centres across the UK and online and is very close to our hearts. Please contact us should you want to purchase any of the art above; the art is a print of the original and comes framed.