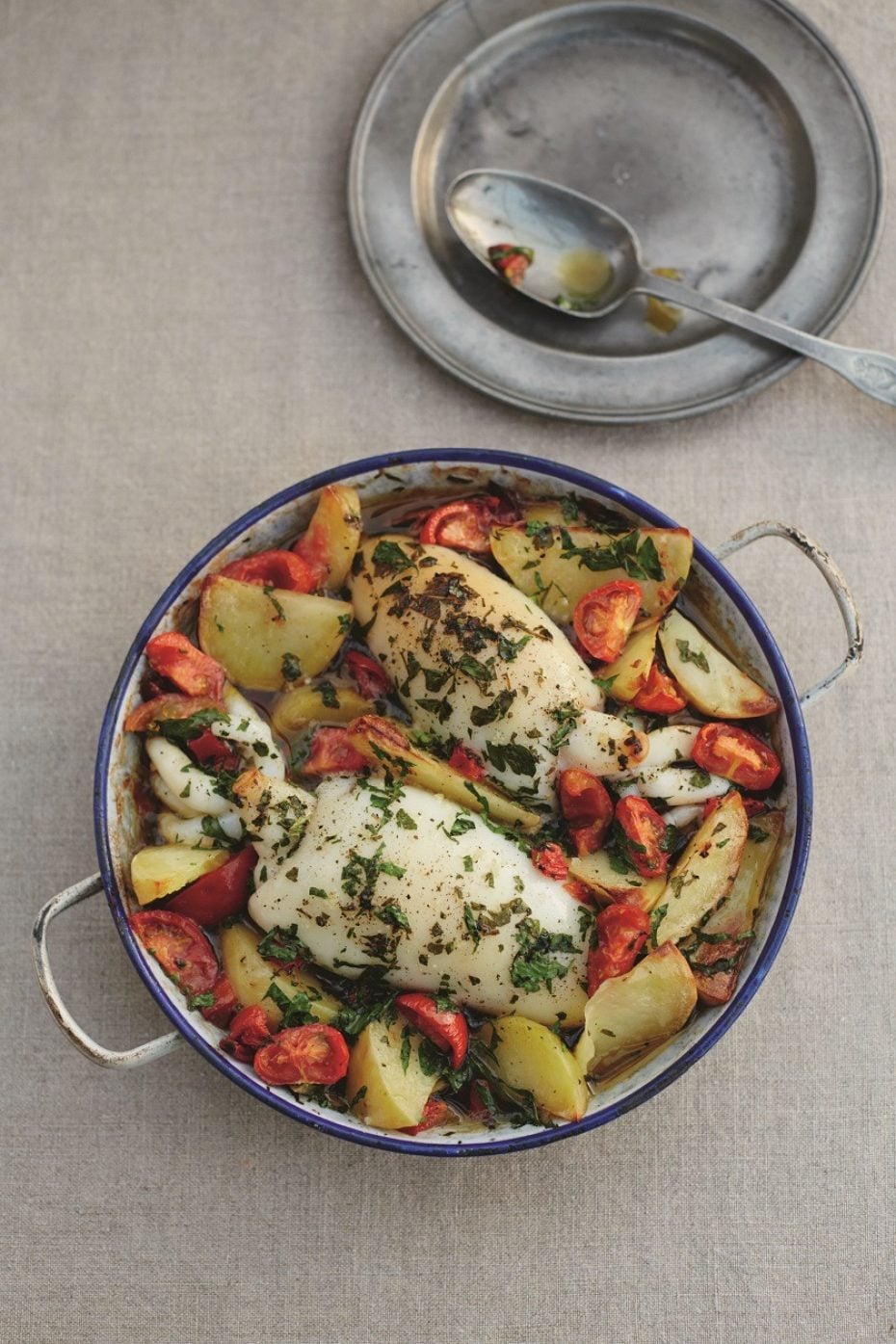 Serves: 6
Preparation Time: 20 mins
Cooking Time: 30 mins
Ingredients:
1 kg / 2¼ lb squid, cleaned
2 tablespoons olive oil
1 small onion, sliced
1 clove garlic, chopped
5 ripe tomatoes, skinned and chopped
2 tablespoons chopped parsley
500 g / 1 lb 2 oz potatoes, peeled and cut into wedges
salt and pepper
For the stuffing:
200 g / 7 oz (2 cups) fresh crustless breadcrumbs
65 g / 2½ oz (¾ cup) grated Parmesan or pecorino cheese
1 egg
6 tablespoons chopped parsley
salt and pepper
Instructions:
Preheat the oven to 200°C /400°F / Gas Mark 6.

To make the stuffing, put the breadcrumbs into a bowl with the cheese, egg, parsley and seasoning. Mix well, then spoon the stuffing into the cavities of the squid and secure each one with a wooden cocktail stick or toothpick.

Pour the oil into an oven dish, then arrange the onion, garlic and half the tomatoes on top. Sprinkle with a tablespoon of the parsley and some salt. Sit the squid on top, arrange the potato wedges around the edge of the pan, and then add the remaining tomatoes and
parsley. Season and bake for about 30 – 40 minutes, until potatoes are tender. Allow to stand for a few minutes before serving.