As part of our new 'Top Bloggers' series, We will be interviewing our favourite writers from around the globe who love Italy and its culture as much as we do! This week, we talk to Valeria, who  started Life Love Food as a way of documenting her cooking at university.
It has since become a means of displaying her food photography, sharing recipes, travel stories and practising her second language (English).
Valeria answered a few questions of ours and gave us some local insight into the Veneto region, which you can visit on one of our cooking holidays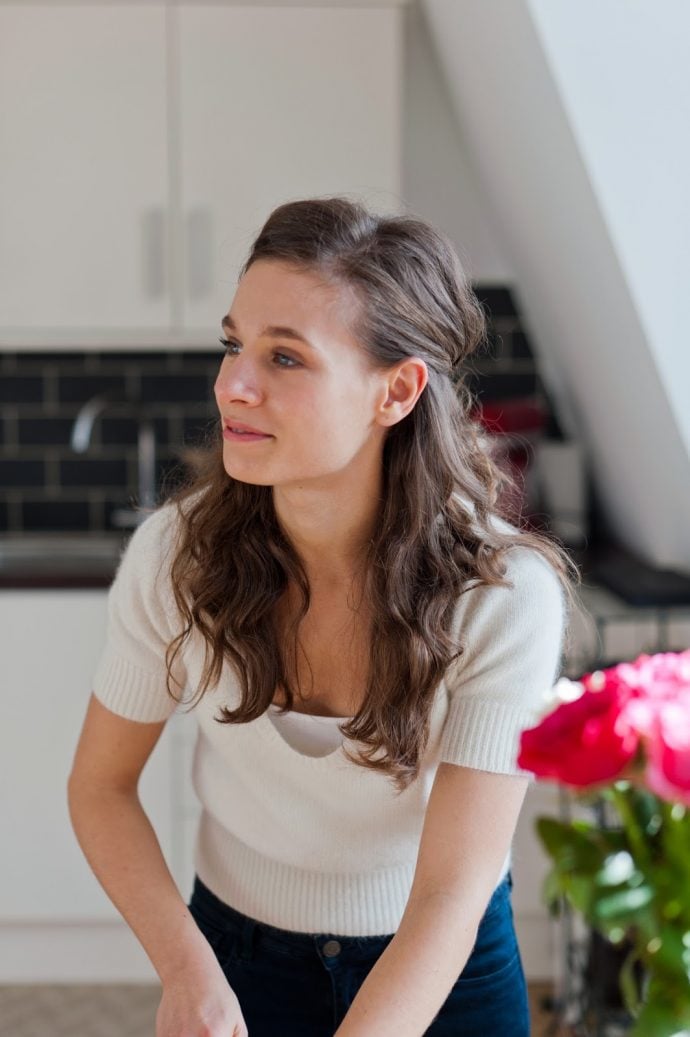 1-     Venice is incredibly popular with tourists – and for good reason! Do you have any local tips to avoid falling into the 'tourist trap'?
Unfortunately the good old rule of thumb of 'going where the locals go' isn't enough anymore in places like Venice, where tourists are taking over the city and locals are extinguishing. I think it always pays back to show up having done some homework: reading the latest reviews and articles about the city's restaurants is often a good way to skim the offer and get a sense of what to look for in a local restaurant. I find this useful to avoid wandering around aimlessly in search of the 'right place' only to end up in a crappy pizza spot because I'm tired and starving! Another good reason to arrive prepared is that the best places often require booking in advance – they have small capacity and they get full quickly. It would be a shame to miss out on some great meals because of a lack of planning, right? 🙂
2-      Many who visit the Veneto region are recommended to have the black squid ink risotto! It's delicious, but do you have your own favourite local dish?
Perhaps the quintessential Venetian dish is sarde in saor – a dish of fried sardines topped with cooked slices of sweet and sour white onion, often punctuated with pine nuts and raisins. It is served as a cold starter or a cicchetto (one of a series of small bites) in many traditional restaurants or osterie in the city. It perfectly illustrates how Venetian food is actually a melting pot of cultures and traditions deriving from a past of intensive trade and exchanges, with influences coming from all over the Mediterranean, the Middle East and Asia.
3-      Your food photography fills us with such wanderlust and jealously! Our guests to Venice often visit on painting holidays, have you ever considered painting instead of photography?
I wish I could paint or draw – unfortunately I have always been pretty awful at both! I have a great admiration for illustrators, though, and a deep love for cookbooks that combine words and illustrations rather than images. They can really get my imagination going.
4-      So you live in London now? – What do you miss most about Italy?
The weather! Ha, joking aside, I miss having four well-defined seasons, and having access to a variety of fresh produce like nowhere I have ever been before. The flavours of home are also something I miss deeply, but I try to mitigate the nostalgia by cooking a few family recipes on a regular basis. Cooking this way keeps me tied to my roots no matter how far away I am from home.
5-      You take a lot of inspiration from your parents and grandparents cooking. What's the most important lesson you've learnt from them?
They taught me first and foremost to be thrifty and to never waste anything – there's always a great meal hiding within a loaf of stale bread, or a few beetroot tops. Thy also taught me acknowledge my limits and take shortcuts when I feel like I need to – being them a pre-made dip or a shop-bought cake. Modernity has some very positive sides to it!
About Valeria
Life Love Food started life as a food blog during Valeria's university years. Since graduation, she has used it as a travel journal, recipe book and somewhere to display her food photography. Valeria grew up in the Venetian countryside and has learnt many lessons from her grandmothers kitchen – using ingredients from their garden. We think it is great inspiration for any travelling foodie and hope you do too!