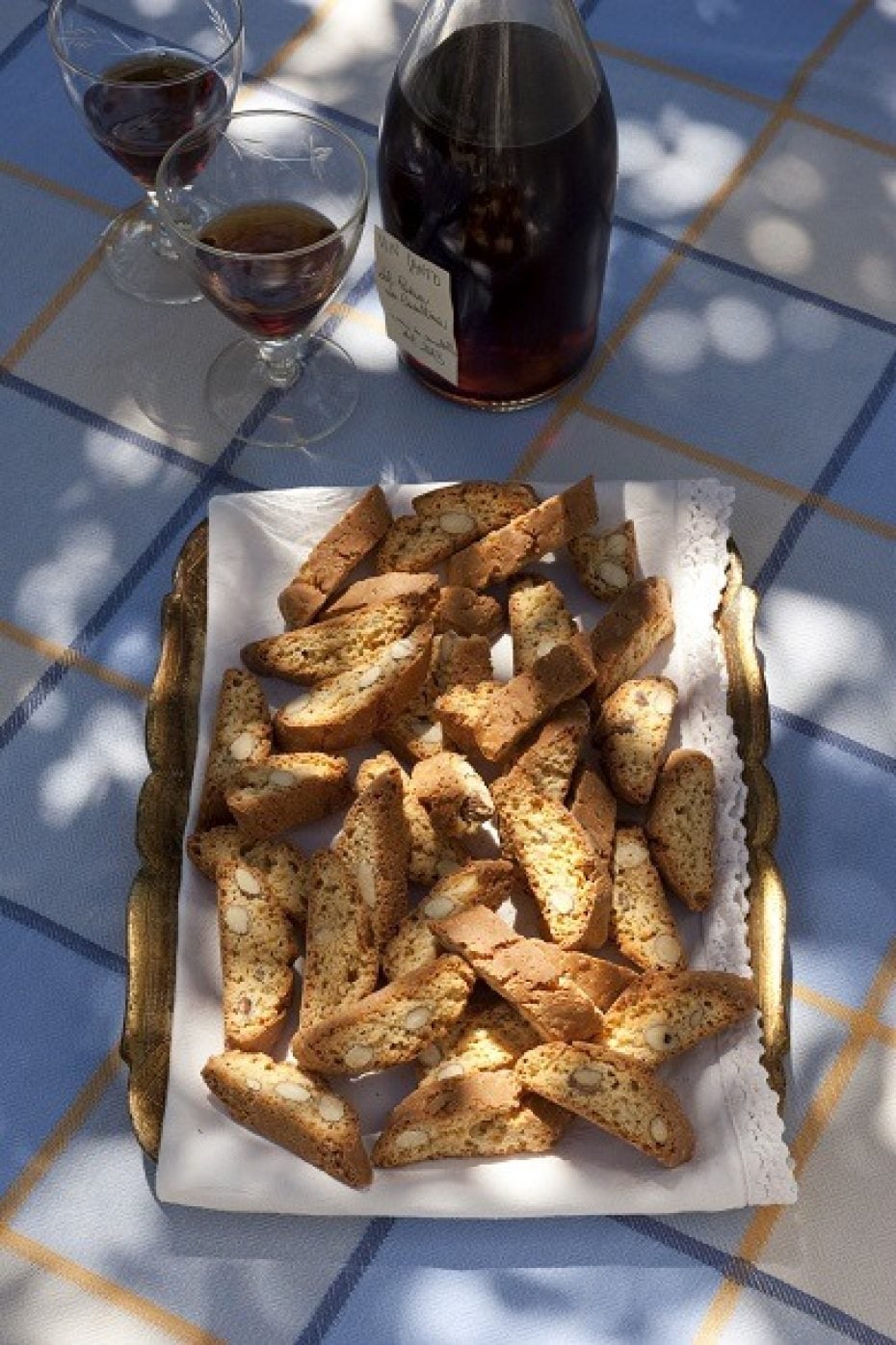 Serves: 4
Preparation Time: 30 mins
Cooking Time: 30 mins
Ingredients:
butter, for greasing
500 g (4 ½ cups) self-raising flour, plus extra for dusting
500 g (2 ½ cups) caster (superfine) sugar
1 teaspoon baking powder
3 eggs
2 egg yolks
pinch of saffron threads, crushed
250 g (2 ¼ cups) shelled almonds, in their skins
salt
Instructions:
Preheat the oven to 160°C/325°F/Gas Mark 3. Grease and flour 2 baking sheets.

Sift the flour, sugar, baking powder and a pinch of salt into a mound on a work surface (counter) and make a well in the centre. Break 2 eggs into the well and add the egg yolks and saffron. Gradually incorporate the dry ingredients with your fingers. Add the almonds and mix well.

With floured hands, take small pieces at a time and shape into long rolls, 2 – 3 cm (1¼ – 1¾ inches) wide and 1 cm (½ inch) thick. Put the rolls on the prepared baking sheets. Lightly beat the remaining egg in a small bowl and brush the tops of the biscuits. Bake for
30 minutes. Remove from the oven, cut into 3 – 4 cm (1¼ – 1½ inch) pieces at an angle. When completely cool, store in an airtight container.