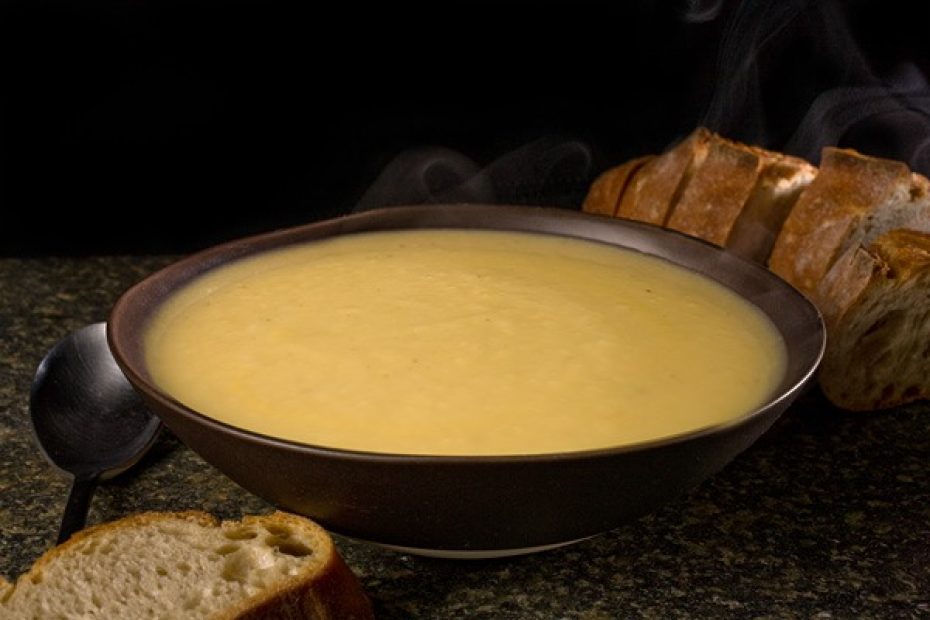 Ingredients:
500g celeriac
1 potato
2 spring onion
20g butter
3 tablespoons of flour
100 ml milk
half litre vegetable broth
50g diced prosciutto cotto (diced ham)
pepper
extra virgin oil
1 parsley sprig
salt
Instructions:
Clean the celeriac, potato and the spring onion and cut into small chunks.

Melt the butter with a little oil in a saucepan; add the vegetables and sauté, on a medium heat, for ten minutes.

Add the sieved flavour and cook for two minutes. Remove from the heat and add the milk and broth pouring in little by little, mix very well to avoid the development of lumps.

Bring to the boil and cook slowly for thirty minutes. Season to taste, turn off the heat and let it cool down.

Remove about half of vegetables with a perforated spoon and blend them, afterwards pour again in the pan; add the diced ham, place on a middle heat and cook for another five minutes.

At last sprinkle parsley on the cream and serve immediately. If you like you can add croutons.
Want to try more healthy Italian recipes from our
cooking holidays?
 Stay tuned for details about our Mediterranean recipe book for a healthy start to the year!
Buon Appetito!