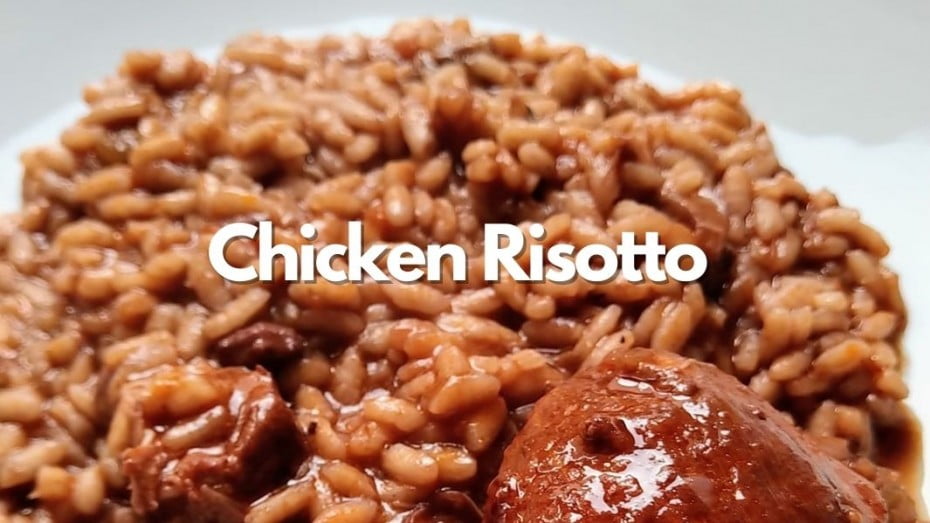 How to make our delicious chicken risotto recipe
This chicken risotto recipe is full of Italian flavours and perfect for either dinner or lunch. Known in Italian as "Risi e tochi" or chicken and rice, it's originates from Veneto. It's easy to make and real comfort food. Follow the recipe or you can watch our Chef Livia prepare this dish live from her kitchen in Italy  live on Facebook every week or watch previous cooking lessons on our YouTube channel.
Risotto is hugely versatile and other well know dishes include risotto alla milanese, seafood risotto or risotto all funghi. Rice arrived into Sicily by the Arabs in the 14th Century and grew in northern Italy around the Po Valley as the climate being ideal for growing short and long grain rice. Livia recommends using carnaroli rice in our chicken risotto recipe as it's high starch content helps give the dish a creamy texture.
Serves: 4
Preparation Time: 20 mins
Cooking Time: 2 hrs 20 mins
Ingredients:
1 Onion
1 carrot
Fresh rosemary
1 can of plum tomatoes or passata
1 chicken cut into big pieces
Some cherry tomatoes
Extra virgin olive oil
2 glasses of red wine
300g Carnaroli rice
1L chicken stock
Instructions:
Make a soffritto with extra virgin olive oil, diced onion and carrots. Add some rosemary then add the pieces of chicken cut into big chunks.

Add a glass of red wine and tinned tomatoes or passata. Also add some fresh tomatoes that have been cut into small pieces

Cook for 2 hours over a low heat.

Add some stock if the liquid reduces a lot.

Cover it but not completely, so it doesn't boil.

When the chicken chunks are cooked, take the big pieces out of the pan, leaving just the sauce and small bits of meat.

Add Carnaroli rice to it and a glass of red wine.

Let it cook whilst adding stock at the same time.

It will cook for about 20 minutes.

Check the colour of the rice to see if it is cooked. If it is still white it is not cooked.

When cooked add parmigiano to "mantecare" (make it creamy)

It is ready when it is "all'onda" (not too solid).

You should serve the chicken separate as a main course.