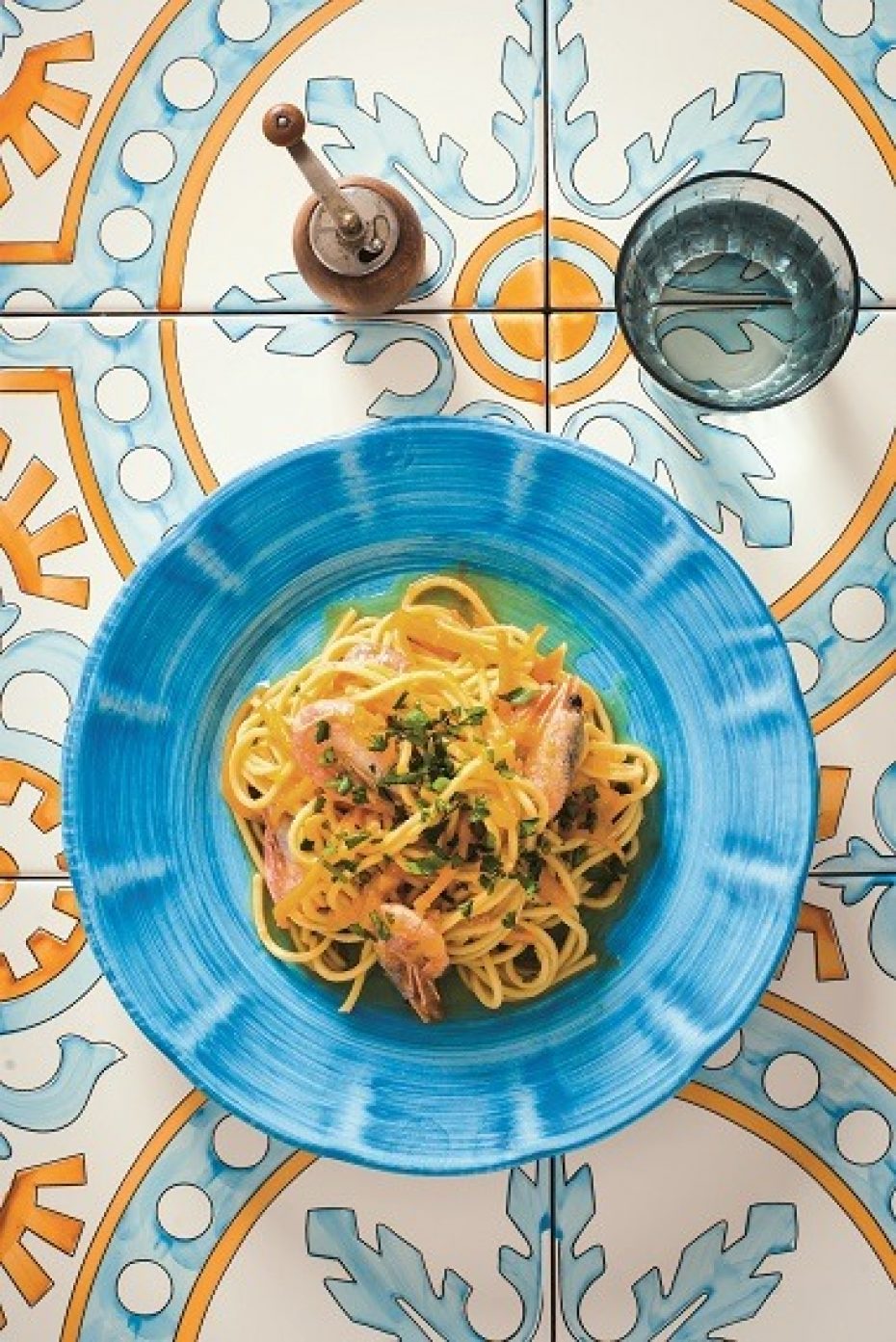 Serves: 6
Preparation Time: 30 mins
Cooking Time: 30 mins
Ingredients:
14 oz (400 g) pumpkin, peeled
¼ cup (50 ml) olive oil
1 clove garlic, peeled but whole
1½ lb (700 g) shell-on shrimp (prawns)
¼ cup (50 ml) dry white wine
1 tablespoon pink peppercorns
1 lb (500 g) spaghetti alla chitarra
salt
2 tablespoons chopped parsley
Instructions:
Cut the pumpkin into long, thin strips to give them the same shape as spaghetti alla chitarra.

Heat the oil in a large frying pan. Add the garlic and brown. Remove and discard the garlic. Add the pumpkin and cook, stirring, over high heat for 5 minutes. Add the shrimp, stir, and after 5 minutes drizzle with the wine. When the wine has evaporated,
reduce the heat and add the peppercorns.

Meanwhile, cook the spaghetti in a large pot of boiling salted water until al dente.

Drain the pasta, add it to the pan with the pumpkin and shrimp sauce, and gently toss. Transfer the pasta to a hot serving dish and sprinkle with the parsley. Serve hot.