Flavours guest Marilyn is heading out on a Cooking short break in Tuscany this Spring, and has reviewed Jamie Oliver's 'Everyday Superfoods' for us this week.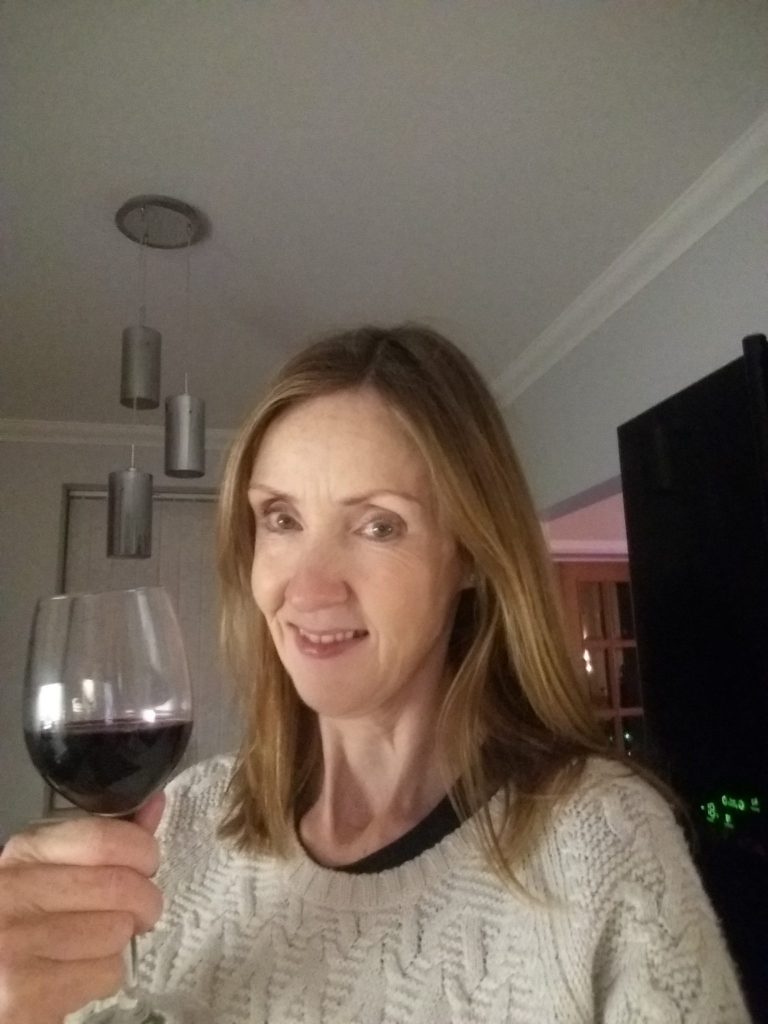 Firstly, I have to say that I am a huge Jamie Oliver fan but on first thumbing through Everyday Superfoods I was very sceptical and tempted to put it with the other cook books that I rarely use but as someone who does not give up easily I decided to try some breakfasts, lunches and dinners and have to say that it completely changed my opinion.
Understanding philosophy
To get an understanding of the philosophy of the book it is well worth reading the Introduction and the Live Well section at the back which is packed full of information.
Breakfast Recipes
There are some unusual breakfasts which are a bit much for me, but then I am a girlie girl who usually has porridge for breakfast, so what do I know.
The breakfast's introduction also says that there is a whole host of super quick recipes, maybe in Jamie's world but not in mine unfortunately as most recipes have a lot of ingredients and preparation.  I did try the Bircher Muesli, which was superb and also tried the Tomato, Cheese and Basil Eggs, which I was not so keen on as even though I love the flavour of basil it was quite dominant.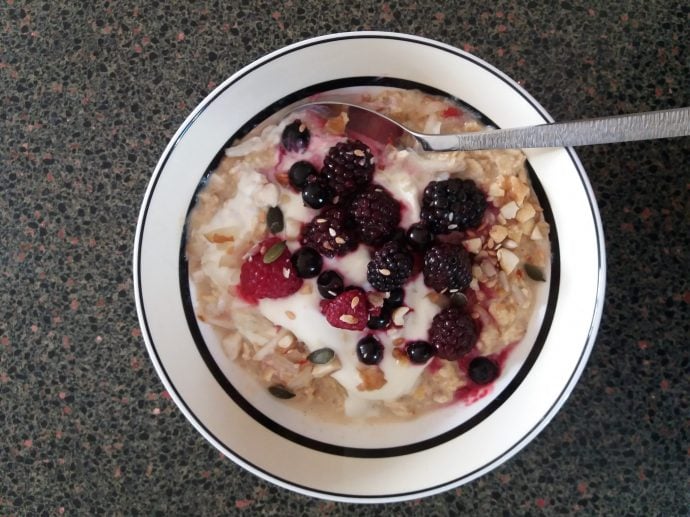 Lunch Recipes
I tried a few of the lunches which I will number as they have very long names. (1) Super Green Soup, Chickpeas, Veg and Smoky Chorizo, (2) Asian Stir Fried Vegetable Crispy Sesame Noodle Omelette, and (3) Healthy Chicken Caesar Awesome Shredded Salad (it was!) and Croutons. All of the lunches I tried were delicious but as you can see from the names there is a lot going on and, therefore, they are a little time consuming to prepare.
Dinner Recipes
If I had been cooking just for me, I would try most of the dinner recipes in the book, but as I was cooking for my husband too my choices included either meat or fish, but it did restrict my choices somewhat. All of the following recipes I tried were very tasty and I would definitely cook them again: (1) Easy Curried Fish Stew, Prawns, White Fish and Sweet Tomatoes (2) Chicken and Squash Cacciatore, Mushrooms, Tomatoes, Olives and Bread (3) Smokey Veggie Feijoado, Black Beans, Squash, Peppers and Okra (I added chorizo for my husband) and Roasted Squash Laksa Bake, Chicken, Lemongrass, Peanuts and Rice.
There is a whole section on snacks and drinks but they did not inspire me to try them unfortunately so I cannot comment on whether they are good or not.
Favourite Recipes:
The following two recipes were definitely my best cooking and eating experiences: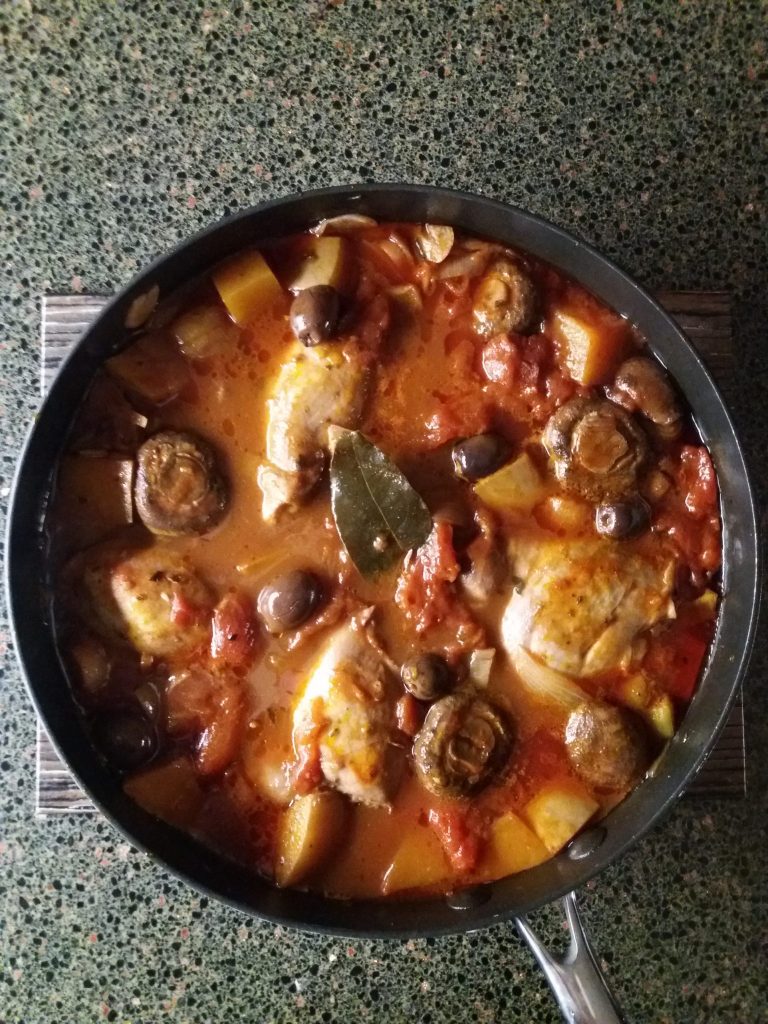 Chicken and Squash Cacciatore, Mushrooms, Tomatoes, Olives, Bread
This recipe was absolutely delicious but I cooked mine in a wide pan with a lid on top of the oven rather than in the oven.  I also replaced the bread with truffle oil mash which was a good accompaniment but with so much lovely sauce I can see why bread would be better – should have trusted Jamie!
Easy Curried Fish Stew, Prawns, White Fish and Sweet Tomatoes
This was amazing and so flavoursome, but I wish the ingredients in the recipe was for four persons, as it would make it a lot easier to halve the ingredients for two persons.
My conclusions
In conclusion, the book is well illustrated and the recipes are very accurate although in my humble opinion, some of the breakfast recipes are a bit odd, and whilst the lunches are good, they are quite time consuming to prepare. Having said that, I will most definitely cook some of the recipes again, and try others too.
One final positive note, even though the meals were pretty substantial interestingly, I ate far more food than I would usually during the week. I cooked meals from Everyday Superfoods, and somehow still managed to lose a couple of pounds!