Flavours guest Carole spent a week with us in Tuscany this summer on a Pilates and Cooking holiday. She's been busy trying out some of the recipes from Jamie Oliver's Christmas Cookbook! Read on to see what she made of it: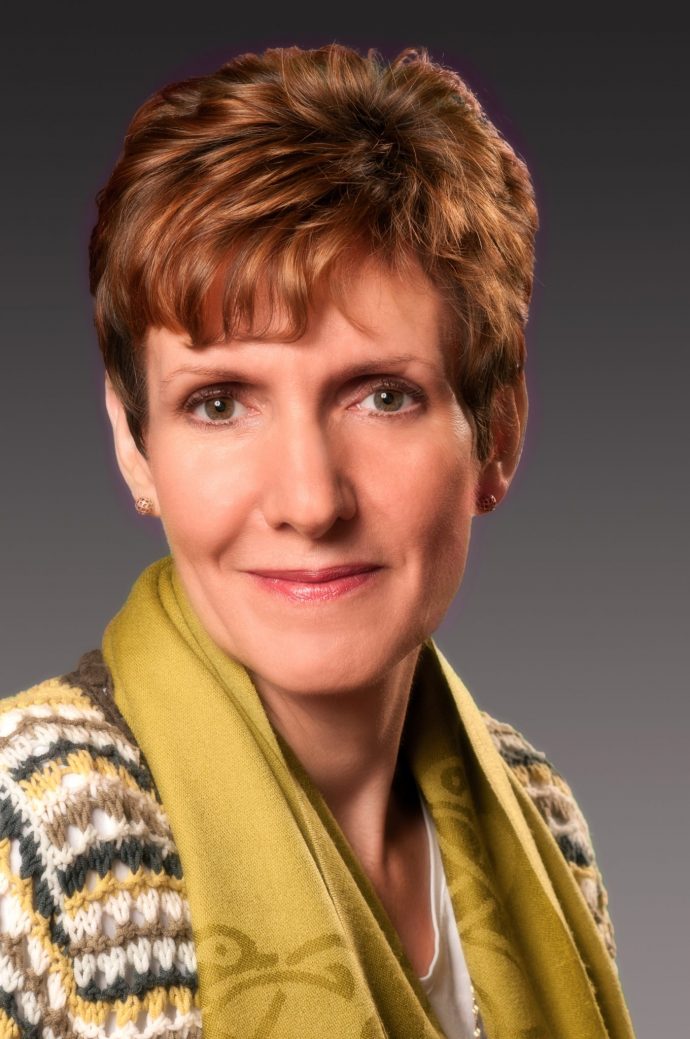 My first impressions of this book were good.  I liked the layout; the pictures were interesting and I felt inspired to try some of the recipes.
First Recipe: Mincemeat Strudels, p. 268
I first tried the Mincemeat Strudels.  I chopped up a dessert apple & sweet potato, added fennel seeds, some whiskey, zest & juice of a clementine & cooked until softened.  I wasn't sure what the sweet potato could add to this recipe but it, along with the apple, added texture, which made it more interesting than plain mincemeat.
Jamie says to halve the sheets of filo pastry but it wasn't clear to me if that should have been lengthways or not, so I opted to cut in half so that I ended up with 2 squares from each sheet.  Rightly or wrongly it seemed to work well.  The recipes says to put 3 heaped teaspoons of the mixture in each strudel.  I realised halfway through that I was being too generous and so I was only able to make 11 strudels.
The recipe called for the oven to be heated to 180 degrees, but they needed about 10-15 minutes longer and were a little oily.  The filo pastry box stated 220 degrees, fan assisted 180 degrees, and I think if I had used that temperature they would have been cooked in the 30 minutes stated and been crisper.
The taste test – I really liked these, as did my family.  Very Christmassy, sticky & tasty.  I loved the addition of the chopped pecans on top.  I suggest that they are served slightly warm as filo doesn't improve when it's cold.  I will definitely make them again.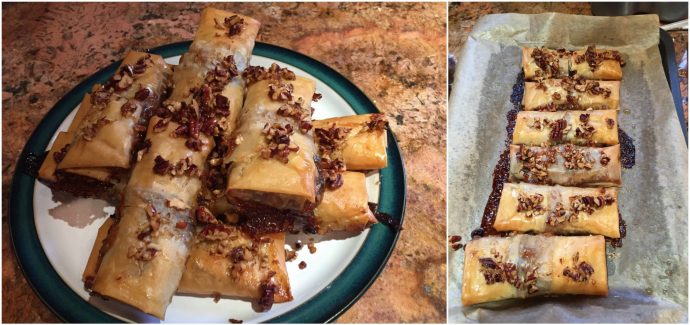 Second Recipe: Silky Pate, p. 32
Secondly, I tried the Silky Pate and only made half the quantity.  The instructions were straightforward and the preparation time was accurate.  The portion size suggested also appeared to be good.  I had trouble finding sage but was able to purchase it at Waitrose.
The taste test – The texture was smooth and silky due, no doubt, to the amount of butter in the recipe.  My family enjoyed the taste and commented that it was in deed very rich.
No comment was made in the book about freezing the pate.  I took a small amount & froze it for 24 hours & it did not seem to spoil it.

Third Recipe: Christmas Pudding, p. 216
Finally, I made the Christmas pudding.  The photograph was very colourful and appealing.  The golden syrup gave a lovely glisten to the finished dish.
The recipe was easy to follow and the method was very clear.  I don't have a food processor, so the hand chopping preparation time was somewhat lengthy. Assembling the dry ingredients was straightforward, but it seemed that the amount of liquid was barely sufficient.  I was able to make 2 x 750g puddings, and the cooking time remained the same as Jamie said.
The portion size was extremely generous (for 8 people).  My estimate would be nearer 10-12 people.
The ingredients are luxurious – cranberries, apricots, pecans, ginger & dates – so this is not a cheap pudding to make, but it is for a special occasion!
The taste test – 4 out of 5 of us enjoyed this pudding.  We could taste the clementine and ginger, and the texture was not too crumbly.  Would it replace my Mum's family recipe for Christmas pud?  No, but it is definitely better than shop bought.
So, would I buy this book?
Yes absolutely.  I wouldn't pay £26 pounds full price, but I would definitely pay £10 from Amazon.  Jamie has given some inspiring recipes for Christmas leftovers – Turkey pie, turkey Falafel, turkey Risotto, Chilli, and also edible gift ideas like Florentines and Rocky Road.  This is not just a recipe book for Christmas, but it has ideas for all year round.