Flavours guest Lynda perfected her Puglian cooking skills on a Flavours holiday. Since then she's been testing out some of Sicily's finest recipes from Giorgio Locatelli's popular book.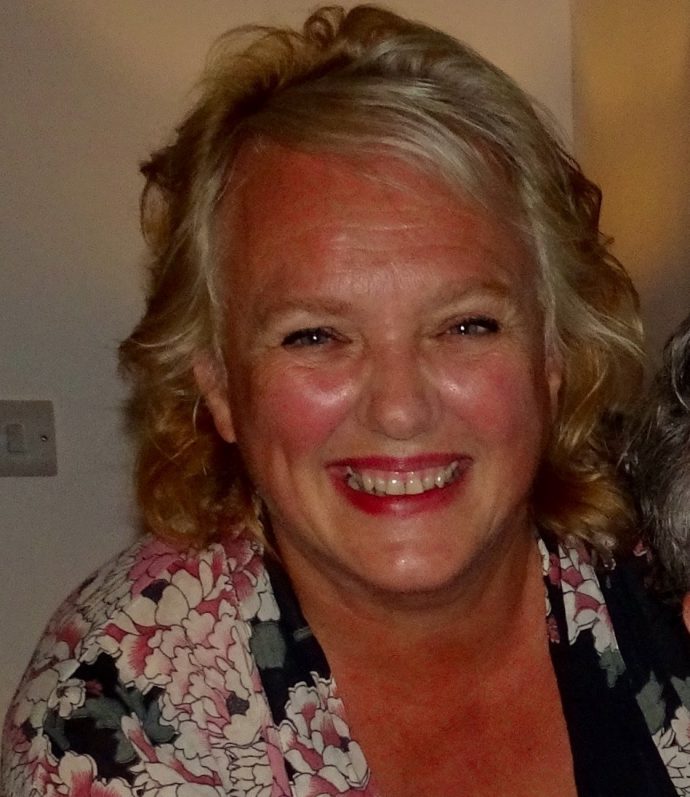 If, like me, you already have something in the order of 150 cookbooks, then you may wonder whether you need yet another 'Italian' cookbook. But if you've eaten regional cuisine in Italy or, even better, been on a Flavours cooking holiday, then you will know the joys of returning home from a wonderful experience, able to impress friends and to bring memories to the table on a regular basis. And if you haven't yet been to Sicily, then who better to travel with than the passionate, handsome and engaging Giorgio Locatelli.
First dish – Casarecce
Recently, I cooked three dishes from the book for friends. The first was a pasta dish (Casarecce) with pistachio pesto. It was really simple to make and utterly delicious. I made it in small portions as a starter but of course, it would make a great lunch or supper with a green salad. Its main virtue is that it takes a well known dish and gives you the comfort of familiarity but with a new twist.
Second dish – Braised Chicken
I then cooked what must be the easiest dish in the book – a simple braised chicken – but marinated beforehand in vinegar and rosemary. It was perfect, I shall definitely be making it again.
Third dish – Christmas Caponata
To accompany this, and as it was December, I chose the Christmas Caponata made up of almonds, celery, olives, capers and raisins, sprinkled at the end with pomegranate seeds. I partly chose it because vinegar was also an ingredient which I thought would match well with the chicken. To be honest, I didn't have high expectations as I'm not a huge fan of olives or capers in hot dishes and wondered whether I might have overdone the vinegar – but what a revelation! It was so good that I ate the leftovers cold as a salad the next day.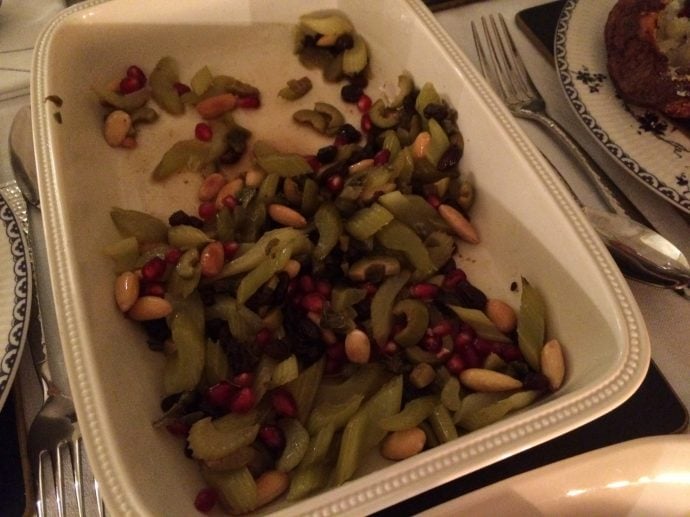 Recommendation
Of course, you don't actually have to cook any of the recipes, it's enough to lie on the sofa reading the descriptions of food and culinary traditions in Sicily, looking at the photos and thinking what you might cook…. But if you have a spare few moments in the kitchen then you won't be disappointed. My next choices to cook will be the Truck drivers pasta for myself; the Rice and Pasta baked with Meatballs for friends and the more elaborate Ricotta cake for Easter.
This isn't one of those books where I want to cook virtually everything, as the dishes very much focus on specific key Sicilian ingredients, but I already know that a few recipes will become part of my repertoire and for that reason. It has definitely earned its place among my cookbooks!