After joining us in Tuscany, Flavours guest Trish tested out some of Antonio Carluccio's recipes from his classic book 'Simple Cooking':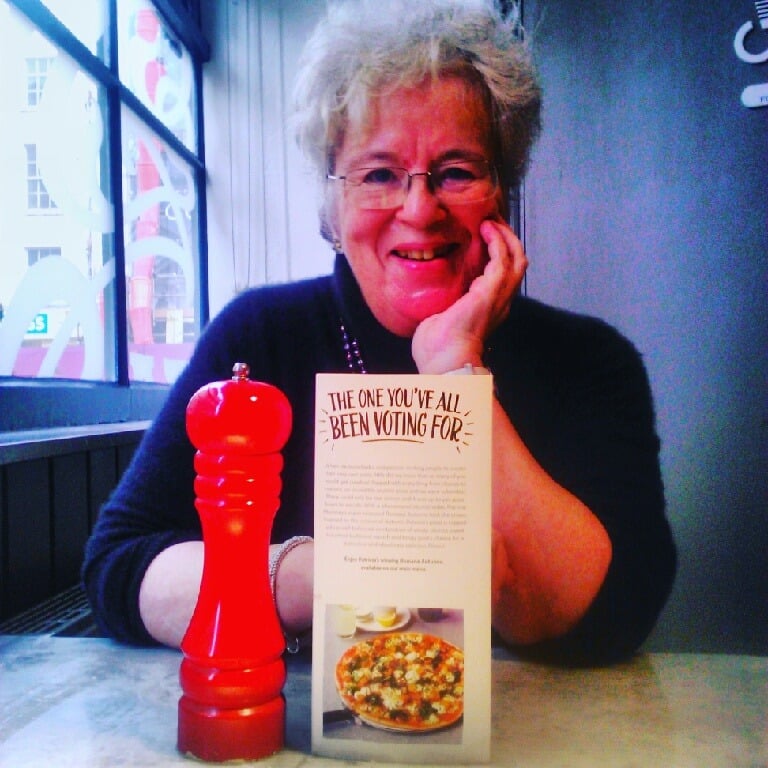 I was really looking forward to this book, as I love Antonio's cookery programmes and am a fan of Italian cooking.
It is beautifully presented and has plenty of illustrations. Just the sort of cookery book you can take to bed with you and read before you drop off, (or am I the only one who does this?)
In the introduction he promises to share the secrets he has learnt over 50 years. I had great expectations of this book, but I am not sure that I garnered too many secrets from it. How to boil an egg! (Tuna-Stuffed Eggs.)  The book lives up to its title and the recipes are simple. Some disappointingly so.
The recipe for Air Dried Meat Platter is just that. The recipe telling you to arrange a selection of air dried meats artistically on a platter.  With the comment at the end that the best thing about this dish is that you don't need to cook it. Hmm. In other similar 'recipes', Platter of smoked fish, he does acknowledge that it is less of a recipe and more of a serving suggestion.
Predictably there is a section on pasta which made interesting reading. Describing how the various shapes of pasta are used and very clear instructions as to pasta etiquette. Only babies are permitted to use a spoon. Oops, you can't take me anywhere.
I cooked the Umbrian Lentil and Homemade Sausage Stew. Just right for this time of year. I wouldn't have thought of making my own sausages but gave it a go and they were delicious. Previously I have been put off making my own sausages by having to invest in sausage skins etc. But this recipe is straight- forward and you are rewarded with a delicious stew, confident in the provenance of your sausages – no preservatives, or carbohydrate padding and very substantial. I successfully froze surplus sausages making any repeats of this dish quicker to accomplish.  It is also remarkably easy to adjust the recipe to cater for a smaller or larger number of portions. Always useful. This is one which I am sure will become a staple.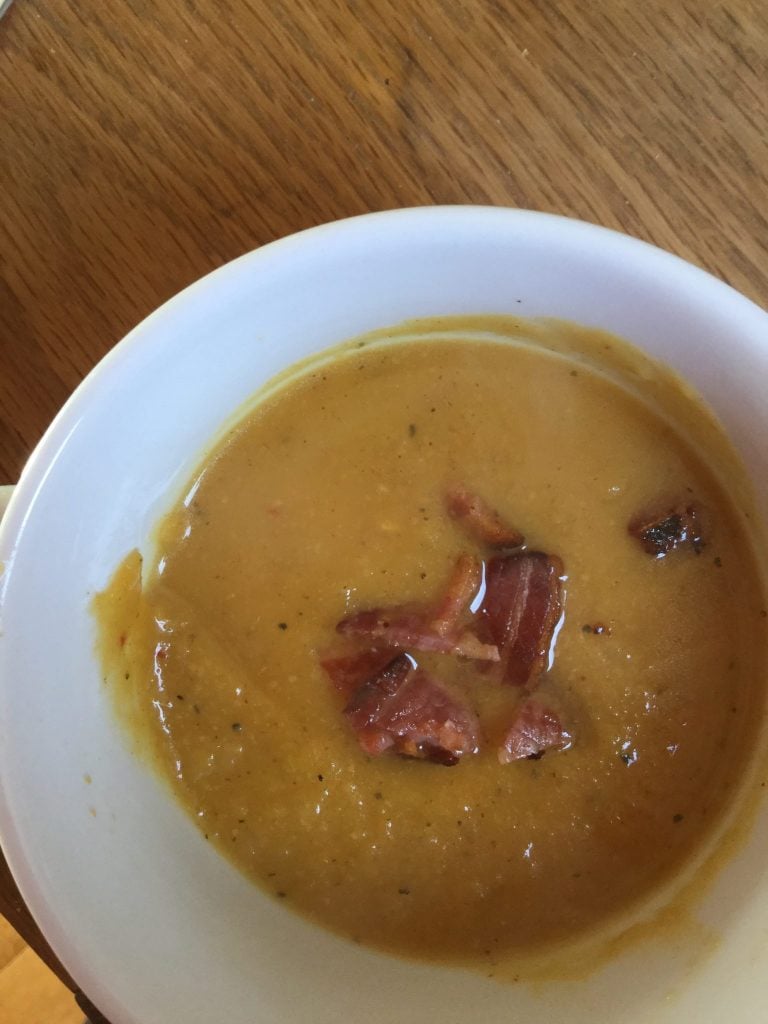 I am a bit of soup junky and so tried the Pumpkin Soup. This was delicious with the celeriac adding another layer of flavour. The suggested garnish of pancetta worked very well and the dish provided an easy and satisfying lunch.
Finally, I tried the Zabaglione Recipe, and virtuously avoided the suggested bitter chocolate sauce for diet reasons! Although I am sure this is not a long-term stance.
This took me right back to my student days and I was delighted with the result, also the additional info on how to turn this into an ice-cream means I am happy cooking more of it and freezing a quantity.  It is always great to have a recipe which involves egg yolks, to use after making pavlova, or meringue.
I enjoyed reading the book. But Simple is Simple.