Are you curious to see what a true travel expert has to say about our Italian cooking holidays? Then read our interview with travel writer Kat and find out about her short-break cooking holiday in Tuscany with Flavours!
When and for how long did you go on our cooking holiday in Tuscany?
I was there in April for a long weekend. It's a lovely time of year to visit Italy, not too hot and before the major crowds arrive in the summer.
As an experienced traveller, what did you enjoy most about your holiday?
The cooking classes themselves were great fun and then getting together, sitting at a large round table, to eat the food we had all made.
Do you feel the balance of classes and time to relax was appropriate?
Yes, it was a perfect mix.
What trips did you go on and did you enjoy them?
We had two excursions, a visit to a vineyard for some wine tasting and a morning in Florence with enough time to see the major sites there, followed by a great lunch in a traditional osteria.
Did you like your accommodation?
We were in a lovely traditional farmhouse on a large rural estate, the perfect setting. My room was charming with a beautiful view across the garden, the fields and the hills beyond.
Of course, one of the most important aspects on a cooking holiday is the food. What was your favourite dish?
That's a really hard one as everything was so very good. The tiramisu was the best I've ever had and I've made it at home since. It's a big hit with my family and friends. The risotto was also memorable, as was a delicious vegetarian bake we made. So tasty. How can I pick just one?
That's good to hear! Going on the holiday as a single traveller, were you nervous about the trip?
Not really. I'm used to it, however, if I had been, my worries would have vanished as soon as I met everyone else at the airport. I knew straight away that we were going to have some laughs together. Plus, there were two other solo travellers in the group.
Was it easy to get on with your co-travellers and our Italian staff?
Very. Cooking together is a great way to get to know other people and all the Italian staff couldn't have been nicer. There was plenty of laughter throughout the holiday.
So, what advice can you give to those who consider going on a holiday for single people with Flavours, but might be a little scared?
Don't be. You are met at the airport in Italy and everything is very well organised. You'll soon get to know your fellow travellers and feel like old friends.
Finally, if you had to describe your cooking holiday with Flavours in one word – what would it be?
Superb.
Does a short-break to Tuscany sound exactly like what you're searching for? Get in touch with us today and start planning your 2019 get-away!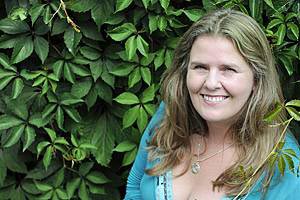 Travel writer, photographer and blogger, Kat Burrington, lives on the south coast of England. She's a firm believer in getting to know a country through its food. You can read all about her edible adventures on her blog, TravelWithKat.com.