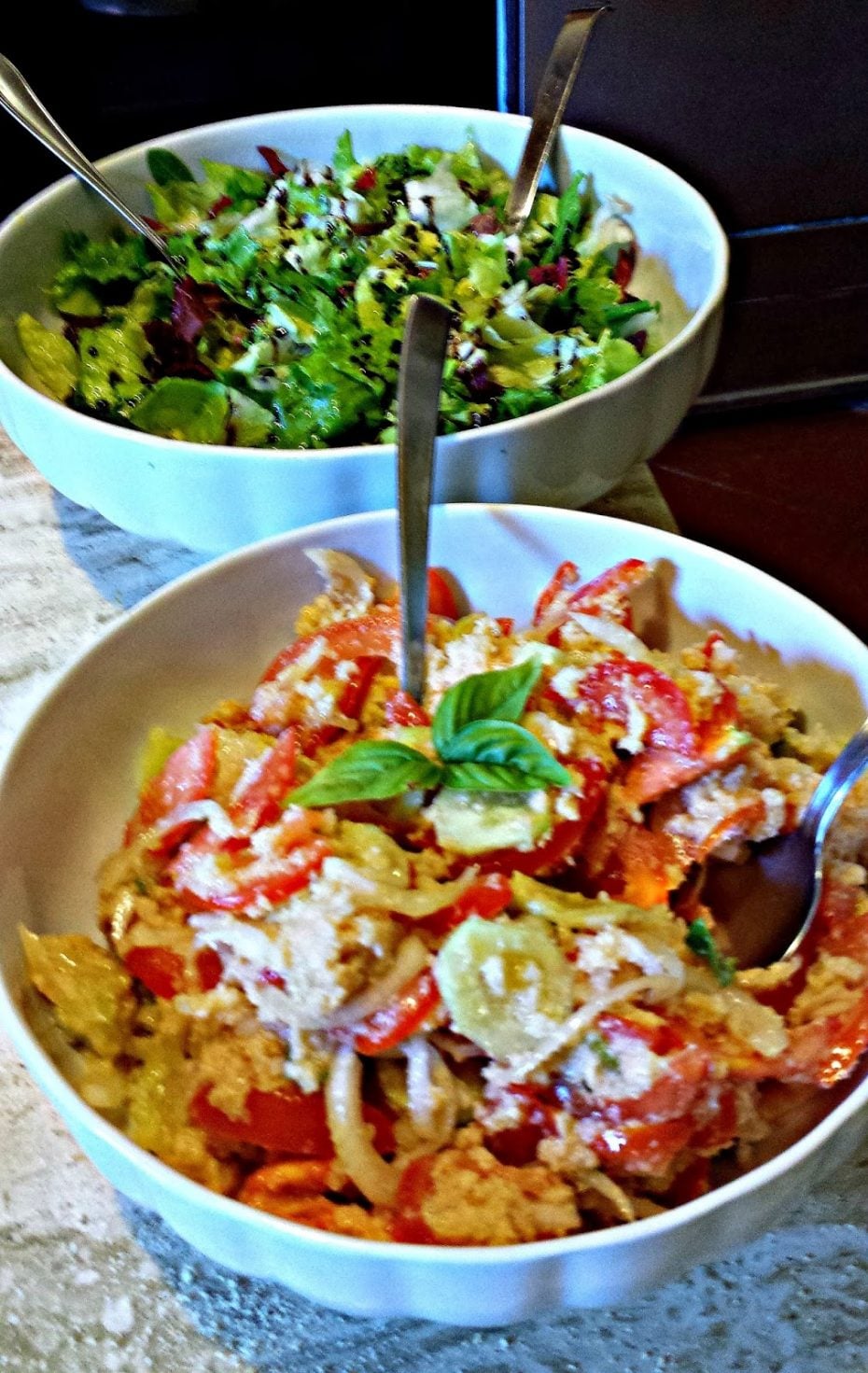 Panzanella is a healthy and very tasty Tuscan salad and an all time favourite in our cooking holidays in Tuscany.  It is a typical dish of Italian cuisine as you use all the common Italian food ingredients. What is also great about this salad is that you can make use of stale bread and don't waste any food left!
Ingredients:
150 g bread or stale bread
500 g tomatoes
Half cucumber
Salt
Pepper
A bunch of fresh basil
3 tablespoons of extra virgin olive oil
Instructions:
Soak the stale bread in water, squeeze it and crumble it into a mixing bowl.

Add the chopped tomato, cucumber, basil, salt , pepper and extra virgin olive. So easy!