Christmas is fast approaching and the Flavours team is feeling festive! The decorations are up, the carols are playing and we're all thinking about what Santa might be leaving under the tree for us. Have a look below to see what's at the top of the Flavours' Christmas wishlist!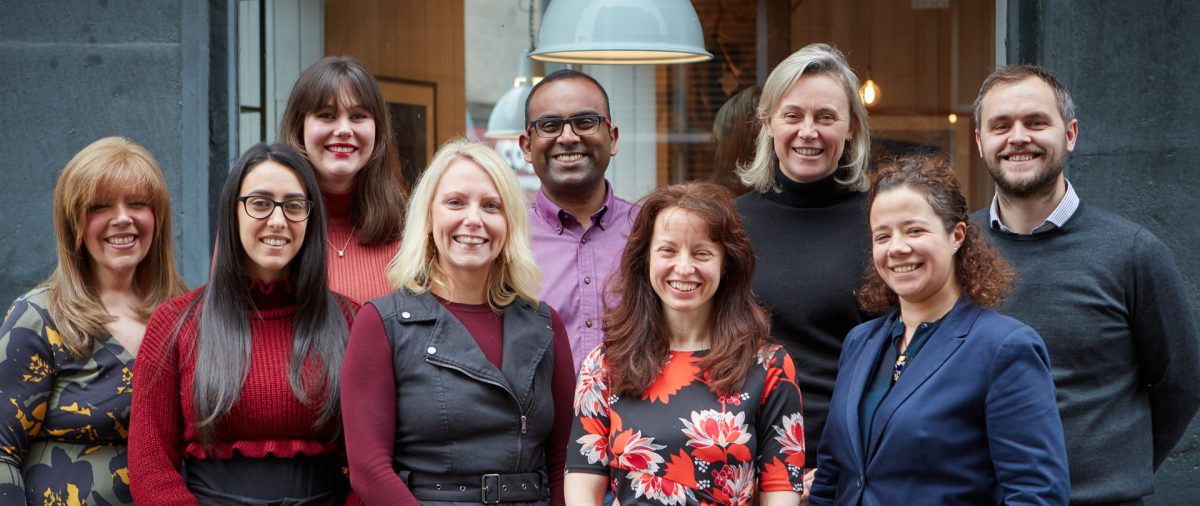 Back row, left to right: Erin, Sid, Lorne and Ciaran. Front row, left to right: Wilma, Sara, Julie, Angela and Maria Elena.
Lorne (Founder)
My biggest wish is that the new Flavours office is finished! I can't wait to finally move into our lovely new office, get it all set up and start the 2020 season! We're really looking forward to having the extra space and being able to hold events for our Amici in the new office as well!
Wilma (Customer Experience Manager)
I would love to learn some new healthy recipes, so a good cookbook or two and a dose of inspiration are on my wishlist this year. I would love to experiment a bit more in the kitchen, whilst also keeping the meals I'm making for my family healthy and fresh.
Sara (Amici Guest Travel Specialist)
I'm hoping to find a trip to London under the tree, as I've never been before, despite it being so close. I would go and see the sights, say hi to the Queen at Buckingham Palace, and indulge in some retail therapy.
Angela (Finance Manager)
I'd like Maria Elena to gift me some Italian lessons. I try to pick up bits and pieces where I can, but I would really like to lots of useful Italian phrases that I can use when speaking to our Italian team. And it's a beautiful language, so it would be fun to be able to speak a bit more as well!
Maria Elena (Operations Manager)
I've got a few holidays on my Christmas wishlist – right at the top is Rome. I'm originally from the Veneto region, but I've been to Rome only once to see the Pope and I didn't get the chance to see much of the city. I would also love to go to New York and experience the "Big Apple" for myself!
Erin (Customer Experience and Marketing Specialist)
It's always books at the top of my Christmas wishlist, even though my bookcase is certainly starting to feel the strain – maybe I should ask for a new one instead. I'm a particular fan of anything political or historical, but really, I'll read anything! If all else fails though, Santa can feel free to bring me a puppy instead!
Sid (Digital Director)
Most of my family have turned to vegetarianism now! I don't think I can fully give up on the taste and flavours of meat, but I'm starting to note that soy and tofu are great alternatives. I'm planning on experimenting with vegetarian recipes – spaghetti tofunara (using smoked tofu) and soyognese (using soy flakes). I might be able to make up a delicious meal for the family, this Christmas!
Julie (Managing Director)
At the top of my wishlist is to move into my new house before Christmas! The plans are all set, it's just a matter of getting everything into boxes and moved across. I can't wait to put up my Christmas tree and my decorations in my new house and get everything feeling festive!
Ciaran (Head of Sales)
My ultimate gift would be a holiday – I'd love to find that in my stocking! I would love to see more of Scotland, I know there are so many beautiful places not too far away that I've never seen! I would also like a city break or two in Europe. Again, we're so close and it's so easy to see different countries and cultures! I really don't take advantage of it enough.