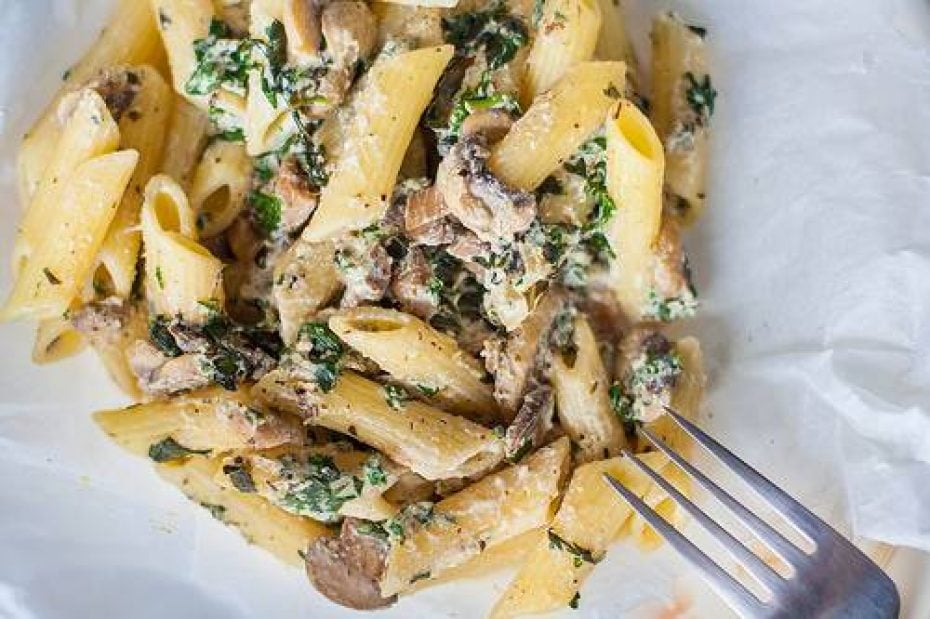 Ingredients:
400g of short pasta (preferably penne)
2 tablespoons all purpose flour
Salt
Black pepper
Many fresh sage leaves
¼ cup butter
1/3  cup pine nuts
1 cup grated Parmesan cheese
1 egg
Instructions:
Cook pasta as usual. Reserve ¼ cup of the water used to boil pasta.

In a small bowl lightly beat the egg. Place flour in a second bowl, then mix a bit of salt and pepper into it.

Dip each sage leaf first into the egg, then into the flour. Shake off any excess flour and set aside.

In a small skillet over medium high, melt butter. When it starts to bubble add sage leaves and fry them for 1 to 2 minutes. Transfer them to a plate and set aside. Add pine nuts to the skillet and toast in the butter that remains in the pan for 1 minute.

Drizzle butter and pine nuts over cooked pasta. Sprinkle in parmesan and use tongs to toss until melted. While tossing, drizzle in just enough of the reserved water to create a thick sauce. Season with salt and pepper to flavour.