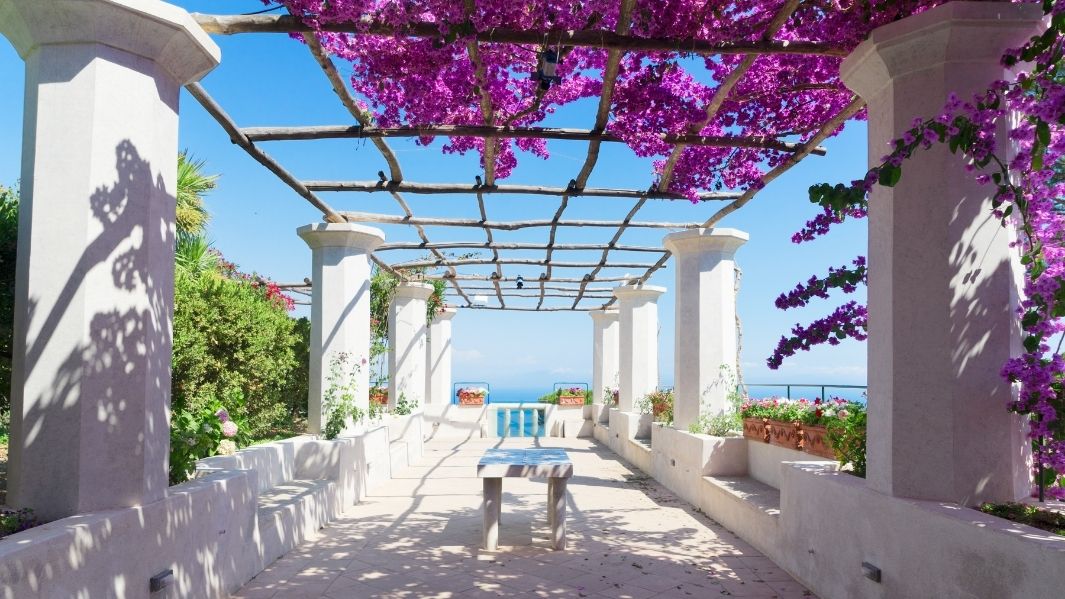 Ah, bella Italia – the land of rolling Tuscan vineyards, charming Venetian bridges and the rugged shoreline of the Amalfi coast. Italy's beauty has been captured in verse and in film. It is also recognised as one of the most stunning places you can visit.
But, while Florence's striking Santa Maria del Fiore cathedral is undoubtedly awe-inspiring and the pastel-coloured houses of Portofino can take your breath away, there's more to Italy's beauty than her looks. It is often said that Italy brings together the best of food, history and people – and it's this that which makes it such a magical country to experience.
Flavours Holidays began with a passion for finding the most picturesque places that lie away from the beaten path, and we still believe that to see Italy in all of her beauty it's best to go exploring away from the most obvious destination.
Here, we share the most gorgeous places in Italy which highlight the best aspects of the culture. From music and wine, to architecture and history. Keep reading to learn more about the places that make us want to shout 'Dolce Vita!'
Coastal Otranto
This small coastal town sits in southern Italy's Apulia region and boasts a mixture of turquoise waters, authentic restaurants and architecture from the middle-ages. Its creamy buildings and historic castle looks out to the waters, like something from a film. Particularly, the Otranto Cathedral is a must-see.
Built in the 11th century, it's known for a huge floor mosaic which depicts an unusual tree of life, balanced on the backs of two elephants. For history buffs, this is the place to be.
Musical Ravello
It may be geographically small, but Ravello has a big reputation when it comes to music. Steeped in thousands of years of history, its cultural venues are legend. They have hosted concerts as early as the 13th century.
These days, visitors flock to the annual summer concert series at Villa Rufolo. Its an 800-year old building which is the cultural centre of the town. Here, the event culminates in a grand orchestral performance, taking place on a strange suspended out over the Mediterranean Sea. Can you imagine a more atmospheric show?
Treviso
In-land from the tourist traps of Venice lies Treviso, a historic town characterised by a warren of narrow canals and beautiful water-slide buildings painted in faded pastel colours.
While Treviso is known for both its storied past and ornate architecture, its perhaps most famous for its connection to Italian cuisine. As the original production site of prosecco, you'd be hard pressed to find a better place to raise a glass of fizz. And, those who have a sweet tooth will be excited to know that it's thought Treviso inspired the name for the chocolatey dessert, Tiramisu. So you could say that this place is a feast for the eyes and the taste buds!
You can visit Treviso when on a number of our activity holidays with us, to see our cooking holidays check availability here.
Historic Ravenna
On the coast of the Emilia-Romagna region, you'll find the medieval town of Ravenna. For creatives and history lovers, this place is a wonder to behold. Many of its buildings are adorned with one of the world's most precious Christian mosaic collections, with roots in the year 402.
Across churches and museums, you can see carefully preserved artworks, protected Unesco's World Heritage list. Get lost in it's winding streets and feel as if you've travelled back in time.
Find out more about these hidden gems…
These four hidden gems are truly remarkable. All the history behind the beautiful designed towns make them so special. Each place is so unique and has its own combination of differences. Have you ever visited these beautiful hidden gems in Italy?
Comment below and let us know…