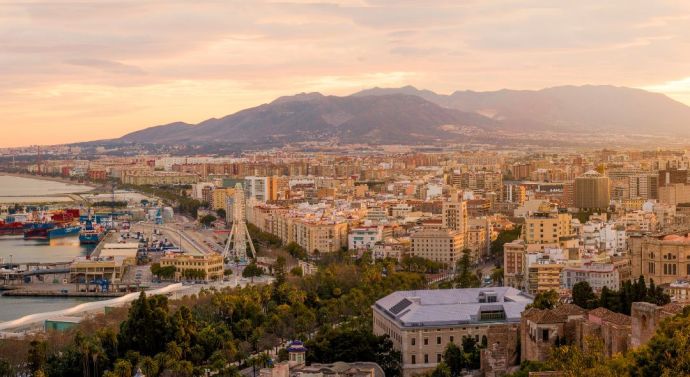 A new year is all about new adventures and so as we enter 2023, we have been doing some research on the must-visit places for anyone who is looking for a solo holiday in 2023. If you are retired and have the time, this is the perfect opportunity to beat away the January blues and instead, use the next few months for reflection, research and planning for some life-changing trips.
It can be extremely revitalising to step out of your comfort zone and travel alone – whether it be for the first time, or an already long-held passion – and there are lots of fantastic destinations which have been celebrated as having a 'moment' in 2023.
For those who aren't able to leave the UK, read on to find out the exciting schedule of events taking hold of Liverpool this year, as well as swanky new openings in Edinburgh which would make for a lovely treat. Or, if you're keen to try something fresh, could the likes of Japan or Mexico tempt you? See below for outstanding solo holidays in 2023 to go on and what to do there.
Edinburgh, Scotland
There's always a good reason to visit Edinburgh. This historic city continues to wow guests with dramatic buildings, quaint streets and independent businesses but while much of its appeal lies in the past, this year will see some new openings. Luxury hotel Gleneagles has opened a townhouse in the centre of town and as of the new year, is testing out a new champagne trolley which is a sophisticated treat to be enjoyed for one.
There is also some buzz around a few new hotel additions to the city providing the perfect excuse for a solo escape. 100 Princes Street will be bookable from August and endeavours to provide an authentic Scottish experience, with views out to Edinburgh Castle and interiors inspired by Alexander McQueen. While, Richard Branson's Virgin hotel opened last summer and even if you don't stay in one of the opulent rooms, check out the events programme for goings on.
Explore our 2023 trips to Scotland.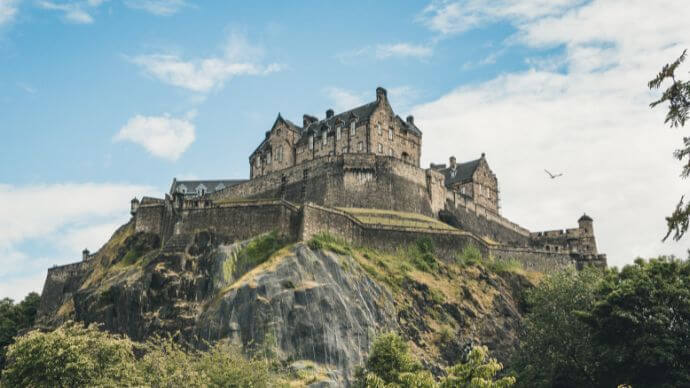 Basilicata, Italy
Compared to the likes of Veneto, Tuscany and Sicily, Basilicata is considered a relatively untrodden region of Italy. Though it's brimming with ancient architecture, beautiful beaches and a national park, this modestly-sized area isn't yet on the tourist trail which is, of course, all the more reason to visit it now.
The atmospheric, teetering town of Matera is a good place to start. Its most recent claim to fame was as the initial backdrop for James Bond's car chase in No Time To Die, which is enough to convince anyone that, with its winding streets and breath-taking views, it's worth taking a holiday in 2023 here. There's more to Basilicata than that though; for example, if you love the Amalfi coast, plan a walking route down the comparable Wild Maratea where you'll find black volcanic sand, pebble beaches, caves, churches and the second largest statue of Christ in the world. If you're looking for quiet contemplation then Latronico's thermal springs are a fairytale-like place to relax and, finally, visit and be amazed by the 3rd century BC Roman ruins in Venosa.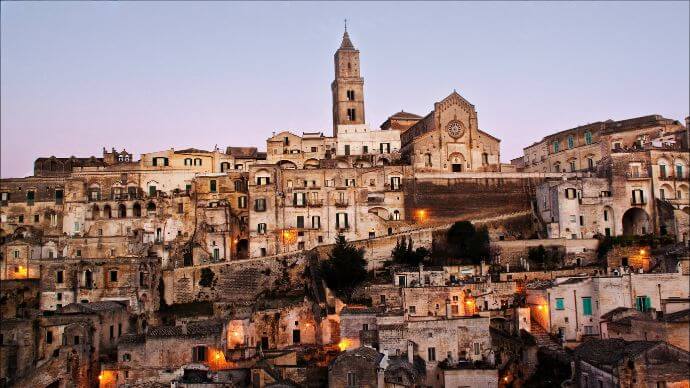 Osaka, Japan
Before the pandemic, Japan was one of the most talked about travel destinations but as global travel became restricted, tourism flow slowed down. Now, the hype around Japan is back and while many are keen to see the lights of Tokyo, Osaka is a less obvious, more interesting alternative.
Osaka is a port city on the island of Honshu and a jaw-dropping example of old meets new. Skyscrapers, industrial infrastructure and artificial waterways are met with a 16th century castle, plum trees and cherry blossoms which have been flowering here for hundreds of years. Visit in late July to see a 10th century festival which is still running today, Tenjin Matsuri, which sees the streets illuminated with shrines and a huge fireworks display.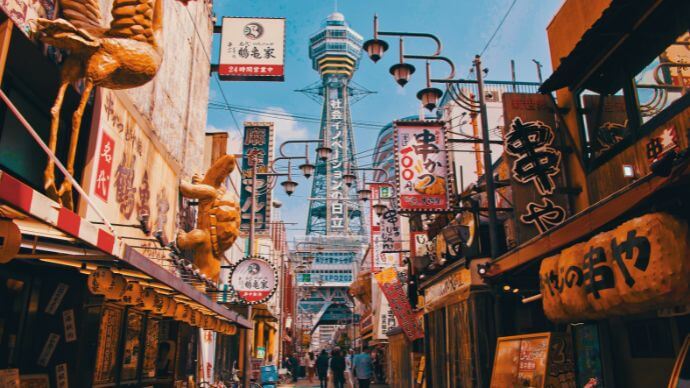 Liverpool, UK
Okay, so, while Liverpool might not initially strike you as the most of exotic place on this list, 2023 will be a huge year for this city. For UK travellers who can't journey too far, planning a weekend to Liverpool at one of its many festivals and celebrations across 2023 is a brilliant idea.
First up, is the hosting of Eurovision in May which will attract thousands of tourists from around the world, with a run-up of commissions of artists and performers, as well as events and installations before the occasion. By June, Liverpool will be once again flooded with creatives for the UK's largest festival of contemporary visual art – Liverpool Biennial – with exhibitions extending until September. This year's theme is The Sacred Return of Lost Things and there will artworks available to view in galleries, public spaces and historical buildings. It's perfect if you want to do it alone, as you can wander at your own pace and take in the pieces without distraction.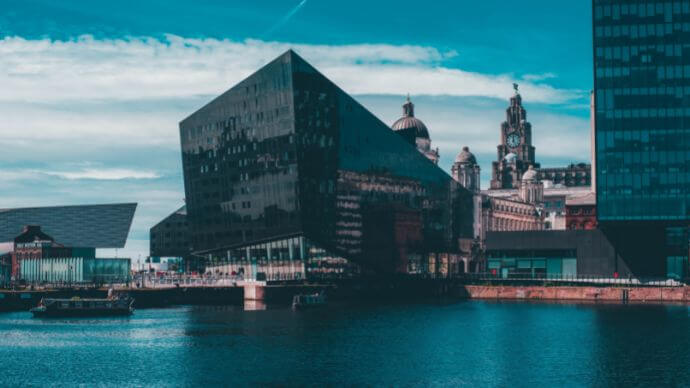 Seville, Spain
One of the best reasons to visit Seville in 2023 is to experience the raw authenticity of Spanish culture. The birthplace of flamenco; you can still watch impromptu performances in the very streets that this passionate dance was created, taking in how here it is a part of everyday life. So, why not plan a trip around Feria de Abril? This yearly festival runs from the 23rd to the 29th of April and is the city's most important cultural event bringing together flamenco, parades, bull-fighting and hundreds of food stalls serving traditional Andulisian cuisine. It's a wonderful way to see Seville and presents the region's culture at its best.
Explore our 2023 trips to Seville.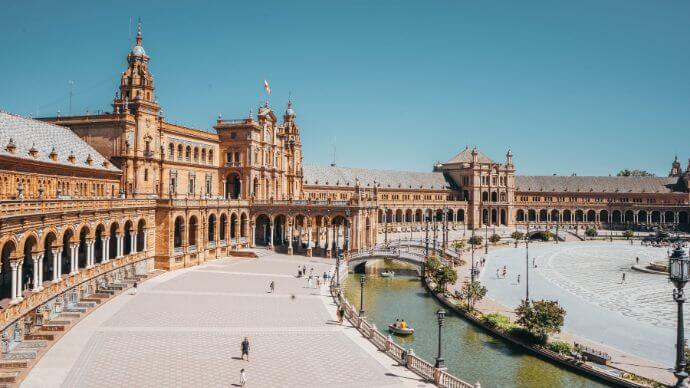 Málaga, Spain
It might surprise you to know that Málaga, a place often touted for its party scene, has been named one of Airbnb's top destinations for 2023 after searches for the Spanish port city hit an all-time high on the site in the lead up to this year, eventually becoming the most sought-after location.
So, is it time to put Málaga back on the map? We think so. There are lots of activities well-geared towards solo travellers in this sunny spot, too. Book a catamaran cruise for a stunning way to see the area, visit the Centre Pompidou Malaga which has a fantastic show of contemporary art and, of course, check out the exhibitions at the Picasso museum also. There are many historical sites which are interesting to walk around such as the 16th century Cathedral of Malaga and a 2,000 year-old amphitheatre, Teatro Romano.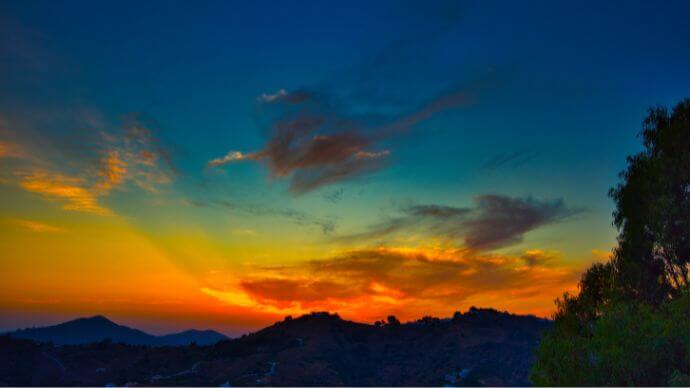 Venice, Italy
There's nowhere quite like Venice, so we don't need to tell you that this iconic city is somewhere you should visit at least once in your lifetime but 2023 will see it reinvigorated. Huge investments are being made by some of the most luxurious and respected hotel names in the business with the Rosewood and the The Langham opening new branches there.
While The Floating City is most loved for its history, these new points of interest will be a breath of fresh air for the area and no doubt beautiful to look at. Plus, when aimlessly wandering and taking the day as you please, there's surely nowhere better to get lost.
Explore our 2023 trips to Venice.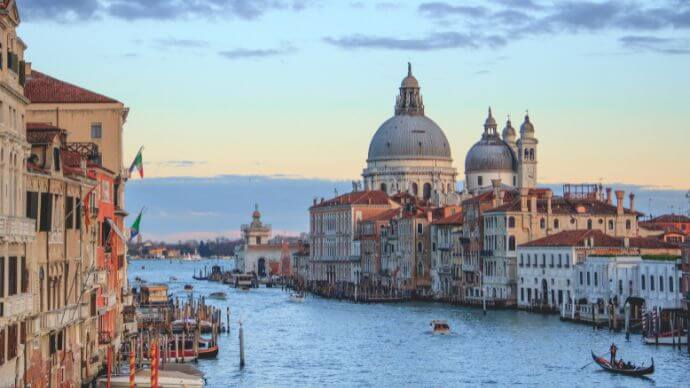 Oaxaca, Mexico
If you're thinking of taking a once in a lifetime trip, Mexico is becoming an increasingly popular choice as tourists move away from the commonly-visited likes of Cancun and Tulum and begin to explore more authentic neighbourhoods.
Rough Guides have rated Oaxaco as one of the top places to take a holiday in 2023 because of how this area blends serene beaches and mountain trekking with a cosmopolitan centre. From bustling markets, colourful buildings and an incredible food scene to indigenous villages and nearby, thousands year old sites from the Mixtecs, there's so much to see. With such a depth of culture and large ground to cover, you would need a minimum of three weeks to see Oaxaco and longer if you plan to take excursions down the coast or into the mountains, so it's perfect for those who have settled into retirement.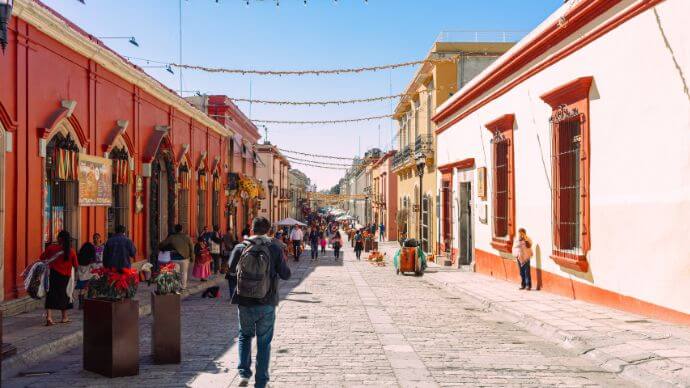 Where are you planning to go on holiday in 2023?
Now that you've got a list of amazing holiday destinations, it's now time to take action and plan where you're going to travel to this year! Take a look at our holiday brochure for trips to Italy in 2023.
It feels so good that travel is back to normal now and we can't wait for new adventures. Whether you plan a staycation in the UK or take a 16 hour flight to discover the other side of the world, every journey is just as exciting! We hope you now have a rough idea on where to go on holiday in 2023.