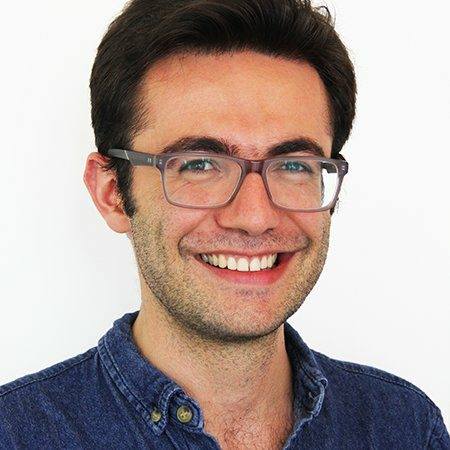 Carlo Lenoci teaches Italian at a number of language schools around Edinburgh. He also teaches our Italian language learning holidays throughout Italy, and, as our guests love him so much, we thought we would find out a bit more about him!
"Everything was perfect for me; I loved the villa, and Carlo, our teacher, made the lessons such fun and managed to accommodate learners at all levels; not an easy task. It's a wonderful opportunity to make new friends and learn a new skill."  – Veronica (Flavours' guest to Sicily, June 2019)
1. Can you tell us a little bit about yourself? How did you get started teaching Italian?
I studied a Master's degree in Linguistics and Philology, followed by a 7 year drama course in Milan. After leaving university, I had a great desire to explore other countries in Europe, and eventually I chose Edinburgh – a top city for theatre and multiculturalism. In Edinburgh, I started teaching language at the University of the Third Age, and subsequently broadened my experience working in language schools, including Inlingua and Speak Out Languages. I also enjoyed working for Yakety Yak providing conversation classes in the relaxed atmosphere of Edinburgh's cafes and bistros. Ultimately, this all led to me working with Flavours Holidays which gave me the chance to combine my passion for teaching and interacting with people, so I now happily teach Italian to people who love to travel and get to be surrounded by the wonders of my country!
2. What is the best piece of advice you can give for beginners wanting to learn a language?
From my experience as an Italian teacher, and as a non-native English speaker too, my best advice is – "Don't be afraid of making mistakes: speaking while making mistakes gives you the confidence to communicate with fluency to everyone and in every situation." After all, a confident speaker always looks for more advanced conversation than a worried or conscious person. As a beginner it is also extremely useful to repeat, on a daily basis, basic sentences we would use day by day. The repetition of a sentence, without worrying too much about its grammar, will accelerate the learning process and boost your self-confidence.
3. Why do you think a Flavours holiday is a great way to learn Italian?
Travelling with Flavours Holidays is extraordinarily useful because it allows you to be immersed in the Italian context: we are in Italy, everyone speaks Italian. From the chefs to the hosts, from the waiters at the restaurant to the random people you meet by chance while visiting a town. On top of that, being in a relaxed environment with other travelers who have the same goal of learning Italian will certainly help you in learning the language faster. Last but not least, during their stay at the villa, guests get at least one class every day, and in the afternoon they can enjoy a chat session in a relaxed atmosphere – the most popular location for afternoon chats is at the sunbeds by the pool! A non-academic and immersive environment, no stress, and sharing the same goals , are the three peculiar ingredients that make our guests want to come back every year.
4. Where is your favourite Flavours holiday location?
It is not easy to answer this question as all the Flavours Holidays villas and regions have something unique I have never seen in other places. But if I really have to choose one, I would say Sicily for the brilliant colours of its rich countryside, fabulous food, and the warm hospitality of chefs and hosts makes the experience in this region great.
5. What do you enjoy most about a Flavours holiday outside of teaching?
I like it because it's an ongoing learning experience. Every time I travel to Italy with Flavours Holidays I discover new sights and cultural aspects, despite coming from Italy myself. Furthermore, being with people from different backgrounds, and often from different countries too, allows me to learn a lot about their culture: everyone has something to teach you and you never stop learning when you share your experience with people you have never met before.