Nikki Welch is the founder of the WineTubeMap and author of the Pocket Guide to Wine. She is well-known for her love of wine, saying that she "only ever stops thinking about wine to decide what she's eating with it".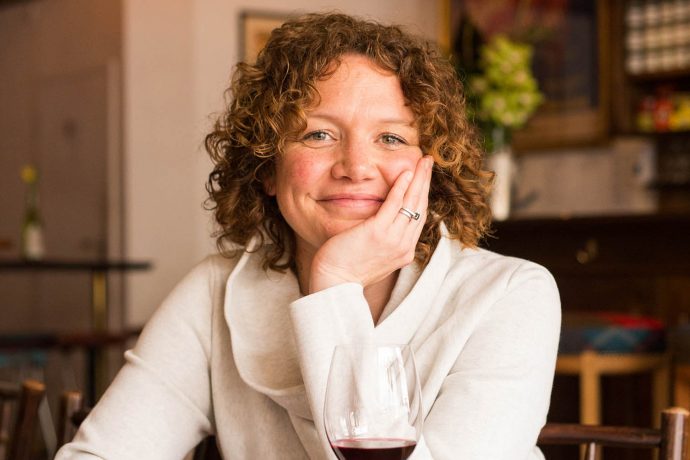 Nikki's website and app – The WineTubeMap – is an amazing wine recommender, designed to stop you from getting stuck in the wine aisle. Organised by flavour, this will help you find your new favourite wine!
Nikki will be hosting our Flavours Amici later this year at our exclusive wine-tasting event, and we can't wait! So we got in touch with Nikki to chat about all things wine (and to get her top recommendations to try at home!)
Our Flavours guests would love to hear about your career to date, can you tell us a little bit about yourself?
Of course, I'm forever grateful to my 19 year old self for deciding that the wine industry might be a place where I could combine my love for languages, travel and food culture. She did well! I studied Economics and Modern Languages (sadly French, Spanish and German, no Italian!) and joined a wine company straight out of university where I worked for 12 years, we imported wine from around the world into the supermarkets and it was an amazing place to learn. I started processing orders and ended up General Manager and did marketing and sales in between.
After that I moved to Edinburgh (for lurve!) and set up my own business and, as part of that, developed the WineTubeMap with my husband, the map became an app and a book and worked so well we developed a WhiskyTubeMap and book and BeerTubeMap and book. As part of my development I studied for an MSC in Gastronomy which allowed me to explore my passion for food culture and flavour. I now spread my time between training restaurant staff, writing, running events and lecturing on taste! All of which require a lot of sampling!
I live in Edinburgh and love cooking, writing, exploring and being creative!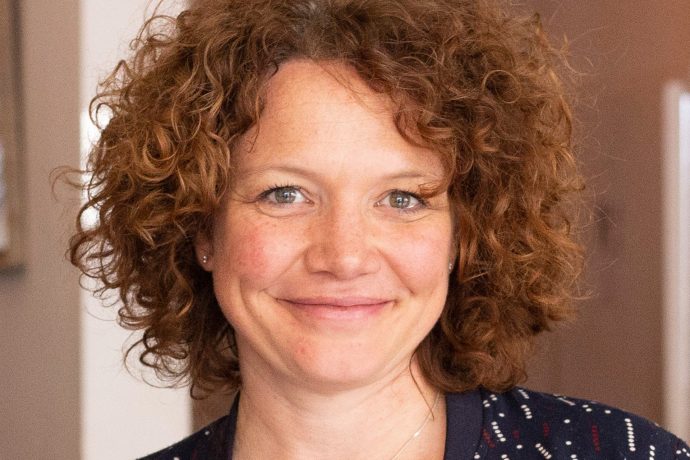 Why did you choose to pursue a career in the wine industry?
When I lived in France I was blown away by the way that wine was such a part of their food culture. I lived in Lyon where every carafe of wine at the table, even the cheapest ones were delicious and matched the food. I love the fact that wine shows up so often in people's lives as a connector. It has rich social and cultural connotations and is agricultural and commercial at the same time. So when it came to finding a job where I could speak French it made so much sense!
Which Italian wine would you recommend our Flavours guests to try at home and why?
So many gorgeous Italian wines! I love so many. I would definitely recommend trying Fiano d'Avellino (Fiano is the grape and the d'Avellino specifies a geographic region where they produce particularly good ones). Bright, crisp and peachy, really lovely if you like dry whites but want them to have a bit of interest and not too acidic.
You can buy the wine mentioned in Nikki's video from Cork and Cask here ».
Are there any other lesser known Italian wines which you would suggest we keep an eye out for?
Sicily has a special place in my heart and there's a really interesting producer called Fabrizio Vella who makes wines that are great value and really delicious. Some Sicilian wines can be too rich because it's so hot and sunny but Fabrizio's wines have a lovely freshness. He avoids very commercial practices which means the wines have a lot of personality. His Blanco is really good value, unfiltered Catarrato and is the kind of wine you could pour for anyone, at any time!
How have you adapted your work to fit with the new life we're all experiencing with the lock-down?
Well, I've not stopped drinking wine! I'm lucky that I work from home anyway and have a garden so have a bit of space. And I'm doing a lot of tastings and calls on Zoom! The biggest challenge is finding ways to deliver wines from tastings to people, we're currently working on a kit with small taster bottles in so that people can go on a WineTubeMap journey with us without needing to get 6 whole bottles in. I'm so impressed by so many of our local shops and restaurants who are managing to deliver people wine, cheese boards and all sorts of other things, we all need treats!
You're going to be providing wine tastings for our Flavours Amici events later this year – what makes your wine tastings unique?
We use the WineTubeMap at the heart of the tastings so it's a journey of discovery. As we travel around the map we'll be using all of our senses to discover the different flavours and elements of the wines. Including sound, touch and smell as well as taste. We'll also be discovering how different foods change the wines so you'll be able to wow your guests next time you're entertaining. We take the science museum approach to wine tasting so expect to get involved.