Last week we spoke to Spencer Wilson who is the executive chef for the Vittoria Group in Edinburgh. We loved hearing about his discovery of Italian cuisine and, so, wanted to find out more! Last time we spoke to Spencer we heard which of ourItalian cooking holidays he would choose, and also about his favourite dish that was "so simple but so good to eat". We were eager to find out the recipe, so – here it is!
Italian Bean Stew – Ingredients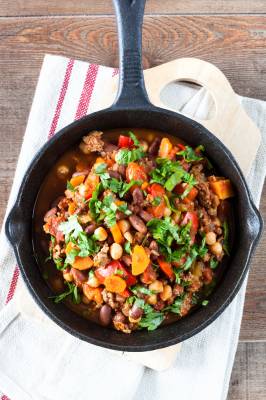 3 tbsp olive oil
2 celery sticks, roughly diced
2 medium carrots, roughly diced
1 leek, trimmed, washed and sliced
50g Nduja
2 garlic cloves, crushed
75ml white wine
400g cans chopped tomatoes
juice of 1/2 lemon
About 150ml vegetable stock, hot
200g can borlotti  beans, drained and rinsed
200g can cannellini beans, drained and rinsed
150g green beans with tops and tails cut off and cut in ½
Small handful fresh oregano or fresh thyme, leaves picked and chopped
How to make Italian bean stew
1. Heat the oil in a large casserole or saucepan over a medium heat. Add the celery and carrots and cook, stirring, for 7-8 minutes. Add the leeks and 'Nduja, cook for 3-4 minutes, then stir in the garlic and wine. Let the wine cook out and reduce for a few minutes.
2. Tip in the tomatoes and add the stock, bring to the boil, then simmer fairly rapidly for 30-35 minutes, stirring occasionally or until the vegetables are just tender and the liquid has reduced and thickened.
3. Stir in the beans and green beans (add a dash of hot water, if necessary) and cook for 5 minutes. Remove from the heat and stir in the oregano or thyme and the lemon juice. It's worth re-checking the seasoning now. Spoon the casserole into bowls and garnish with fresh oregano or thyme leaves.
Serve with a big chunk of focaccia bread that has been warmed in the oven and I like to drizzle the stew with a little extra virgin olive oil.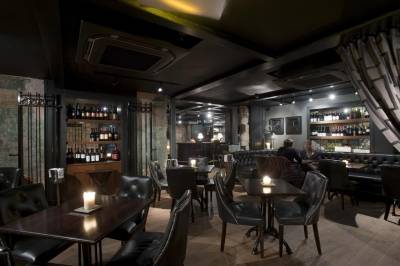 Food and Wine Pairing
With this Spencer suggested "a large glass of rich, full-bodied red wine". Wine guru, Silvio Praino, from Divino Enoteca recommends a Cabernet Franc as a good pairing with the Italian bean stew as this wine has peppery and chilli bouquet with enough structure to complement the rich consistency of the beans.
Buon appetito!
We hope you enjoy Spencer's Italian Bean Stew! If you're feeling inspired by this, you can find plenty more recipes from our cooking holidays on our blog! Or for more information about our Italian cooking holidays, simply contact our travel experts here or request our brand new 2015 brochure for free.
---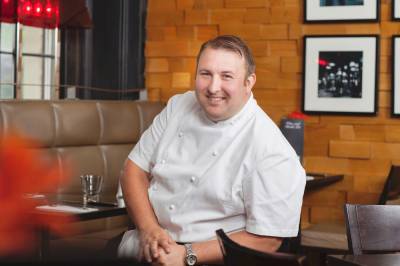 Spencer Wilson is the Executive Head Chef of the Vittoria Group. With over 20 years core experience in kitchen and service related positions which include exclusive 5 star hotels, boutique establishments, a Michelin star restaurant, a leading retail organisation and a royal residence.