A quick look at this months most exciting events proves October is a great time to visit on a Cooking holiday, as Italy welcomes foodies to several indulging festivals. Here  is a round-up of what's on in Italy this month:
Alba White Truffle Festival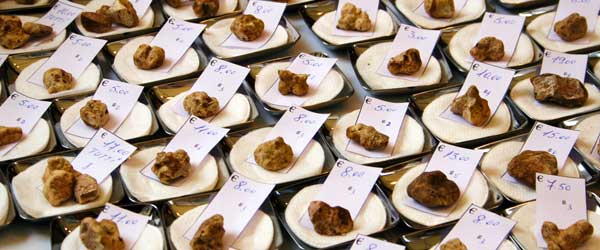 One of the biggest truffle festivals and fairs in Italy, The Alba festival is held during weekends in October and November in the Piedmont city of Alba. Medieval Games and local food stalls line the streets and piazzas. Sample chocolate, cheeses and cured meats as well as the much sought after truffles as you explore the city. The festival is a gastronomic delight and also is a great opportunity to taste the regional 'Moscato d'Alba', a sweet desert wine.
Boccaccesca Food and Wine Festival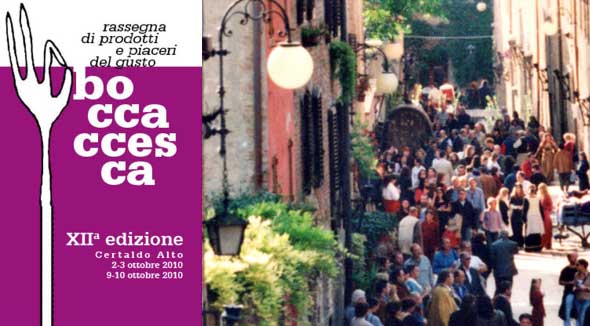 The best produce of the Tuscany region can be found at this popular event held just outside of Florence. Our favourite thing about the Boccacesca is its ability to accommodate all travellers and budgets. Entry tickets cost just five euros and glasses of wine are sold in "endless" quantities. So grab a glass and make your way down the cobbled streets, sampling the best local cheeses, pork and fresh produce from the stalls. Held in Certaldo, the festival can be easily reached via Florence or Siena by train or bus. Late night trains (11pm to Florence and 1:30am to Siena) allow for evening visits without having to stay in the area.
Halloween / 'All Saints Eve'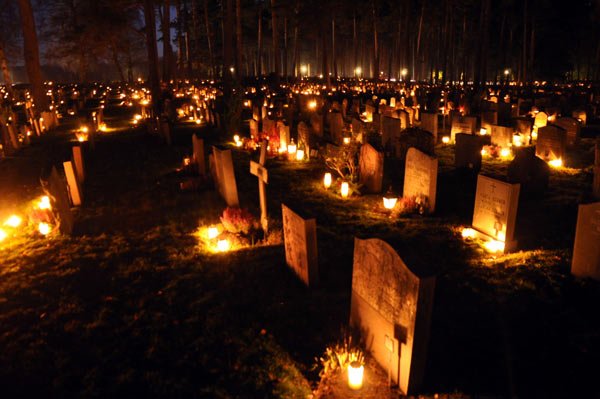 Like the rest of the world, Italy has adopted this tradition in addition to own celebrations ' All Saints Day' on November 1st and 'All Souls Day' on the 2nd . The usual activities at theme parks and such apply. The medieval walled town of Carinaldo has declared itself the 'Italian Capital of Halloween' and proudly decorates the area with witches, and themed entertainment. Elsewhere, Borga a Mozzano (north of Lucca), hosts a 'terror tunnel' and screening of horror movies.
Eurochocolate

THE place to be for those with a sweet tooth, EuroChocolate runs for ten days and draws nearly one million strong crowds of tourists and natives. Chocolate tastings, sculpting and art displays all make up one of the biggest chocolate festivals in Europe. Founded in 1993 by Italy's most well known chocolate company, Perugina (now a Nestle Company), the free event is a great for all the family and has since expanded to other locations such as Turin and Rome.