With over 400 holidays running every year, Flavours works with many trusted partner in our destinations and they are what we call our 'extended Flavours family and include villa owners, drivers, local restaurants and local vineyards to name a few. We have been reaching out to our trusted partners on a regular basis and keeping in touch and sharing stories of life during this period. For most of our partners, the Flavours season from March to October is their livelihood and they have been encouraged and thankful for the positive messages and support from Flavours and their guests.
This blog is the third of our lock-down diaries from those trusted partners where they share stories, plans and hopes for the future.
Interview with Cosimo and Gina, our gardener and housekeeper from Villa Casino Pisanelli
Casino Pisanelli, originally a hunting lodge built in the 17th century for a local Count, is our signature villa in Puglia which never ceases to impress our guests and it is all thanks to our lovely team Cosimo and Gina. In this interview, Cosimo and Gina share what life has been like in the 'Heel of the Boot' during this time, as they make sure that the beauty of Casino Pisanelli remains waiting for you all.
What has life been like during lock down?
Puglia has not been affected in the same way as the north and there are few cases however we are all following the rules put in place by the government and are united with the rest of Italy. Rest assured that the property hasn't been forgotten during this time – we have been making sure it's been maintained during all of this!
The rest of the time is spent at home, we cook a lot, we eat a lot, we spend time with family and we're focusing on things we don't usually have time for.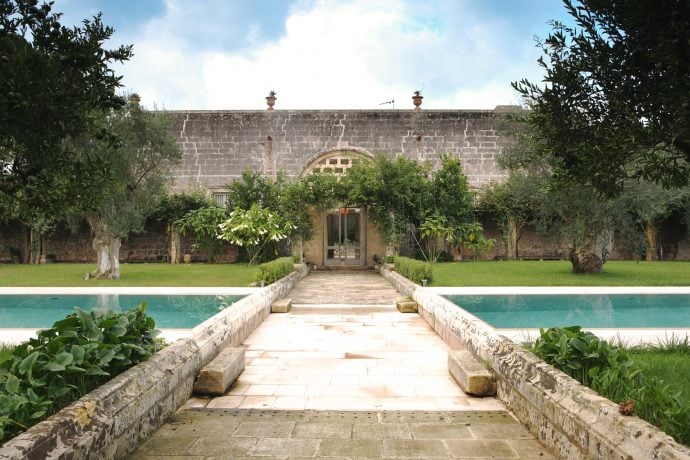 How do you stay in touch?
We have continued to work at the villa respecting the social distancing rules and wearing the appropriate protective clothing like masks and gloves. Fortunately, we have WhatsApp, video calls and phone calls to keep in touch with everyone else.
Do you have any advice for how we can cope with lock-down?
Maintaining social distancing and respecting the rules given by the health minister. Here in Salento, we've been very lucky and not had many cases. (Unfortunately other regions haven't been so lucky) Another piece of advice from us, is to live in the moment.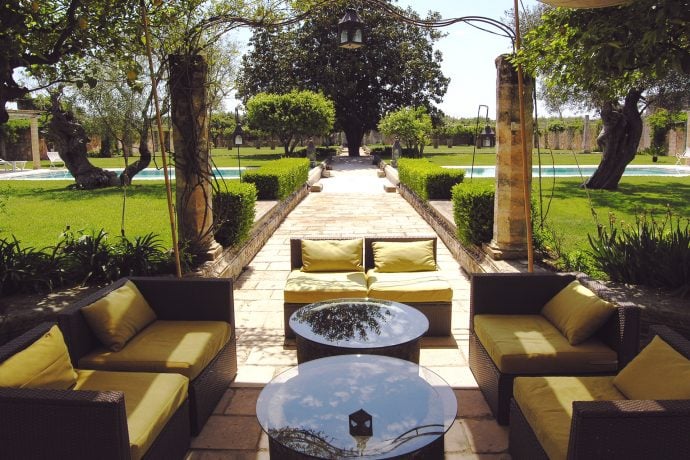 What's the first thing you'll do coming out of lock-down?
We probably still won't be able to hug anyone but we are looking forward to going to a cafe for a good coffee in the company of good friends who we've not seen in so long.
Do you have a nice memory to share with our guests?
We remember many a lovely evening at the villa with Flavours staff, guests and us enjoying the beautiful sunset, wine and good conversation.
Do you miss Flavours' guests and do you have a message for them?
We miss the Flavours groups and the great atmosphere that surrounds them. We love working to make the guests happy and the bond that forms after only a few days, it's so special.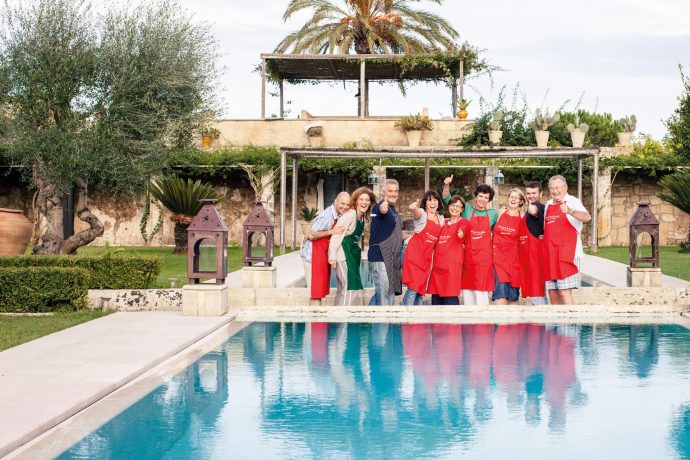 How will you welcome Flavours guests?
With much happiness and chilled Prosecco to celebrate our freedom! Flavours' groups are very missed and we look forward to seeing them very soon.