Did you know that today is the UN's "International Day of Friendship"? But what exactly is friendship? How do we make and keep friends? Whilst the UN promotes friendship and fellowship amongst all human beings, we have taken a look at the friendships that flourished during our Flavours holidays. So, we talked to our guests and wanted to know: Are singles holidays a good way to make new friends?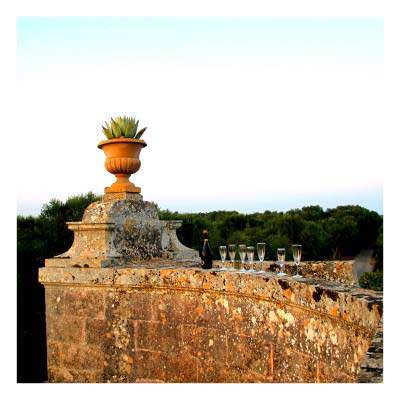 Initially celebrated in the USA – as a reaction to the hostile and mistrusting environment after the First World War – it did not take long for the "Friendship Day" to take off and quickly become famous worldwide. But it was not before 1998 that UN Secretary-General Kofi Annan's wife officially acknowledged the day. Curiously, she named Winnie the Pooh – Disney's honey-loving bear – the Ambassador of Friendship at the United Nations. In retrospect, probably not the worst choice: in 2011 the United Nations General Assembly declared the 30th of July the "International Day of Friendship".
So, let's take a step back and think about the people we consider our friends. I believe they are the most valuable thing one can have and – therefore – they deserve our attention all year round. Still, having a day that honours friendship is a great reminder to think about the wonderful people that make our lives so much richer. But – what exactly is friendship? What is its foundation? And, how difficult must it be to make friends on a holiday, being all by yourself around total strangers? After talking to our guests, I am convinced it is much easier than you would think – much easier than in any other environment!
For starters, going on holidays for one does not mean you have to be a single! As I found out, a common motivation to go on a singles holiday is to get away from the daily routines and try something new. I guess that's where it starts, the deliberate decision to do something you have been interested in for a long time but never had the time or courage to really follow through with it. Whether it is cooking, Pilates, painting or a love for Italy – the other guests will already share that interest with you – a key ingredient for a healthy and long lasting friendship.
So, going on a painting, cooking or Pilates holiday in Italy gives you the chance to meet people you share a common interest with. But, how can you then approach them? Once again, I asked our guests and all of them agreed: Socialising on a holiday for one is just so much easier than anywhere else! Shared lessons, shared meals and shared trips give you the chance to get to know more about the people around you whilst being in an easy and relaxed environment. The joy and laughter that comes naturally with your holiday makes approaching new people much easier and, at the same time, the fun you share together will be a never forgotten memory.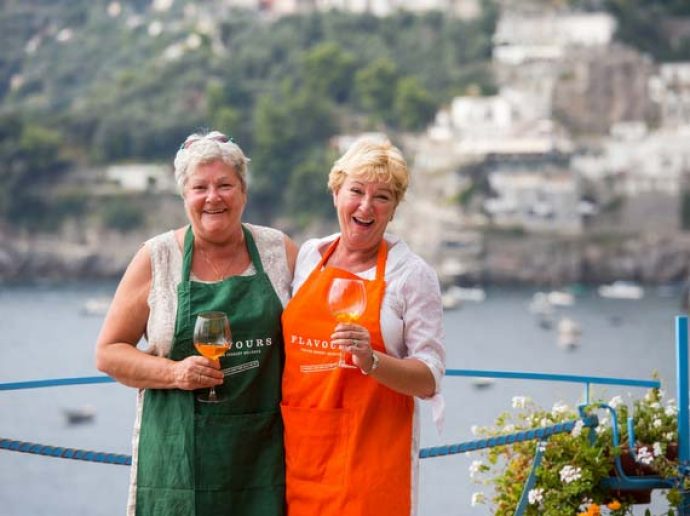 But what happens when the holiday is over and people head back to reality? Well, the memories, the laughter and shared love for Italy will last for a life time…so will the friendship. Having made a new friendship on their holidays, our guests take a valuable treasure back home. Meet ups are regular and serve as a means to do the things that connected them in the first place – share new recipes, go out for meals or exchange home made goodies. It is more than obvious that the people who met on the trip became more than just holiday acquaintances, they became close friends. And to celebrate these friendships, they regularly come back on a Flavours holiday, the place where it all started. Because, as the English poet Edward Young once said, "Friendship is the wine of life". So, where but in Italy could you have a better taste of this?
If you want to celebrate this day with your friends, feel free to share this article. In case you want to learn more about our "holidays for one" click here or contact us directly. We will be more than happy to provide you with all the information you need. You can also read more stories from our solo travellers here on our blog.